Record-Highs in U.S. Death Rates from Suicide, Alcohol and Drug Overdose as Businesses Struggle to Provide Healthcare to Employees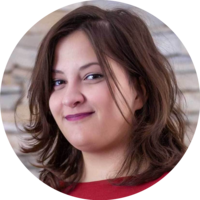 The rates of suicide, drug and alcohol-related deaths are the highest they've been since records began. The Commonwealth Fund report released on Wednesday raises concerns over U.S. citizens' mental health.
The report covered all 50 states and Washington, D.C. The researchers performed complex, multi-factor analyses in their search for the cause of these alarming death rates. As many as 47 different factors were analyzed over a five-year period, some of which included the growing burden of working families, insurance coverage, obesity, and even smoking. The biggest problem, however, turned out to be the rising cost of healthcare and poor healthcare coverage.
The newest data on these aptly named "deaths of despair" casts a shadow on the citizens' right to the pursuit of happiness. The number of people who are able to afford proper medical care continues to drop, even among the employed. In the 2019 Silicon Valley Bank U.S. Startup Outlook report, startup owners cited healthcare costs as the second most troubling public policy concern, at 44%.
As data from the Commonwealth Fund report indicates, business owners' inability to afford health insurance for either themselves or their employees can have grave consequences on large groups of people, even entire communities. Still, even though the average rates are troubling, rising suicide rates and the opioid crisis show striking regional disparities.
The ongoing opioid crisis has hit a number of states in The Southeast, the Mid-Atlantic region and, New England hard. In West Virginia, the drug OD death rates amounted to more than double the national average in 2017. That's 57.8 deaths per 100,000 residents. Ohio was the follow up with 46.3 drug-related deaths per 100,000 residents. The next highest drug OD death rates were noticed in the District of Columbia, Kentucky, Delaware, and New Hampshire. As for suicide and alcohol-related deaths, Wyoming, Nebraska, Oregon, Montana, and the Dakotas had the highest death rates.
On the bright side, Hawaii, Massachusetts, Minnesota, Washington, Connecticut, and Vermont ranked the highest in health rankings. Arkansas, Nevada, Texas, Oklahoma, and Mississippi showed the lowest health rankings in all 50 states.
The most telling difference between said states, according to the CF report, was the way they handle health care and coverage. The inability to afford proper psychiatric assistance, time in a rehab center, or even healthcare coverage in broader terms results in significantly higher suicide rates and opioid-related deaths.
All five of the 17 states that did not offer access to Medicaid through the Affordable Care Act had the highest rates of uninsured adults.
The most common reasons Americans cite as the leading cause of stress is healthcare (43%) and the economy, at (35%) according to the 2017 Stress of America, the State of Our Nation report. Around 28% of U.S. adults claimed that high taxes were the highest source of stress, followed by unemployment and low wages at 22%.
With healthcare costs going up, Medicaid has become a necessity for many U.S. citizens. At 4%, Massachusetts, which expanded access to Medicaid, had the lowest rate of uninsured adults while Texas, which declined to do so, had the highest rate of 24%. The National Center for Health Statistics found that 12.7% of the U.S. population over the age of 12 took antidepressants.
Given the significant regional differences in all deaths of despair, any incentives and efforts to combat the epidemic ought to be tailored to local circumstances, the Commonwealth Fund report authors concluded.
If you or someone you know is in crisis, call the National Suicide Prevention Lifeline at 800-273-8255, text HOME to 741741 or visit SpeakingOfSuicide.com/resources for additional resources.
More News
Steal from the poor and give to the rich—it would seem there's no more honor, even among criminals. A fraud ring, led by Demetrios "Jimmy" Boudourakis from Farmingdale, NY recently targeted 35 small-business owners, not only within Long Island but also reaching as far as California and Florida. He stole more than $2 million through a widespread loan scheme. This Long Islander managed to find the names of small business owners who were rejected for loans using the dark web, and then cold-called them, claiming their loans could be approved if they paid fees and interest up front. This classic boiler room plot was successful in many instances—one victim alone was scammed out of more than $150,000. Boudrakis and his associates got cashier checks or wire transfers, and would then make excuses to the victims about why the money wasn't coming. In other instances, they would simply refuse to answer calls.Boudrakis was charged with grand larceny, money laundering, and other crimes, and has pleaded not guilty at the arraignment in Central Islip, on Wednesday. According to the records, Suffolk County District Judge Gaetan B. Lozito set the bail at $1 million in bonds or $500,000 cash. The Suffolk DA, Timothy Sini, claims that the fraud began somewhere in 2016 in an office in Melville, NY, and then moved to Seaford, NY. Appropriately enough, the building where the office was located had a huge poster of a "Wolf of Wall Street" hung up on it.  It took over a year and the joint efforts of Nassau Police, Suffolk Police, New York State Police, FBI, and the Drug Enforcement Administration to investigate the scheme and build a strong enough case to catch the criminals and break the fraud ring. Along with Boudrakis, there were several other associates: Johnson Joseph of Brentwood, NY, charged with grand larceny, money laundering, and a scheme to defraud, Nadim Afzali of Hicksville, NY, charged with a scheme to defraud, Christopher Looney of Bethpage, NY, charged with grand larceny and a scheme to defraud, Tanya Balbi of Farmingdale, NY, charged with a scheme to defraud, Johnson Joseph of Brentwood, NY, charged with grand larceny, money laundering, and a scheme to defraud, and finally, Jude Brun of Elmont, NY charged with a scheme to defraud. They have all pleaded not guilty. Michelle Soccodato of Hicksville, NY, has yet to appear on an arraignment. She has also been charged with a scheme to defraud. These kinds of schemes are incredibly dangerous because they target the weak and the vulnerable. Any small business owners who believe they were a victim of Boudrakis's scheme should contact the DA's office for help.
By Julija A.
·
March 14,2022
U.S. Small Business Administration's Microlender of the Year Award presented to the Arizona-based non-profit organization called PPEP Microbusiness & Housing Corporation.Dr. John Arnold founded the organization in 1967 with the aim of helping struggling farmers in rural Arizona get the financial assistance they needed. Ever since then, the nonprofit has been focused on providing loans to the state's agrarian community, covering 67% of the state, Arnold said to Tucson Local Media.Microlenders are organizations that offer small-balance loans to low-income groups or individuals. The Small Business Administration (SBA) considered microlenders as essential to the success of small businesses in rural areas. And PPEP Microbusiness & Housing Corporation is one of the two microlenders Arizona small entrepreneurs and low-income families rely on.The award ceremony was held on June 6 at the organization's headquarters in Tucson. Craig Jordan, who presented the award on behalf of the SBA, used the opportunity to praise PPEP for its efforts in helping the community by providing small loans as well as technical assistance. He underscored the importance of the nonprofit's decades-long efforts to support small businesses in the area."Every award that we've received, we don't take lightly," Arnold said at the ceremony. "And it also gives us an opportunity for us to present recognition to our board, to our loan review committee, finance staff, and those that do the loans out in the field."After the award ceremony, the organization welcomed its new Executive Director  Yasmin Badri. Prior to joining the Tucson nonprofit microlender organization, she worked as a consultant with the World Bank and the IMF in Washington, D.C. Born in Germany to parents of African descent, Badri also worked for the United Nations and UNICEF in Sudan as a media consultant. Before undertaking her new role in PPEP in May 2019, she had founded her own microlender service.She too expressed her appreciation for the award, acknowledging the colleagues who have been in the organization longer than her. "It means a lot for us. This is an effort that's been done by the staff members and our whole team. I am new and won't take credit for it. But I am so proud to be here and to be a part of this team effort and this accomplishment."In her speech, Badri emphasized her commitment to continuing the great work of those before her and the goal of expanding the organization's reach in order to help even more underserved borrowers.
By Ivana V.
·
October 19,2022
According to the 2019 Center for the Urban Future report, since 2008, Brooklyn's tech start-up growth rate has been second only to that of San Francisco, home of the Silicon Valley.Their 356% growth rate exceeded that of New York City (308%), Philadelphia (290%), Los Angeles (279%), and Chicago (270%). Brooklyn also outperformed the remaining 16 major tech hubs in the US.While researching and producing the 2019 report, the CUF also collaborated with  Downtown Brooklyn Partnership, Brooklyn Navy Yard Development Corporation, Industry City, and Dumbo Improvement District. Their detailed data analysis comes from Churnbase—a global tech-startup-tracking database operating with a mix of public, private, and self-reported sources. Since 2008's startup score of 264, Brooklyn has come a long way, with 1,205 tech-enabled start-ups operating in 2018. The Center for Urban Future found that the Brooklyn startup count amounts to more than that of Queens, Manhattan, Staten Island, and the Bronx put together.  The proliferation of tech startups resulted in a rise in tech sector employment by 175% from 2007 to 2017. That's double the 86% growth in Manhattan, and then some. The CUF analysis identified three core areas that have brought Brooklyn the spectacular growth in the innovation economy: creative companies, tech startups, and finally, next-generation makers and manufacturers.Startups in industries such as media and entertainment (249 start-ups), commerce and shopping (174), financial services (102), and data and analytics (81) have been growing at a breakneck speed. The innovation economy has also seen a noteworthy concentration of creativity and tech startups, including artificial intelligence (23 start-ups), blockchain (14), and virtual reality (8). Brooklyn tech startups have also ventured into fusing traditional manufacturing processes with innovative design and technology. Many tech startups are operating in areas closely related to manufacturing, including hardware (102 startups), food and beverage (53), consumer electronics (44), consumer goods (41), and others. Still, all this skyrocketing tech success in Brooklyn has come at a price. The new report shows a significant drop in more traditional manufacturing jobs, although an increase in net job gains in areas such as electrical equipment and jewelry manufacturing has been observed. As Brooklyn has evolved into an oasis of groundbreaking opportunities in tech and tech-fused industries, the locals have faced the resulting gentrification problems and an exponential increase in housing prices, further exacerbating the issue of housing affordability. Overall, the new report's analysis of Brooklyn's tech sector supports the claims of Brooklyn's growing advantage over Manhattan, second only to San Francisco, the heart of the Silicon Valley.
---
Leave your comment
Your email address will not be published.