Record-Breaking Cybersecurity Investments in 2020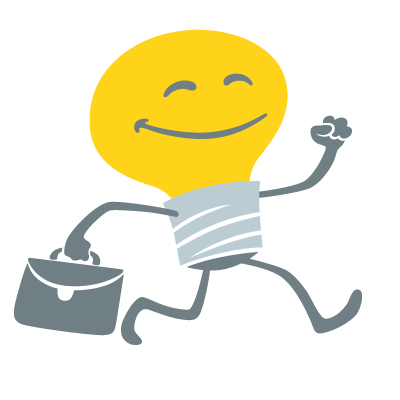 Due to the ongoing pandemic and companies increasingly relying on cloud services and work from home, cybersecurity investments in 2020 resulted in a record $7.8 billion and 665 international deals. The US cybersecurity investments increased by 22% last year compared to 2019. Businesses are turning to small business insurance companies for an added layer of protection.
The entire US venture market has risen a mere 15% during the same period. Of the total venture capital funds, 39% went into cybersecurity startups in seed or early stages. On a global scale, the funding reached 45%. The trend continues this year as cybersecurity worldwide has already seen more than $3.7 billion worth of investments - $1.4 billion more than in the first quarter last year.
Despite a 10% increase in cybersecurity spending, Canalys believes that companies are not investing in cybersecurity enough. The tech market analyst company reports more breaches in 2020 alone than in the last 15 years combined. The main reason are the ever more dangerous ransomware attacks, disrupting or even shutting companies down. Therefore, having a cloud backup should be considered mandatory by now.
The US and Israel had a 90% presence on cybersecurity venture funding last year. US companies earned $5.9 billion or 76%, while the Israeli companies got $1 billion of the entire cybersecurity funding. UK companies secured $262 million or 3% of the fundings, thanks to the Series C funding of the data privacy company Privitar equaling $80 million.
The majority of the funded companies are from San Francisco. New York businesses gathered $874 million or 15% of last year's funding. Massachusetts came in third with 12%, followed by Texas companies, which claimed 7%.
Thanks to the record investments in 2020, six new cybersecurity unicorn startups (worth more than $1 billion) saw the light of day. It is the highest number of unicorn companies on an annual basis so far. Five are from the US, while the sixth, called Cato Networks, is Israel-based. The record is clearly to be beaten this year, as nine cybersecurity unicorns have emerged thus far.
Furthermore, cloud infrastructure investments increased by 33% in 2020, cloud software by 20%, notebook PC sales by 17%, and wi-fi router sales by 40%. One of the first steps for increasing security could also be employing remote desktop software within companies to improve internal IT support services.
More from news
The US drive-thru restaurant franchise Checkers & Rally's closed a multimillion-dollar deal with Israeli startup Hi Auto and purchased its AI-based speech recognition software. The restaurant chain announced that it was implementing the technology in all the company-operated stores and most of the franchised locations. Hi Auto's technology will enable Checkers & Rally's customers to place their orders through an automated speech recognition system that reportedly has a 95% accuracy rate. The system is capable of recording changes in the order during conversations with customers and understands complex menus and even half-sentences. In short, the solution acts as the perfect employee who does not grow weary, never misses a day of work, is always polite, and never forgets to suggest upsells. The system helps solve the labor shortage problem in the US restaurant industry, which loses hundreds of thousands of employees each month. When compared to human employees, the software is able to take orders faster and handle more customers simultaneously without any errors. The move is seen as a strategic one by Checkers & Rally's, which has been struggling in recent years to keep up with the likes of major chains such as Wendy's, Burger King, and Jack in the Box. Along with investing in restaurant POS systems that streamline order management, Checkers & Rally's has also been upgrading its mobile app. The goal is to make it easier for customers to order and pay ahead without having to wait in line for the cash register. The deal is also a major achievement for Hi Auto, which was founded in 2019 by Zohar Zisapel and has raised $8 million to date. The company will now be able to scale its operations and widen its presence in the US market with one of the biggest fast-food companies as its client.
By Julija A.
·
March 18,2022
Pony.ai, a US- and China-based autonomous driving tech-startup company, reported on March 7, 2022, that its valuation had peaked at $8.5 billion.
By Julija A.
·
March 14,2022
On January 25th, New York and Tokyo-based startup Bokksu announced its Series A funding round raised $22 million.
By Julija A.
·
February 07,2022
---
Leave your comment
Your email address will not be published.