Q3 Small Business Index Shows Record-High Optimism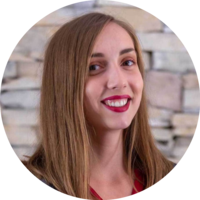 Despite macroeconomic turmoil caused by the U.S. - China trade war, small business owners report the highest levels of optimism since the index was first published in Q2 2017. This quarter's index explores veteran-owned businesses and the employment of veterans by small businesses.
According to the data from the Q3 MetLife & U.S. Chamber of Commerce Small Business Index, small business owners across the country are reporting high levels of confidence both about their local economies and the national economy. The overall Index score reached 70.7 in the third quarter of 2019, up by 2 points since last quarter.
The survey conducted on a sample of 1,000 small business owners shows increased optimism about the local economy. More than half of respondents (56%) say their local economy is in good health, up by 5% since Q2. Views of the national economy remained steady, with 58% of small businesses saying that the U.S. economy as a whole is in good health too. The results are statistically unchanged from the previous quarter (59%).
Small retailers are most likely to perceive the national and local economies negatively, which isn't surprising given the number of brick-and-mortar retail stores that have closed this year. Only 53% of retailers label the national economy as good. On the other end of the spectrum are manufacturers. With 63% of small businesses from the manufacturing sector rating the national economy as good, they are the most optimistic.
"Small businesses are the backbone of the American economy," Tom Sullivan, vice president of small business policy at the U.S. Chamber of Commerce told Yahoo! Finance. "It's important that we provide them with a sense of certainty and work towards finding solutions that enable business growth and create an environment where Main Street businesses can continue to thrive."
Quarterly Spotlight on Hiring Veterans
Both veteran-owned (82%) and non-veteran owned small businesses (81%) agree that hiring more veterans would be beneficial for business. However, only 46% of small businesses report they have hired a military veteran. The figure is much lower when it comes to businesses that have intentionally recruited veterans in the past year - just one in 10.
Employers view veterans as great workers and attribute highly positive characteristics to them. Most small business owners perceive veterans as disciplined (86%), punctual (77%), and team players (67%). However, almost half (49%) of small businesses with 20 or more employees say it is difficult to find helpful information about hiring or retaining veterans.
"Veterans are proven learners with a passion for teamwork and a commitment to results," said Joe Shamess, Co-Founder and Owner of veteran-owned Flags of Valor. "Every sailor, soldier, airman, and marine entered military service needing to learn the basic skills of the armed forces and the advanced skills to support dynamic missions. Employing and empowering veterans is what we are all about! It's a win-win for businesses and their communities."
Survey results indicate that larger small businesses have a higher tendency for hiring and recruiting veterans. They are also more likely to use resources intended explicitly for hiring veterans like partnering with an organization dedicated to placing veterans in the workforce, sharing job postings with military employment counselors or attending veteran job fairs or recruiting events.
The survey results indicate that most (88%) small business owners would like to see more formal workplace programs that would support the re-entrance of veterans into the civilian workforce. Currently, businesses in the American South are the leaders in hiring veterans - 51% have done so. Contrastingly, the Northeast is the region that hires the least veterans. Only 38% of small business owners in that part of the country say they have hired a veteran.
About the author
Ivana V.
Ivana is a staff writer at SmallBizGenius. Her interests during office hours include writing about small businesses, start-ups, and retail. When the weekend comes, you can find her hiking in nature, hanging off of a cliff or dancing salsa.
More from news
For two years, eCommerce sales in the US have been flourishing, as people stayed home to avoid crowded areas.
By Danica Jovic
·
March 24,2022
Let's talk about some small business trends that the COVID-19 outbreak spearheaded that will almost certainly continue in 2022.
By Julija A.
·
March 14,2022
The US government plans to allocate $10 billion to help small businesses in underserved communities and initiate a wider economic recovery from the pandemic.
By Julija A.
·
March 01,2022
---
Leave your comment
Your email address will not be published.