Presidential Candidate Beto O'Rourke Announces His Plan for Boosting Small Businesses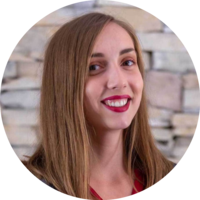 Beto O'Rourke, Texas Democratic presidential hopeful, revealed his plan for ending racial wealth disparity which would generate 200,000 small businesses owned by women and minorities over the course of eight years.
The 2020 Presidential Candidate announced his plan this Saturday, at the Black Economic Alliance Presidential Forum in South Carolina.
"Inspired by conversations he has had with small business owners across the country and drawing from his own experience, Beto understands the unique challenges facing small business owners – and that those challenges are only heightened for women entrepreneurs and people of color," reads a release on his website.
In a Tweet from June 15, O'Rourke said that the country is being held back "by an economy that works too well for too few and not at all for too many."
According to a Federal Reserve Report published in 2017, white households had ten times the annual income of a black household and eight times the income of a Latino household. A racial income gap this wide is preventing entrepreneurs of color from accessing financial resources provided by the country, as their credit scores are much lower than those of their white counterparts.
If elected to the White House next year, O'Rourke intends to drive the economy forward by empowering businesses owned by women and minorities. His plan consists of three key points:
Firstly, the White House candidate proposes confronting deep-rooted discrimination against women and minority small business owners by creating a public credit reporting agency which would enable fairer access to credit. He would also triple the investment in the Minority Business Development Agency, making it $102 million in annual funds, in order to provide the necessary mentorship and financial resources to this target group.
The second point of his plan focuses on the Community Development Financial Institutions Fund. Beto points out that this fund has proven to be an effective method for distributing capital to businesses that need it the most. He would double the annual funding for this body, reaching $500 million annually.
Lastly, he suggests diverting more funds from large corporations to small businesses primarily owned by women and people of color. Currently, federal procurement from small businesses amounts to $105 billion. The Texas Democrat would increase this to $205 billion and make sure that the share of the contracts awarded to women and minority entrepreneurs is at least 50%.
Senator Elizabeth Warren unveiled her own plan for boosting diverse entrepreneurs one day before her contender in the presidential race.
About the author
Ivana V.
Ivana is a staff writer at SmallBizGenius. Her interests during office hours include writing about small businesses, start-ups, and retail. When the weekend comes, you can find her hiking in nature, hanging off of a cliff or dancing salsa.
More from news
For two years, eCommerce sales in the US have been flourishing, as people stayed home to avoid crowded areas.
By Danica Jovic
·
March 24,2022
Let's talk about some small business trends that the COVID-19 outbreak spearheaded that will almost certainly continue in 2022.
By Julija A.
·
March 14,2022
The US government plans to allocate $10 billion to help small businesses in underserved communities and initiate a wider economic recovery from the pandemic.
By Julija A.
·
March 01,2022
---
Leave your comment
Your email address will not be published.