Plans for Elon Musk's Startup Neuralink Unveiled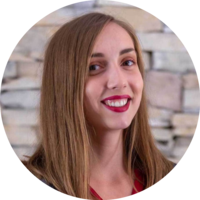 Billionaire visionary Elon Musk unveiled plans for his brain control interface startup yesterday, during a live presentation.
The company, Neuralink, founded in 2017, and its main goal is to control brain interfaces and essentially alleviate the risks of AI while enhancing its potential. The startup also aims at developing pain relievers for medical conditions like epilepsy.
"Developing ultra-high bandwidth brain-machine interfaces to connect humans and computers" is the only formal description Neuralink provided on their website. The "brain-on-a-chip" technology has been in the research phase since 2017.
According to the New York Times, Musk has invested $100 million in his ambitious startup, which seems to be aiming well beyond its initial goal.
Musk hopes that the brain-computer startup will help humans to communicate with AI on a mental level, avoiding the need to translate our thoughts into language and input them via keyboard. Simply put, Neuralink's goal is to be able to talk with a computer without having to move a finger.
Even though Musk has been quite secretive about the project, ever since its initial launch, he has shared thoughts on the progress made:
"A monkey has been able to control the computer with his brain," he said in his recent startup presentation live stream. The CEO of Tesla added that he hopes to "help secure humanity's future as a civilization relative to AI".
This new technology could also benefit animals, as it could potentially eliminate the need for animal testing in laboratories.
Elon Musk believes that the technology could eventually assist with cognitive problems involving speech and sight. "In about four years time," the billionaire says, "we are aiming to bring something to the market that helps with certain brain injuries (stroke, cancer lesion, congenital)."
Such a step will undoubtedly present huge evolutionary progress. It will certainly be one small step for man and one giant leap for mankind. Whether the dream becomes a reality – only time will tell.
About the author
Ivana V.
Ivana is a staff writer at SmallBizGenius. Her interests during office hours include writing about small businesses, start-ups, and retail. When the weekend comes, you can find her hiking in nature, hanging off of a cliff or dancing salsa.
More News
RoadBotics, a tech startup that focuses on standardizing road assessment by using computer vision AI, has raised $7.5 million in Series A round of funding led by Radical Ventures.According to Crunchbase data, the Pittsburgh-based artificial intelligence startup closed this early stage fundraising series today, with capital investments by Radical Ventures, Hyperplane Venture Capital and Wharton Alumni Angels.Founded in late 2016 by a team of Carnegie Mellon robotics researchers, RoadBotics aims at revolutionizing the way governments and engineering firms maintain paved roads by simplifying the data collection process and applying machine learning algorithms (AI) to automate the road rating process.During the two and a half years the infrastructure tech company has been around, it has served 150 customers in 23 U.S. states and 11 countries. With a fresh infusion of funds, Mark DeSantis, the company CEO and one of its co-founders, is confident RoadBotics will spread out in the future."This fresh capital, together with Radical Venture's vast network and AI domain expertise, will enable us to grow even faster, and ultimately to extend our reach into other vertical markets," said DeSantis said to PR Newswire."No one understands the impact deep learning is and will have on the management of large-scale public infrastructure like the Radical team who previously built their own deep learning company. They share our vision of AI helping to create a safer, better future," he added.Radical Ventures is a Canadian venture capital company that mainly invests in tech firms and entrepreneurs who are developing deep tech with the goal of disrupting massive industries. It launched a $350 million AI fund in May."We're excited to be part of the RoadBotics journey," said Jordan Jacobs, co-founder and Managing Partner of the fund. "Maintaining roads has an enormous financial cost – hundreds of billions of dollars globally each year, mostly borne by governments and thus taxpayers. Assessing roads has been done the same way for thousands of years – people riding around and subjectively determining what to fix and when. It's a broken system."Jacobs believes that RoadBotic's simple-to-use computer vision system has the potential to cut costs, reduce vehicle damage, and ultimately save lives thanks to its objective assessments of the state of paved roads. "RoadBotics is a perfect example of Artifical Intelligence fixing an enormous global problem," he added.Christoph Mertz, Chief Scientist at RoadBotics, got the idea to start the company while working as a researcher at the Carnegie Mellon University Navigation Laboratory— an early hub for the application of machine vision to the autonomous navigation. "I thought we could use this tech to assess the roads on which our autonomous vehicles drive," Mertz. Soon after setting up RoadBotics, he co-founded the company with Benjamin Schmidt, Courtney Ehrlichman, and Mark DeSantis.
By Ivana V.
·
July 17,2019
Lolli intends to make Bitcoin payments commonplace by providing incentives for shoppers and retailers alike.The company CEO Alex Adelman discussed his master plan for getting Bitcoins into the hands of millions of people in a panel at a recently held Bitcoin 2019 Conference in San Francisco. What is Lolli?Lolli is a rewards platform that gives users Bitcoins when they shop online with more than 500 retail partners. It works as a browser extension - once installed and activated, users can carry on with their regular online shopping activities, but at the end of the process, they receive the cryptocurrency in their Lolli wallets. The incentive can be as high as 30% of the amount spent.The company was founded by Alex Adelman and Matt Senter in March 2018, and its name was inspired by Adelman's trips to the bank as a child. He recalls disliking those visits, but he was always looking forward to the lollipop at the end. "I believe Bitcoin is the bank of the future and all that's missing is Lolli," Adelman says on the company website.Bringing value to shoppers and merchants alikeAs the Lolli CEO explained during the panel, currently, merchants don't allow Bitcoin payments because there are not that many people interested in using them for everyday transactions. However, he hopes to change that by providing benefits for both retailers and customers."When we think about: How are we going to have mass adoption for Bitcoin? It's not just for consumers. It's also with merchants as well. And if we want Bitcoin to be the rails, we have to think about: How is it better and to whom is it better for?" he said.Currently, Walmart, who is one of Lolli's largest retail partners, spends a considerable amount of money on credit card processing fees every year, just like other retailers do. This could be Lolli's selling point, but Adelman feels that pushing the acceptance of Bitcoin payments isn't the right move at the moment, since there are not enough customers who hold the cryptocurrency.Rather than pressuring merchants to implement a giant technical integration into their payment systems, Adelman proposes incentives that both merchants and shoppers can get interested in.  Lolli signed Walmart as a partner by saying that the rewards program can attract more customers to the shop and by taking care of the integration process.  "They don't even have to touch Bitcoin. It's just a thing for them to attract new customers," said Adelman.On the other hand, the rewards platform creates more consumers who own some Bitcoin and need somewhere to spend it. Adelman believes Lolli can create more supporters of the cryptocurrency by making it more accessible through his platform. "When you can incentivize someone with something for free that, so far since we launched, has tripled in value, you start to train the savvy shopper," he said at the conference.Lolli's Long GameIn the past, Bitcoin payments never got off the ground because the incentives targeted only merchants. Without consumers who would use the cryptocurrency, there was no point in setting up integrations for such payments, which led to a vicious cycle. However, Lolli's rewards program has the potential to break it. After a while, Lolli's merchant partners could start accepting Bitcoin payments when on one hand, the credit card processing fees continue to cost retailers millions and on the other, the number of customers who shop at their stores regularly and hold Bitcoin increases."It gets really interesting because you have to reevaluate what they're optimizing for. You start playing into those margins of the $5 billion worth of credit card fees, and you say, 'Look. We have a million users that are shopping at Walmart. You're spending, let's just say, $10 million in credit card fees on those users. What if we saved you $10 million in credit card fees by accepting Bitcoin?'" explained Adelman.
By Ivana V.
·
July 10,2019
On Wednesday, the Sony Corporation and Daiwa Capital Holdings Co., Ltd. announced that they are setting up a joint venture capital firm. The goal is to raise between $140 million and $185 million in total.Once they reach the target sum, they plan to invest in tech companies within "key high-growth industries" in the U.S., Israel, Japan, and Europe.Sony's previous $100 million Sony Innovation Fund was launched in 2016 and has made over 40 investments to date. The Innovation Growth Fund is not meant to replace Sony's smaller investment efforts which helped seed and early-stage robotics and AI startups. Instead, Innovation Growth will enable more substantial investments in companies from similar sectors. Innovation Fund Growth will be run jointly with Daiwa Capital Holdings and should help write bigger checks than what Sony would be typically able to manage by itself. Daiwa Capital Holdings is the VC arm of Daiwa Securities, a Japanese investment bank with the biggest securities brokerage second only to Nomura Securities. The confirmed early limited partnerships include Sumitomo Mitsui Banking Corporation, Osaka Shoko Shinkin Bank and Mitsubishi UFJ Lease & Finance Company Limited. Sony has refused to disclose the exact amount raised so far, but the target figure has not been reached.  With Daiwa's help, Sony aims to help its portfolio companies grow into public firms. The private equity and venture capital company's knowledge of public listings will make all the difference. The fund should also open the path for portfolio companies to make connections with "renowned research institutions." "We believe that the integration of Sony's insight of cutting-edge technologies and Daiwa Securities Group's expertise in finance will lead to the creation of a new kind of venture capital business while providing the spark for new trends in the venture capital ecosystem," said executive managing director of Daiwa Securities, Yoshihisa Kaneko.Innovation Growth Ventures is expected to invest in mid-stage startups in AI, fintech, and robotics, along with other "fast-growing tech startups in other market segments.""Through its corporate venture capital activities to date, Sony has incubated the next generation of technologies and startups while promoting open innovation. With the establishment of this fund through IGV, we hope to accelerate open innovation while contributing to social development. Sony will support IGV's efforts to maximize the performance of this fund, based on the experience it has cultivated through its corporate venture capital activities," Toshimoto Mitomo, Executive Vice President, Sony Corporation, said in a statement.Gen Tsuchikawa, Representative Director of Innovation Growth Ventures Inc., summed up the investment plans as follows, "By harnessing the various resources of Sony and Daiwa Securities Group, IGV aims to support the business growth of portfolio companies and thereby increasing investment returns. Furthermore, by supporting collaborations between the portfolio companies and third parties, including renowned research institutions and other startup companies, we also hope to contribute to the promotion of open innovation. We hope to take full advantage of the wealth of corporate venture capital experience offered by both Sony and Daiwa Securities Group." 
---
Leave your comment
Your email address will not be published.