Plans for Elon Musk's Startup Neuralink Unveiled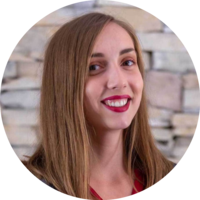 Billionaire visionary Elon Musk unveiled plans for his brain control interface startup yesterday, during a live presentation.
The company, Neuralink, founded in 2017, and its main goal is to control brain interfaces and essentially alleviate the risks of AI while enhancing its potential. The startup also aims at developing pain relievers for medical conditions like epilepsy.
"Developing ultra-high bandwidth brain-machine interfaces to connect humans and computers" is the only formal description Neuralink provided on their website. The "brain-on-a-chip" technology has been in the research phase since 2017.
According to the New York Times, Musk has invested $100 million in his ambitious startup, which seems to be aiming well beyond its initial goal.
Musk hopes that the brain-computer startup will help humans to communicate with AI on a mental level, avoiding the need to translate our thoughts into language and input them via keyboard. Simply put, Neuralink's goal is to be able to talk with a computer without having to move a finger.
Even though Musk has been quite secretive about the project, ever since its initial launch, he has shared thoughts on the progress made:
"A monkey has been able to control the computer with his brain," he said in his recent startup presentation live stream. The CEO of Tesla added that he hopes to "help secure humanity's future as a civilization relative to AI".
This new technology could also benefit animals, as it could potentially eliminate the need for animal testing in laboratories.
Elon Musk believes that the technology could eventually assist with cognitive problems involving speech and sight. "In about four years time," the billionaire says, "we are aiming to bring something to the market that helps with certain brain injuries (stroke, cancer lesion, congenital)."
Such a step will undoubtedly present huge evolutionary progress. It will certainly be one small step for man and one giant leap for mankind. Whether the dream becomes a reality – only time will tell.
About the author
Ivana V.
Ivana is a staff writer at SmallBizGenius. Her interests during office hours include writing about small businesses, start-ups, and retail. When the weekend comes, you can find her hiking in nature, hanging off of a cliff or dancing salsa.
More from news
The US drive-thru restaurant franchise Checkers & Rally's closed a multimillion-dollar deal with Israeli startup Hi Auto and purchased its AI-based speech recognition software. The restaurant chain announced that it was implementing the technology in all the company-operated stores and most of the franchised locations. Hi Auto's technology will enable Checkers & Rally's customers to place their orders through an automated speech recognition system that reportedly has a 95% accuracy rate. The system is capable of recording changes in the order during conversations with customers and understands complex menus and even half-sentences. In short, the solution acts as the perfect employee who does not grow weary, never misses a day of work, is always polite, and never forgets to suggest upsells. The system helps solve the labor shortage problem in the US restaurant industry, which loses hundreds of thousands of employees each month. When compared to human employees, the software is able to take orders faster and handle more customers simultaneously without any errors. The move is seen as a strategic one by Checkers & Rally's, which has been struggling in recent years to keep up with the likes of major chains such as Wendy's, Burger King, and Jack in the Box. Along with investing in restaurant POS systems that streamline order management, Checkers & Rally's has also been upgrading its mobile app. The goal is to make it easier for customers to order and pay ahead without having to wait in line for the cash register. The deal is also a major achievement for Hi Auto, which was founded in 2019 by Zohar Zisapel and has raised $8 million to date. The company will now be able to scale its operations and widen its presence in the US market with one of the biggest fast-food companies as its client.
By Julija A.
·
March 18,2022
Pony.ai, a US- and China-based autonomous driving tech-startup company, reported on March 7, 2022, that its valuation had peaked at $8.5 billion.
By Julija A.
·
March 14,2022
On January 25th, New York and Tokyo-based startup Bokksu announced its Series A funding round raised $22 million.
By Julija A.
·
February 07,2022
---
Leave your comment
Your email address will not be published.