Petition for Biden To Cancel Student Debt Garners 1M Signatures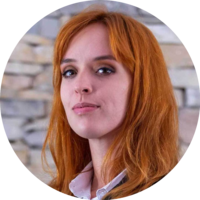 As the total US student debt has exceeded $1.8 trillion, more than a million people have signed an online petition, relying on President Biden's statement during his campaign trail to forgive some of the student debt piling up.
The numbers disclosed in the petition are more than worrisome: Of almost 45.4 million people who took a student loan, approximately 80% were unable to pay it back, even before the pandemic.
Due to outstanding student debt taken in 2004, default rates stand at 40%, even though students in 2004 took much less money than students these days have to take to cover their studying expenses. By the same metric, the current borrowers' rate is expected to exceed 75%, which is approximately four times the default rate of subprime home mortgages.
As more and more people visit job posting sites since the COVID-19 struck, the need for a permanent solution to ever-growing student debt is becoming evident.
There were several attempts to remedy the effect the pandemic had on student loan borrowers. The CARES Act, which granted people a break from their payments until September 2020, was helpful, but not nearly enough, as shown by the call from House Democrats, which, under the HEROES Act, asks to prolong the pause in payments for another year.
Biden relied on forgiving student loans in his election campaign. The last month's news of him asking his Education Secretary to see whether he can legally cancel up to either $10,000 or $50,000 of student debt stirred new hopes, but the main question remains: Is the president able to take action independently and cancel student debt without legislation?
It is safe to say that Democrats still hold a fragile majority in Congress, and many wonder whether it would agree to forgive the loans even if it came to it. A. Wayne Johnson, former COO of the Office of Federal Student Aid under Trump's government, asked for student loan forgiveness of $50,000 per borrower.
However, the creators of the petition say there is no political background to it and that most borrowers identify as politically independent.
While some argue that canceling student debt would be unfair to those who budgeted and paid off their debt or never took loans in the first place, it is painfully apparent that $1.8 trillion in outstanding debt is a problem that demands some solution.
The other side to the argument is the claim that forgiving student debt would be stimulating for the economy. It would increase the borrowing capacity of a vast number of people, who are likely to use the money for buying homes instead of paying off student debt. This money would also benefit up-and-coming entrepreneurs who are currently either getting into more debt or having to rely on alternative funding methods, such as crowdfunding, to kick-start their businesses.
This petition seems to be only the beginning of a movement toward forgiving student loans. It is unlikely to subside, as other supporters, borrowers, and politicians are starting to support this movement and advocate for the president to follow through on his promises to cancel student debt.
About the author

Julija A.
Julia A. is a writer at SmallBizGenius.net. With experience in both finance and marketing industries, she enjoys staying up to date with the current economic affairs and writing opinion pieces on the state of small businesses in America. As an avid reader, she spends most of her time poring over history books, fantasy novels, and old classics. Tech, finance, and marketing are her passions, and she's a frequent contributor at various small business blogs.
More from news
As people continue to feel the effects of the pandemic, many small business owners are struggling to keep their businesses afloat. The US Congress is considering House Bill 3807 to help small businesses with a $42 billion relief package. Erika Polmar, the Independent Restaurant Coalition executive director, said this bill would be a "lifeline" for around 2,700 independent restaurants in Oregon that applied for relief last year but never received it. House Bill 3807 now has to pass the US Senate, and we've yet to see how much relief small businesses will actually receive. If this bill passes, it will provide much-needed relief to small businesses across the country. As Polmar said: "The future of our industry, the 216,000 jobs that restaurants and bars provide Oregonians, are in jeopardy if we don't replenish this fund." If voted in, House Bill 3807 would help the Restaurant Revitalization Fund and support many other businesses impacted by the pandemic. With this bill, small business owners could apply for grants to cover expenses such as payroll, rent, and utilities, letting them avoid getting unfavorable loans to keep their business running. This would be a massive relief for many small businesses that have been struggling to stay open during the pandemic. And although many of them are busy again, they are now facing serious problems with inflation. "All of those costs have skyrocketed. So, what you may have seen happening in 2019 as a really great banner night is now barely making ends meet," said Polmar. Dwayne Thomas, the president of the Live Events Coalition, commented on the bill, saying: "We're just in debt up to the hilt trying to stay open and relevant as now we're going back to work. We're going back to work amid a worker shortage, amid all kinds of supply chain issues, and we're going back to work quite quickly." He also said that the $13 billion would be allocated to different businesses and divided into three rounds. The first round of relief will go to those who lost 80% or more of their income within the past two years.
According to the most recent data from the Bureau of Labor Statistics, February 2022 saw significant job growth.
By Vladana Donevski
·
March 10,2022
Despite some progress over the years, the gender gap persists in finance programs at top business schools.
By Julija A.
·
February 08,2022
---
Leave your comment
Your email address will not be published.