Peter Thiel Funds Satellite Imaging for National Security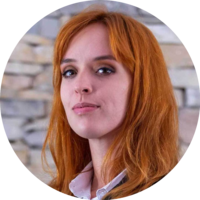 Billionaire entrepreneur and venture capitalist Peter Thiel has bankrolled HySpecIQ - a startup developing satellites for the US Government - with more than $20 million.
The Virginia-based startup has been struggling to build two satellites with cameras that incorporate advanced technology without adequate funding. The cameras are supposed to be equipped with sensors that can penetrate solid objects and are now on schedule to be launched in 2023.
With this latest investment, Peter Thel has established himself as one of the biggest backers of the US Government's surveillance-based security approach. Thiel plans to use his resources to launch an additional ten satellites and continue developing data analysis tools for security purposes.
"HySpecIQ's superior satellite sensor technology meets the urgent need of government to provide security. Starting from that key market, HySpecIQ has the potential to provide great value across industries," Thiel wrote in an emailed statement for Bloomberg.
With this advanced technology, HySpecIQ's satellites will provide more detailed analytics and geospatial data than conventional imaging satellites. Thanks to their sensitivity to hundreds of colors across the electromagnetic spectrum, the new satellites will be able to analyze objects' chemical makeup, as well as monitor areas to see how much they have changed over time.
The US Government will use the satellites for different purposes such as locating buried explosives, doing geological surveys, detecting deadwood set for removal, and many others. It is also possible to use the advanced hyperspectral images they take in the agricultural and insurance industries.
If it weren't for Thiel's investment, the company wouldn't have managed to break into the market. Many startups in need of lifeline bankrolling have turned to crowdfunding as a primary source of cash flow on one of numerous online crowdfunding platforms that enable people to put great ideas into action. Thanks to Thiel, HySpecIQ won't have to.
About the author

Julija A.
Julia A. is a writer at SmallBizGenius.net. With experience in both finance and marketing industries, she enjoys staying up to date with the current economic affairs and writing opinion pieces on the state of small businesses in America. As an avid reader, she spends most of her time poring over history books, fantasy novels, and old classics. Tech, finance, and marketing are her passions, and she's a frequent contributor at various small business blogs.
More News
Updated Centers for Disease Control and Prevention guidelines for fully vaccinated people from July 27 have prompted Walmart to revise its policy regarding wearing face coverings in its stores. The largest retailer in the world has again made it mandatory for all of its employees to wear masks in stores, clubs, and distribution centers in areas with substantial or high COVID-19 infection rates and where there are state or local face-covering mandates. In May, the retailer announced that immunized employees were allowed to work without masks. On July 30, this decision was reversed. The move came as US health officials said that even Americans who have been fully vaccinated against the coronavirus should go back to wearing face coverings in indoor public places in counties where the virus is spreading rapidly. Walmart's memo also indicated that the company's retail workers would post signage at its stores asking customers to wear masks, practice social distancing, and make payments using their debit or credit cards rather than cash. Furthermore, Walmarts has announced that all of its workers will receive a $150 incentive for getting inoculated against COVID-19. This is double the amount the retailer has previously been offering, and those who have already received $75 will get the rest in their August paychecks. The memo also states it has been made a part of store managers' job to regularly check the CDC website for potential changes to public health recommendations and mask guidance in their locations. Doug McMillon, the company's CEO, told corporate staff and managers they must be vaccinated by October 4. "We want to get to a place where we can use our offices and be together safely. It's important for our business, our culture, our speed, and our innovation," McMillon said. Publix, another supermarket chain, has also made it mandatory for all employees to wear masks, regardless of their vaccination status. Florida-based retailer The Lakeland is also urging all shoppers to use face coverings, even though they aren't required to do so in all US counties.
By Julija A.
·
August 06,2021
Mutual funds, hedge funds, sovereign-wealth groups, and pension funds are overtaking the tech startup investing landscape, leading to higher valuations and more leverage for business founders in 2021. Large money-management companies took over Silicon Valley in the second quarter, dwarfing venture capitalists in a once-niche business and putting 2021 on the right path to potentially double 2020's record in startup financing. Non-traditional venture investors were more active in the Q2 of 2021 than ever before, participating in 42% of startup financing deals. Furthermore, those deals constituted more than three-quarters of the total capital invested. Startup funding in the United States reached the $150-billion mark in the first half of 2021, eclipsing the full-year total investment of every year before 2020. There are a few aspects that make large asset firms more appealing to startup founders and could explain the dizzying deal-making pace we're now witnessing. Big money-management companies have huge capital pools, move quickly, and aren't likely to request board seats or ask to get involved in the company's decision-making process in any other way. It's true that big money-managers have been allocating a small percentage of their portfolios to invest in companies that typically draw the attention of traditional venture-capital funding providers for a long time. However, many began investing directly about 10 years ago in a near-zero-interest-rate economy, hoping to make the most of excellent returns from tech companies that were remaining private longer. Throughout the last decade, traditional venture capitalists considered them tourist investors who lacked a certain skill set needed for startup investing. Nevertheless, large asset firms stuck around. Nowadays, non-traditional VC investors such as Tiger Global Management and Fidelity Investments Inc. are among the top 10 US investors in startups by dollar amount. Additionally, according to the information provided by research firm PitchBook, the number of startup funding rounds that include zero venture-capital firms and other non-traditional venture capital investors has doubled throughout the last decade. It's interesting to mention that despite these changes, many startups still need to turn to alternative funding resources such as crowdfunding, particularly if they are just starting out.
By Julija A.
·
August 05,2021
The Singapore-based Nium Pte became a rare fintech unicorn in the city-state after raising more than $200 million in a funding round led by California-based Riverwood Capital LLC. The payments startup serving businesses announced that its value exceeded $1 billion after a Series D round. In addition to Riverwood Capital LLC, other backers included Temasek Holdings Pte, Visa Inc., Rocket Capital, Vertex Ventures, and Beacon Venture Capital. Singapore's sovereign wealth fund GIC Pte also joined the round. Prajit Nanu, Nium's CEO and founder, said the company plans to use the funds to expand operations in the United States and Latin America before pursuing an initial public offering in the US in approximately 18 to 24 months. Nanu also added that Nium may even pursue a secondary listing in Singapore at a later date. Earlier this year, the startup bought London-based Ixaris and Wirecard Forex India Pvt. According to Nanu, it will remain on the lookout for additional acquisition opportunities in the UK, Indian, and Australian markets. Nium reaching unicorn status marks a true milestone in Singapore, an affluent island city with a population of about 5.7 million. Aiming to position itself as a fintech hub, Singapore is home to more than 1,000 fintech startups that mainly focus on providing payment, personal finance, investment, and business lending services. Founded in 2014, Nium now has a network of over 200 clients, including Singapore Telecommunications Ltd. and Thailand's Kasikornbank Pcl, among more than 200 clients. Similar to Stripe Inc., which became the most valuable US startup in March 2021, Nium offers software solutions that make it easier to accept online payments. It also allows its clients to send money and issue physical and virtual credit cards. Nium processes $8 billion in payments annually and issued over 30 million virtual cards so far.
---
Leave your comment
Your email address will not be published.