41 Percent of Small Businesses Plan to Hire More People in the Next 12 Months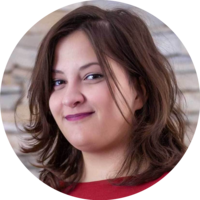 A high percentage of small businesses plan to add to their workforce over the next 12 months, according to a 2019 survey of 319 U.S. small business owners. Oasis, a company providing outsourced HR solutions carried out the survey.
The figure includes businesses that plan on driving growth (16%), those seeking to fill last year's gaps in the business (25%), and nominal hiring on an as-needed basis (59%). The online survey was carried out between February 11 and 18, 2019. Oasis used a National Web Panel by SSRS, an independent market research company.
The respondents were small business owners and managers employing between 10 and 99 workers, in a wide range of industries. Most businesses (80%) featured in the survey were privately owned, and 68% operated from one location. Most reported over $1 million in revenues.
Emily Welfeld, the Senior Manager responsible for Staff Sourcing at Oasis, stated that small businesses find the hiring process particularly challenging, especially those looking for "precise skills and cultural fit". Overspending in both time and resources in search of the right person to hire is a huge risk for many small business owners and managers. So much so, that a clear set of hiring criteria and a constructive, efficient hiring process would make a lot of difference.
Being that almost 60% of small businesses hire people on an as-need basis, while they try and manage to work with what they already have, striving for growth is a huge issue. Professional Employer Organizations (PEO) are there to help businesses bridge this gap and hire the best people. Consequently, they can keep working towards more ambitious goals and drive growth without the additional cost of hiring the wrong people. PEOs track applicants, manage the hiring process, and conduct research on the hiring market. These people help businesses find the most important tools they need to grow and thrive - the right people. Having a business plan is important for multiple reasons, but we'll still have to wait and see how this one will pan out.
More from news
For two years, eCommerce sales in the US have been flourishing, as people stayed home to avoid crowded areas.
By Danica Jovic
·
March 24,2022
Let's talk about some small business trends that the COVID-19 outbreak spearheaded that will almost certainly continue in 2022.
By Julija A.
·
March 14,2022
The US government plans to allocate $10 billion to help small businesses in underserved communities and initiate a wider economic recovery from the pandemic.
By Julija A.
·
March 01,2022
---
Leave your comment
Your email address will not be published.