Paypal Canada Helps Small Businesses Save up to 75% in Shipping Costs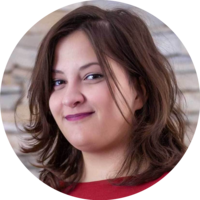 Canadian small business owners now have a strong incentive to boost their cross-border sales. PayPal has recently partnered with netParcel, a Toronto-based tech company offering access to substantial shipping rate discounts. The new discount solution can save up to 75% on shipping costs, not only outside of Canada but within Canada as well.
As a result of this partnership, over 250,000 businesses that use PayPal can now enjoy aggressive shipping discounts, whether they are shipping parcels within Canada or internationally.
Additional features include a one-day shipping service to the US and tracking links on every parcel. An integrated platform allowing sellers to meet all their shipping needs is also available. Sellers importing from eBay, Shopify, Etsy or WooCommerce can now choose the fastest and cheapest way to send their parcels in one place. The shipping rate comparison option allows users to select the best carrier and service. PayPal's Seller Protection is available on all eligible shipments, and it enables users to schedule free parcel pick-ups.
The lack of efficient shipping options and high shipping costs has been holding Canadian sellers back for years. Despite the 14 trade agreements with countries all over the globe, only 12% of SMBs were able to trade internationally on a substantial scale.
The one-day shipping service to the US is particularly important. The US is one of the most profitable export markets, offering some of the most significant international growth opportunities. The mutual support between these countries allowed goods valued up to $800 to be sent free of tax, brokerage fees, and duties.
Offering link tracking for every parcel relieves one of the biggest buyer anxieties - whether or not the product will even reach them. Now, they can keep a close eye on the shipping process every step of the way.
Finally, unlike most other subscription-based shipping solutions, this shipping tool comes with no extra charge.
One of the beneficiaries of the new shipping discounts agreed to share his take on PayPal's latest shipping solution. Michael E., the owner of HockeyAuthentic.com, has been selling licensed NHL jerseys for decades. He estimates that the new shipping option is saving him $1000 per month.
He cites high shipping costs as one of the biggest setbacks to his business, as most customers expect free shipping. According to Michael, the new rates are the best he's seen in his 28 years of doing business.
Michael also said his hockey-loving customers are happy with the one-day US shipping option. "Thousands of times we've next-day delivered a hockey jersey to a fan in the U.S. or Canada going to a game that night. This absolutely blows away our customers with that kind of delivery speed," he said.
Pampering fans and customers is never a bad idea, and the strategic netParcel partnership can help introduce Canadian SMBs to a world of new opportunities at breakneck speed.
More from news
For two years, eCommerce sales in the US have been flourishing, as people stayed home to avoid crowded areas.
By Danica Jovic
·
March 24,2022
Let's talk about some small business trends that the COVID-19 outbreak spearheaded that will almost certainly continue in 2022.
By Julija A.
·
March 14,2022
The US government plans to allocate $10 billion to help small businesses in underserved communities and initiate a wider economic recovery from the pandemic.
By Julija A.
·
March 01,2022
---
Leave your comment
Your email address will not be published.