Payments Startup Marqeta Aims for a $12 Billion Valuation in US IPO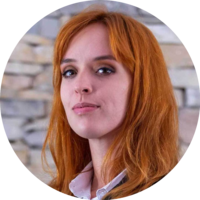 Payments startup Marqeta Inc. is eyeing a valuation of more than $12 billion in its US initial public offering, capitalizing on a surge in online shopping and food delivery payments processed through its platform during the coronavirus pandemic.
The California-based company plans to sell approximately 45.4 million shares priced at $20 and $24 apiece, thus raising $1 billion at the top end of the range.
Well known for enabling companies to issue debit and credit cards to their staff, Marqeta was launched with the aim to digitize commercial payment transactions between businesses and their clients via its open API. Headed by its founder and CEO, Jason Gardner, the payments startup previously announced that its revenue doubled to $290.3 million in 2020 as homebound customers made more online purchases.
Marqeta's primary offerings include issuing physical, virtual, and tokenized cards, transaction processing, and applications for development, administration, anti-fraud, and chargebacks. Additionally, one of the startup's most popular features is the Just-In-Time (JIT) Funding functionality that overcomes the need to maintain sufficient balances for each cardholder transaction. Essentially, JIT Funding is a method of funding an account automatically - in real-time - during the transaction process.
The company has been operational since 2010, and its growing list of customers now includes Uber, Square, Klarna, and DoorDash. It doubled its valuation to $4.3 billion in May 2020 when it raised $150 million in funding. With about 530.2 million Class A and Class B shares outstanding, Marqeta could be valued at over $12 billion this year.
The paperwork for Marqeta's listing was confidentially submitted in February. The stock is expected to trade on the Nasdaq under the symbol MQ with JP Morgan Goldman Sachs as lead underwriters of the offering.
About the author

Julija A.
Julia A. is a writer at SmallBizGenius.net. With experience in both finance and marketing industries, she enjoys staying up to date with the current economic affairs and writing opinion pieces on the state of small businesses in America. As an avid reader, she spends most of her time poring over history books, fantasy novels, and old classics. Tech, finance, and marketing are her passions, and she's a frequent contributor at various small business blogs.
More News
Belvo, a Mexico City-based fintech startup known for building an open-source finance API platform, raised $43 million in a Series A round of funding. According to the company's announcement published on Tuesday, June 1, Belvo will use the funds to accelerate the expansion of its Open Finance platform across Latin America. The financing round was joined by a mix of Latin American- and Silicon Valley-based venture capital firms such as Kibo Ventures, Future Positive, FJ Labs, Kaszek, Venture Friends, MAYA Capital, along with well-known business angel investors including Sebastián Mejía, co-founder and president of Rappi, David Vélez, Nubank CEO and founder, and Wise's CTO Harsh Sinha. According to Belvo, this funding round was the largest Series A a Latin American fintech has ever raised. In May 2020, less than a month after its launch, Belvo raised $10 million in a seed round co-led by two of the biggest names in South and North American venture capital - Argentina's Kaszek and Silicon Valley's Founders Fund. The new round of funding has resulted from Belvo's rapid growth supported by the continued expansion of fintech in Latin America over the past year and a half. The startup aims to use the newly raised funds to scale and enhance its developer-first API platform and to continue expanding its geographic footprint by collaborating with other leading fintech startups in Latin America. Credit providers, neobank app developers, and finance tools already use Belvo's API to connect their clients' personal and business bank accounts to their apps, thus unlocking the power and convenience of open banking. Determined to continue developing category-defining API tools and the essential infrastructure to power the next generation of financial services, Belvo already has a customer base of more than 60 companies located in Brazil, Mexico, and Colombia and handles millions of API calls each month. During its first year of operation, the fintech startup managed to expand its API coverage to gig economy platforms, including Rappi and Uber, tax authorities like SAT in Mexico, and more than 40 financial institutions, now letting companies connect to more than 90% of business and personal bank accounts in Latin America.
By Julija A.
·
June 04,2021
The Manchester-based fintech startup Hydr has partnered with global business platform Xero to reform and improve cash flow for small companies. Launched on May 24, Hydr's new finance program is meant to speed up invoicing, ensuring payments within 24 hours for a fixed fee. Hydr's role in the partnership will be digital onboarding for small businesses, while Xero will focus on seamless integration. Hydr was founded to avoid late payments in businesses whose model relies on invoice financing. Nicola Weedall, one of the company's founders, says that the powerful effect of good cash flow has inspired the company to focus on making the invoicing process as transparent and straightforward as possible. Hector Macandrew, Hydr's other co-founder, has stated they created Hydr to change how late payments are accepted as a given in our economy. Weedall and Macandrew think that the success of a business should not depend on its capacity to wait for payment. One of the best ways to automate and improve cash flow is to use payroll software, but another would be to automate invoice enforcement, and that's what Hydr now does. Many small businesses in the UK struggle with invoicing in regular circumstances, but even more so during the pandemic; 62% of them have had to deal with late or frozen payments. Hydr hopes to change this by connecting with Xero and therefore enabling funding decisions in real-time. Businesses create invoices, a fixed fee is applied to them, and Hydr handles the invoice payment within the next business day. The startup is located in the technology hub at Department, a bonded warehouse in Manchester operated by Enterprise City's Exchange program. Hydr's success is due in no small part to crowdfunding. In fact, this company is just one testament to the growing power of publicly sourced funding for companies and projects, particularly as crowdfunding sites become more and more popular.
By Julija A.
·
May 27,2021
Tesla's $3 purchase of patent applications from Canadian battery startup Springpower International will help push Tesla's car closer to a price of $25,000. Tesla purchased these patent applications just two days before Battery Day, during which it announced that the company is actively working on reducing the expense of creating lithium-ion batteries. Elon Musk and senior vice-president of engineering Drew Baglino explained the details around the new technology for producing batteries. If successful, the adoption of this technology could drive Tesla's electric vehicle price closer to the $25,000 price range, effectively turning Tesla cars into an affordable and much more sustainable option. Since the purchase of the patent applications, several Springpower researchers have updated their LinkedIn profiles to say that they are now working at Tesla. Since Tesla has been recruiting promising battery-focused startups for some time now, this could indicate that Springpower became yet another such acquisition. In 2015, Tesla signed a five-year exclusive partnership with a leading battery researcher Jeff Dahn and renewed the contract for another five years this January. The company purchased another Canadian battery company, Hibar, in 2019. This years-long endeavor is all about bringing battery production in-house to eliminate the reliance on current battery suppliers, such as Panasonic. Still, Musk warned not to expect results too soon, as it will take Tesla anywhere from a year to 18 months to turn these advantages into reality. This announcement pushed a deadline Musk set in August 2018, when he estimated that the company would reach the desired price point in three years. Still, Tesla seems to be battling on one-too-many fronts, and that it should, just like any other company, adopt a better task management system on a much larger scale. Namely, as Tesla pushes on the battery front, it struggles to open its gigafactory in Europe, located near Berlin. The gigafactory is meant to be the European version of its gigafactory in Texas. However, as even the Texas one still hunts for workers, with job posts regularly published on job posting sites, it might be a while before Musk cuts Berlin factory's red tape. It is yet to be seen whether Tesla can meet the new deadline for its vehicles becoming affordable and what role the Springpower team will play in accomplishing it.
By Julija A.
·
May 11,2021
---
Leave your comment
Your email address will not be published.