Pandemic Stimulus Package Promises Help for Small Business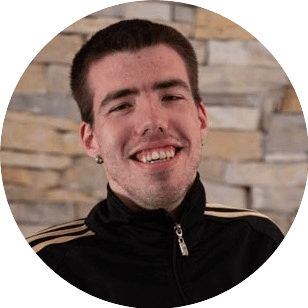 Details of a long-awaited COVID economic stimulus package were revealed by congressional leaders on December 20. Congressional leaders say it is intended to deliver much-needed assistance to both households and small businesses.
The bipartisan deal came after months of stalled negotiations.
The new package is substantially smaller than March's $3 trillion CARES Act. Its benefits are focused on the unemployed and small companies, with cash grants to taxpayers reduced to $600 compared to March's $1,200. Congressional leaders characterize it as a financial bridge that will help the economy stay afloat until coronavirus vaccinations make it possible to restore normal life throughout the United States.
Small businesses have been hit especially hard by the pandemic and associated lockdown measures. Researchers say that the number of small business owners fell by 3.3 million (22%) from February to April 2020, while May and June saw further drops of 15% and 8%.
A LendingTree survey reveals that 74% of small business owners took on debt to stay afloat during the pandemic.
Out of the proposed $900 billion in economic aid, $325 billion will be dedicated to helping small businesses stay afloat. This includes $284 billion in loans via the Paycheck Protection program, $20 billion for businesses in low-income communities, and $15 billion for live venues - probably the hardest-hit sector of the economy. The stimulus package also includes direct payments to taxpayers, boosted unemployment benefits, vaccine funding, transportation aid, and assistance to farmers.
If everything goes according to plan, the bill will be introduced in the House and Senate on Monday, December 21, and passed the same day.
The package comes after what appeared to be a permanent stalemate between Democrats, who pushed for more aid, and Republicans, who favored a smaller, more focused assistance package. This political impasse, coupled with the turmoil left in the wake of the presidential election, threatened to leave Americans and the COVID-stricken economy without any economic assistance from the federal government. The delay has had unrecoverable repercussions for many small businesses.
Still, even before the stimulus package accord was announced, many small business owners remained optimistic. According to a survey conducted by Capital One in November and December 2020, 53% of small business owners report that their financial position is the same or better than in the pre-COVID period. Additionally, 67% believe their operations will return to normal during 2021. About 85% of business owners are confident that they will still be operating six months from now, and 60% think the US economy will be favorable for businesses in 20201.
About the author
Damjan Jugovic Spajic
Damjan won't tell you how to run your business, but he will try to advise you on how to save your money and avoid financial ruin. As a staff writer at SmallBizGenius, he focuses on finding the most consumer-friendly services available and provides advice to both established and fledgling businesses out there.
More from news
For two years, eCommerce sales in the US have been flourishing, as people stayed home to avoid crowded areas.
By Danica Jovic
·
March 24,2022
Let's talk about some small business trends that the COVID-19 outbreak spearheaded that will almost certainly continue in 2022.
By Julija A.
·
March 14,2022
The US government plans to allocate $10 billion to help small businesses in underserved communities and initiate a wider economic recovery from the pandemic.
By Julija A.
·
March 01,2022
---
Leave your comment
Your email address will not be published.