Orbit Fab Becomes First Startup to Supply Water to ISS, Paving the Way for Satellite Refueling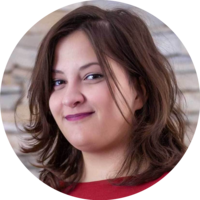 On June 18, San Francisco-based startup Orbit Fab completed a critical test of its technology on the International Space Station (ISS). It's the first private company to successfully supply the International Space Station with water.
Last fall, Orbit Fab announced their plans for its water transfer experiment. The ISS National Laboratory provided vital support and insight.
The refueling took several days to complete and was done in microgravity with equipment and processes developed by Orbit Fab. Since water is one of the most inert propellants used in spaceflight thrusters, it was an ideal candidate for the June experiment.
Still, the Orbit Fab-designed method could expand to other conventional propellants. This is why Orbit Fab also plans to use these methods and processes to develop tankers for refueling satellites.
This orbital fuel supply startup was founded in 2018 and has already made an outstanding impact on the space technology business. Its experiment called Furphy demonstrated the ability to transfer water between two satellite testbeds.
Following the completion of the initial experiment, Orbit Fab transferred the water into the station's own supply. This marked the first time that a private payload supplied the station with water using these methods.
Orbit Fab's plan to set new standards for satellite refueling interfaces to be used in orbital hardware represents the next step in the standardization of reusable satellites. The less disposable hardware model used today might become obsolete.
This sort of success could unlock the commercial potential of space technology for other startups and small businesses. Any capable startup could find possible pain points and then offer innovative solutions to improve the space business, leading to increased cost and resource efficiencies.
Orbit Fab's taking part in this experiment has broad implications for private businesses and startups all over the world. This startup has designed, developed, and successfully applied a functional water supply system for preexisting, ISS-made space infrastructure.
With their space tech success story, Orbit Fab has proven that NASA isn't the only institution with the expertise and the flexibility to dabble in the space business.
More from news
The US drive-thru restaurant franchise Checkers & Rally's closed a multimillion-dollar deal with Israeli startup Hi Auto and purchased its AI-based speech recognition software. The restaurant chain announced that it was implementing the technology in all the company-operated stores and most of the franchised locations. Hi Auto's technology will enable Checkers & Rally's customers to place their orders through an automated speech recognition system that reportedly has a 95% accuracy rate. The system is capable of recording changes in the order during conversations with customers and understands complex menus and even half-sentences. In short, the solution acts as the perfect employee who does not grow weary, never misses a day of work, is always polite, and never forgets to suggest upsells. The system helps solve the labor shortage problem in the US restaurant industry, which loses hundreds of thousands of employees each month. When compared to human employees, the software is able to take orders faster and handle more customers simultaneously without any errors. The move is seen as a strategic one by Checkers & Rally's, which has been struggling in recent years to keep up with the likes of major chains such as Wendy's, Burger King, and Jack in the Box. Along with investing in restaurant POS systems that streamline order management, Checkers & Rally's has also been upgrading its mobile app. The goal is to make it easier for customers to order and pay ahead without having to wait in line for the cash register. The deal is also a major achievement for Hi Auto, which was founded in 2019 by Zohar Zisapel and has raised $8 million to date. The company will now be able to scale its operations and widen its presence in the US market with one of the biggest fast-food companies as its client.
By Julija A.
·
March 18,2022
Pony.ai, a US- and China-based autonomous driving tech-startup company, reported on March 7, 2022, that its valuation had peaked at $8.5 billion.
By Julija A.
·
March 14,2022
On January 25th, New York and Tokyo-based startup Bokksu announced its Series A funding round raised $22 million.
By Julija A.
·
February 07,2022
---
Leave your comment
Your email address will not be published.