Only 28% of Startups Have a Female Founder According to Silicon Valley Bank Report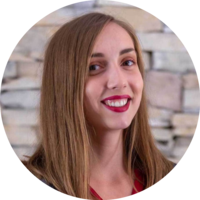 A 2019 Women in Technology Leadership Report, recently published by the Silicon Valley Bank, shows that women are still under-represented in tech.
The sixth annual report on the state of gender (in)equality in the world of startups, based on the answers provided by 1,377 tech and healthcare founders and executives primarily from the U.S., the UK, China, and Canada, shows that the tech world is still dominated by men, even though the number of women in executive positions and boards of directors has slightly increased in the last few years.
"Our report shows evidence that more women are joining startup boards and filling
executive roles than in the recent past. As we see it, we are moving in the right direction and need to seize the opportunity to expand inclusion of women — and other underrepresented individuals — across the startup ecosystem," said Greg Becker, the CEO of Silicon Valley Bank.
China leads the way to gender equality
The combined results reveal that only 56% of startups have at least one woman in an executive position, and only 40% have at least one woman on the board of directors.
However, when we break that information down to individual countries, we see that China is the most progressive with 70% of Chinese startups employing at least one woman in an executive role and 50% of newly established tech and healthcare companies from China having at least one woman on the board of directors.
The U.S. is on the other end of the spectrum, however. There's at least one woman serving as an executive in just 53% of U.S. startups. And the situation is even worse when it comes to boards of directors—only 37% of startups from the U.S. have at least one female member.
Lack of female founders leads to fewer women in leadership roles
Analyzing the gender structure of startup founders, the Silicon Valley Bank uncovered some disappointing results. The percentage of startups with at least one female founder in all four countries was just 28. And the report reveals a strong correlation between female founders and the roles women in leadership positions serve.
In companies with at least one woman on the founding team, women are more likely to act in the capacity of the CEO or COO, whereas in startups set up by men, women usually fill the role of the Head of HR or Chief Marketing Officer.
And the numbers are harsh—just 5% of startups founded by men have a female CEO, whereas 63% have a woman as HR Chief.
Plans to increase the number of women in leadership roles
According to the report, six in 10 startups have programs in place designed to increase the number of women in leadership positions, irrespective of the gender of the founding team.
The most popular program, offered by 55% of surveyed startups is creating a flexible working environment which allows women to reach their professional goals while still being able to dedicate time to the needs of their families.
Other leading programs include recruiting/interview techniques, deployed by 37% of respondents, and leadership development that 34% of surveyed startups rely on.
For more information, consult the full Women in Technology Leadership Report here.
About the author
Ivana V.
Ivana is a staff writer at SmallBizGenius. Her interests during office hours include writing about small businesses, start-ups, and retail. When the weekend comes, you can find her hiking in nature, hanging off of a cliff or dancing salsa.
More from news
The US drive-thru restaurant franchise Checkers & Rally's closed a multimillion-dollar deal with Israeli startup Hi Auto and purchased its AI-based speech recognition software. The restaurant chain announced that it was implementing the technology in all the company-operated stores and most of the franchised locations. Hi Auto's technology will enable Checkers & Rally's customers to place their orders through an automated speech recognition system that reportedly has a 95% accuracy rate. The system is capable of recording changes in the order during conversations with customers and understands complex menus and even half-sentences. In short, the solution acts as the perfect employee who does not grow weary, never misses a day of work, is always polite, and never forgets to suggest upsells. The system helps solve the labor shortage problem in the US restaurant industry, which loses hundreds of thousands of employees each month. When compared to human employees, the software is able to take orders faster and handle more customers simultaneously without any errors. The move is seen as a strategic one by Checkers & Rally's, which has been struggling in recent years to keep up with the likes of major chains such as Wendy's, Burger King, and Jack in the Box. Along with investing in restaurant POS systems that streamline order management, Checkers & Rally's has also been upgrading its mobile app. The goal is to make it easier for customers to order and pay ahead without having to wait in line for the cash register. The deal is also a major achievement for Hi Auto, which was founded in 2019 by Zohar Zisapel and has raised $8 million to date. The company will now be able to scale its operations and widen its presence in the US market with one of the biggest fast-food companies as its client.
By Julija A.
·
March 18,2022
Pony.ai, a US- and China-based autonomous driving tech-startup company, reported on March 7, 2022, that its valuation had peaked at $8.5 billion.
By Julija A.
·
March 14,2022
On January 25th, New York and Tokyo-based startup Bokksu announced its Series A funding round raised $22 million.
By Julija A.
·
February 07,2022
---
Leave your comment
Your email address will not be published.