NYC Investment Manager Steals Over $2.4 Million Through PPP Loans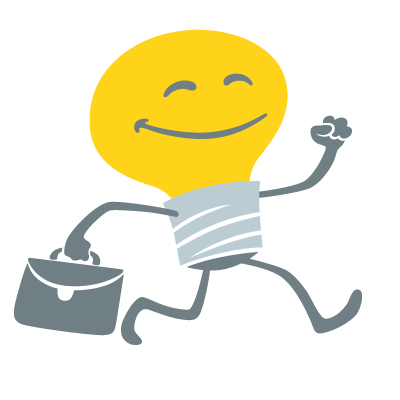 New York City investment manager, Gregory Blotnick, has been charged with embezzling more than $2.4 million from five different lenders through Payment Protection Program (PPP) loan applications.
According to the Manhattan district attorney's office, Blotnick was charged with multiple counts of second-degree grand larceny and second-degree criminal possession of stolen property, as well as one count of first-degree scheme to defraud.
The 33-year-old is being accused of repeatedly taking advantage of a system that was designed to help small businesses during the economic fallout from the Covid-19 pandemic. Over 3,000 small businesses ended up closing their doors due to their inability to raise funds through traditional means.
Blotnick applied for five different PPP loans between April 2020 and August that year, lying in his applications about the number of employees working at his two companies - Brattle Street Capital LLC and BSC Management LLC. According to his applications, money was meant to cover payroll costs, but instead, it ended up in his personal trading accounts. Blotnick ultimately lost the money in the market.
He applied for the first loan in April at Cross River Bank, asking for $491,100 to be used as payroll for Brattle Street Capital LLC's 25 employees. Blotnick wired half of the funds to one of his own Interactive Broker trading accounts. The other half was wired to an individual who used to be an investor at Blotnick's investment firm. Blotnick submitted the next set of applications for loans in May at TransPecos and Northeast Bank. He used the money in the same way - around $250.000 from each loan was moved to his personal accounts.
Blotnick continued the same pattern in June, applying for loans at the American Express National Bank for 45 employees and in August at Ponce Bank for 16 employees, ultimately pocketing over $2.4 million.
More from news
As people continue to feel the effects of the pandemic, many small business owners are struggling to keep their businesses afloat. The US Congress is considering House Bill 3807 to help small businesses with a $42 billion relief package. Erika Polmar, the Independent Restaurant Coalition executive director, said this bill would be a "lifeline" for around 2,700 independent restaurants in Oregon that applied for relief last year but never received it. House Bill 3807 now has to pass the US Senate, and we've yet to see how much relief small businesses will actually receive. If this bill passes, it will provide much-needed relief to small businesses across the country. As Polmar said: "The future of our industry, the 216,000 jobs that restaurants and bars provide Oregonians, are in jeopardy if we don't replenish this fund." If voted in, House Bill 3807 would help the Restaurant Revitalization Fund and support many other businesses impacted by the pandemic. With this bill, small business owners could apply for grants to cover expenses such as payroll, rent, and utilities, letting them avoid getting unfavorable loans to keep their business running. This would be a massive relief for many small businesses that have been struggling to stay open during the pandemic. And although many of them are busy again, they are now facing serious problems with inflation. "All of those costs have skyrocketed. So, what you may have seen happening in 2019 as a really great banner night is now barely making ends meet," said Polmar. Dwayne Thomas, the president of the Live Events Coalition, commented on the bill, saying: "We're just in debt up to the hilt trying to stay open and relevant as now we're going back to work. We're going back to work amid a worker shortage, amid all kinds of supply chain issues, and we're going back to work quite quickly." He also said that the $13 billion would be allocated to different businesses and divided into three rounds. The first round of relief will go to those who lost 80% or more of their income within the past two years.
According to the most recent data from the Bureau of Labor Statistics, February 2022 saw significant job growth.
By Vladana Donevski
·
March 10,2022
Despite some progress over the years, the gender gap persists in finance programs at top business schools.
By Julija A.
·
February 08,2022
---
Leave your comment
Your email address will not be published.