NYC Family Experience Store Camp Raises $10.5 Million in Equity-Only Funding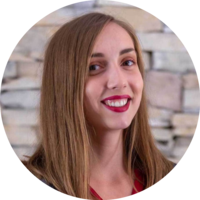 The NYC-based brick-and-mortar kids' clothes and toys retailer filed paperwork with the U.S. Securities and Exchange Commission (SEC) on Monday, reporting that it had raised $10.5 million in funding.
The company offered its equity-only stocks, aiming to gather $11 million but it came $500,000 short of it. Camp secured funds from 5 different investors, the SEC filing reveals, with the first investment made at the beginning of April.
Camp is a New York City retail concept store that offers goods and experiences for children. It opens its doors seven days a week to the general public and its members alike. Both can purchase toys and clothing but also partake in the many family activities organized by the store.
The family experience store provides fun and educational activities that range from dance and improv classes to arts and crafts and even kids yoga. A Camp membership card offers many perks, including access to two free activities a day, guest passes so that you can bring your friends along for the adventure, and complimentary refreshments.
The free date night drop-off is among the highly popular members-only benefits, as it allows parents to enjoy three hours of alone time, knowing that their little ones are well taken care of and amused at Camp.
With just one store on 5th Avenue at the moment, the brick-and-mortar retailer has announced it will open another one in Brooklyn soon without specifying the date or the exact location.
Who is behind this project?
Ben Kaufman is the founder and CEO of this camp-themed retail store that opened in December 2018. According to his Linkedin profile, he began working on the project in June last year.
Apart from his role at Camp, he also works at Buzzfeed as the Chief Marketing Officer.
He ventured into retail twice before founding the NYC-based shop. Back in 2005, Kaufman started his iPod accessories and batteries retail business called Mophie. He expanded his offer to smartphones before selling the company in 2016.
Kaufman's second, less successful venture was called Quirky. The company wanted to "make invention accessible" by bringing together a community of inventors, filtering out ideas, and helping to manufacture and launch the final product. He founded Quirky in 2009 and managed to raise more than $185 million in debt and equity funding before filing for bankruptcy in 2016.
Even though Kaufman didn't keep Quirky afloat, it's precisely thanks to this project that he was able to secure RRE as an investor in Camp.
RRE's Jim Robinson who represented the VC company in Series A funding of Quirky was listed as an investor in Camp in September 2018, as reported in an earlier SEC filing submitted by Ben Kaufman.
About the author
Ivana V.
Ivana is a staff writer at SmallBizGenius. Her interests during office hours include writing about small businesses, start-ups, and retail. When the weekend comes, you can find her hiking in nature, hanging off of a cliff or dancing salsa.
Leave your comment
Your email address will not be published.