Nordstrom Under Pressure Due to Supply Shortage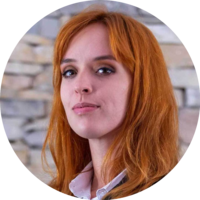 On November 23, Seattle-based luxury department store chain Nordstrom Inc. disclosed the figures showing a drastic plunge of shares brought on by a supply shortage.
The retail giant has seen its shares drop 23% in extended trading and its quarterly profit hard-hit by record-high labor costs.
Nordstrom Rack's off-price stores have experienced the most significant losses due to severe shortages of women's clothes and shoes.
While the competitors Macy's Inc. and Kohl's Corp have managed to bounce back to prepandemic sales levels and even exceed them, Nordstrom Rack sank 8% from 2019 levels, according to the company's Q3 net sales report.
On top of that, the company warns of product shortages due to shipping bottlenecks, closed factories in Asia, and a lack of raw materials that affects the whole industry.
The company's managers have acknowledged that Nordstorm hasn't responded to the new situation as aggressively and as quickly as it should have, mentioning not only supply-chain issues but internal politics as well.
"We have long benefited from a commitment to customer service, new and compelling merchandise, innovative brand partnerships, and interconnected digital and physical assets. However, we need to move faster to capitalize on these strengths and profitably grow our market share. We're taking action to improve performance at Nordstrom Rack, including optimizing inventory levels, better balancing price points, and increasing brand awareness. Work is also underway to improve merchandise margin across the Company and ensure we have the visibility and flexibility we need to serve our customers seamlessly, despite global supply chain challenges," said Erik Nordstrom, the company's CEO, in a press release. ​​
Nordstrom's digital sales have also gone deep under inventory plans, plunging 12% compared to the same period in 2020. Even though Nordstrom's eCommerce platform performed poorly in 2021, the company announced in October the hiring of 28,000 workers for the holiday season and incentives of up to $650.
About the author

Julija A.
Julia A. is a writer at SmallBizGenius.net. With experience in both finance and marketing industries, she enjoys staying up to date with the current economic affairs and writing opinion pieces on the state of small businesses in America. As an avid reader, she spends most of her time poring over history books, fantasy novels, and old classics. Tech, finance, and marketing are her passions, and she's a frequent contributor at various small business blogs.
More News
A report by PYMNTS published earlier this month states that customer policy abuse costs retailers nearly $90 billion annually.
By Julija A.
·
November 05,2021
According to data from the National Retail Federation, retail sales rose by 0.7% from August to September.
By Julija A.
·
October 20,2021
US retailers struggle to scrape up workers to fill more than 1.1 million vacancies in preparations for the upcoming holiday season.
By Julija A.
·
September 29,2021
---
Leave your comment
Your email address will not be published.