New York Restriction Lift Causes Retail Stocks To Spike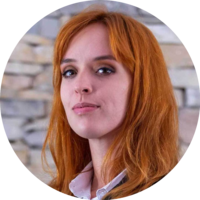 Florida and New York both announced plans to lift their remaining COVID-19 restrictions following the country- and state-wide drop in new cases and deaths. After that, New Jersey and Connecticut will start lifting the measures they currently have in place as well.
As CNBC reported, major retail stocks spiked on Monday following these announcements. Non-essential businesses that spent most of last year closed to curb the spread of the pandemic are now likely to get back to growing. The leisure, hospitality, and clothing industries are all amidst a re-hiring effort, and this reopening push will have a significant impact on the stock market.
Retail sales surged by 9.8% in March, as customers took advantage of their $1,400 stimulus checks. The clothing industry has seen some of the most significant gains, with consumers feverishly shopping for new attire to keep up with the numerous new trends popping up over the last year. Witnessing this renewed economic power in the consumer base, more and more investors are considering buying into the retail economy.
As a result, apparel retailer shares have all witnessed significant upticks: Dillard's, the department store chain, stocks gained 9.7% in value, Macy's share price rose by 8%, Nordstrom and Urban Outfitters hit 6%, while American Eagle and Kohl's closed up with a 5% jump. Gap share prices settled at $35.47 after a continuous rise. According to the data gathered by NPD Group, 47.5% of US consumers are planning to purchase clothing in the next 60 to 90 days.
Eventually, the number of small businesses may rise as well, once the economy recuperates enough for such opportunities, which will likely be followed by an increase in bank offers to create new checking accounts.
Hopefully, we will soon see a much tighter labor market and steady growth of hourly wages. On the downside, this might result in higher inflation rates. Whether this retail windfall will go one way or the other is something we'll see before long.
About the author

Julija A.
Julia A. is a writer at SmallBizGenius.net. With experience in both finance and marketing industries, she enjoys staying up to date with the current economic affairs and writing opinion pieces on the state of small businesses in America. As an avid reader, she spends most of her time poring over history books, fantasy novels, and old classics. Tech, finance, and marketing are her passions, and she's a frequent contributor at various small business blogs.
More News
Visitors are coming back to indoor malls, hopefully signalling that the worst days of the pandemic are behind us. A sample of 50 major malls across the US registered 86% more visits in March 2021 compared to the same month last year. Even though these numbers are still 24% lower than those from March 2019, mall owners are optimistic after this recent improvement.After the past year, people obviously could not wait to go out again. This return to the mall is another step in that direction, illustrating the customers' desire to enjoy social activities, dine, and go back home with their bags full. The government stimulus checks have helped mall shops stay afloat, so now they are ready to welcome vaccinated shoppers back to their favorite form of recreation.This is yet another sign that the vaccine rollout has made an enormous impact on the overall economy in the US. Even in February, Valentines' Day resulted in a big jump in sales. At this point, most restaurant owners and retailers expect this upward trend to continue over the summer.However, the improvements are not equally distributed across retail sectors. Shoppers are currently more focused on casual clothing and accessories, less so on formal and business attire. Even though some workers have returned to the office, most people are still working from home, reducing the need for business-appropriate clothing.Due to this uptick in shopping traffic, rent collection on mall space is also recuperating. Ami Ziff, director for national retail at real-estate firm Time Equities, is the owner of eight enclosed shopping malls and several outdoor ones. He said, "Our collection rates are above 90%, that's really good news."The first quarter of the year is usually crucial for the shopping-space owners, and while some retailers end up filing for bankruptcy protection, there are small businesses that have insured their assets for cases like this, allowing them to make rent.
By Nikolina Cveticanin
·
February 28,2022
Retail sales surged 9.8% in March as a fresh batch of stimulus checks fuels consumer spending. Other factors contributing to the economic recovery include the re-opening of businesses, better jobless claims, vaccination efforts, and warmer weather. According to the Commerce Department's report, the latest gains are being led by sporting goods, clothing, bars, and restaurants. The 9.8% spike even exceeded estimates by Dow Jones of a 6.1% gain. The $1,400 stimulus checks started making their way to American households in mid-March. As part of the Covid-19 recovery program, the federal government passed the $1.9 trillion American Rescue Plan Act, with $1,400 stimulus checks driving the rise in spending following extensive closures and lockdowns. People are once again thinking about getting order checks. The software firm Cortera reported that spending was up 14.5% in March compared to last year.Mark Zandi, a chief economist from Moody Analytics, had previously said that spending increased across most retail segments, with May expected to be another record-high month. Bank of America also showed a credit card spending spike in March with a 67% increase over a seven-day period that ended on April 3. Economic tides have improved with the consumer confidence index increasing to 109.7 in March, the most substantial monthly gain since April 2003. Consumers managed to increase spending and savings, with rates expected to be at least 20% in March. Some might already be thinking about opening a small business as retail sales soar by partnering with the best banks. Meanwhile, the Labor Department reported the lowest level of new jobless claims since the start of the Covid-19 pandemic, with 576,000 people filing for unemployment insurance. This appears to have reassured consumers, who in turn boosted sales. The brighter outlook may boost other sectors and drive up the number of people getting a business checking account. 
By Julija A.
·
April 16,2021
Deliveroo stocks rose on Wednesday, the first day after the initial public offering (IPO), retail investors had the opportunity to invest in the company's shares. On the same day, Deliveroo drivers were protesting, asking for fair living wages for their work.Deliveroo had an unsuccessful first day on the stock market. The IPO price dropped by 25% from the initial evaluation of $10.46 billion and $5.39 per share. However, the next day shares went up 2.1% to $3.95 as retail traders entering the market.Spreadex analyst Connor Campbell said: "Though Deliveroo has risen... on the first day of trading available to retail investors, it's too soon to tell whether this is a vote of confidence in the stock. The real test for the company is going to be the coming months."The unsuccessful stock market debut was followed up by protests, with thousands of Deliveroo riders gathering in London. According to the Independent Workers' Union of Great Britain (IWGB), the food delivery service is "the world's most protested app-based platform."Almost a dozen major investment funds have decided not to invest in Deliveroo because of concerns over the company's treatment of workers.A spokesperson for the company said: "This small self-appointed union does not represent the vast majority of riders who tell us they value the total flexibility they enjoy while working with Deliveroo alongside the ability to earn over £13 an hour." Deliveroo claims, according to an internal survey, that 88% of riders are happy with the company.The poor stock performance is also attributed to big-time investors like Aviva and Aberdeen Standard Life deciding to pass on the opportunity to invest in Deliveroo. The investors cited concerns about the gig economy working conditions and disproportional board voting rights that would favor the company's founder, Will Shu."One solution could be, for example, to offer part of the shares with more voting rights to those institutional investors interested in the business model of the British platform," said the CEO of Cirdan Capital, Antonio De Negri.Investors are still wary of how companies in the gig economy structure themselves, as workers are considered independent contractors without the benefits and legal protections employees will have.
By Dusan Vasic
·
February 28,2022
---
Leave your comment
Your email address will not be published.