A New Tax Rule To Impact Millions of Small Businesses in 2022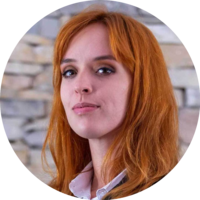 From January 1. 2022, all freelancers, independent contractors, and small business owners who sell various types of products and services will have to follow a new tax rule. As a part of this rule, the IRS will look into their digital payment service accounts, and they'll need to account for those earnings on their tax returns. All those who accept credit card payments through PayPal, Venmo, Cash App, Zelle, or some other third-party provider, will have to report the income to the IRS.
Up until this new rule was settled, it was up to business owners and freelancers to report all the income they made by selling goods and services to customers, but now this will be under the legislation of the IRS. So, if you receive a minimum of $600 over the year, your payment service will have to report all the transactions to the IRS.
Starting from January 2023, payment services should be sending 1099-K forms to all small businesses processing payments through them, informing them of the revenue they reported on their behalf to the IRS for 2022. If you're selling some products on eBay, Amazon, or Etsy, you can expect one of these forms next year. Payment services will add an extra form for payers to fill in during the payment process to help differentiate private transactions from purchases of goods and services.
According to the IRS's disclosure, the collected information will be used for new examination and collection approaches, as well as taxpayer education and outreach products and services.
In 2022, you can expect some additional questions from your payment service provider to ensure the new tax rule is being followed properly. Back in November, PayPal issued a press release saying: "You may notice that in the coming months we will ask you for your tax information, like a social security number or tax ID, if you haven't provided it to us already, in order to continue using your account to accept payments for the sale of goods and services transactions and to ensure there aren't any issues when these changes take effect in 2022. This helps us meet our obligations to the IRS and ensures that you will be able to continue using your account and access PayPal and Venmo features and services."
About the author

Julija A.
Julia A. is a writer at SmallBizGenius.net. With experience in both finance and marketing industries, she enjoys staying up to date with the current economic affairs and writing opinion pieces on the state of small businesses in America. As an avid reader, she spends most of her time poring over history books, fantasy novels, and old classics. Tech, finance, and marketing are her passions, and she's a frequent contributor at various small business blogs.
More News
It's a tradition started by American Express in 2010, right after the Great Recession, to support small businesses and motivate customers to shop with their locals.
By Julija A.
·
January 20,2022
As the US successfully overcomes many of the challenges brought on by the COVID-19 pandemic, it seems like the right time for entrepreneurs to launch their businesses.
By Julija A.
·
October 15,2021
Small businesses across the US are boosting wages in a bid to attract workers to fill an unprecedented number of open positions.
By Julija A.
·
October 15,2021
---
Leave your comment
Your email address will not be published.