New HRA Regulations to Benefit Small Business Owners and Employees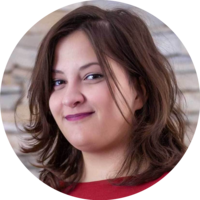 The United States Department of Labor (DOL), the Health and Human Services (HHS), and the Treasury Department have recently released the final regulations referring to the expansion of Health Reimbursement Accounts (HRA).
Two previously impermissible categories of HRAs have been established: the individual coverage health reimbursement accounts (ICHRA), and the Excepted Benefit HRA health reimbursement accounts. Small business owners and their employees are expected to find them particularly beneficial.
The 2013 notice from the IRS was more demanding for small businesses offering HRAs, and the recent formal revision offers a better solution. Business owners can now use health reimbursement arrangements as the main health benefit in a manner that complies with the Affordable Care Act (ACA). The recent rules and guidelines expand business owners' ability to offer HRA or ICHRA in conjunction with individual coverage.
Individual Coverage HRA
Funded exclusively by the employer, this type of coverage serves to reimburse employees for medical care expenses, individual market premiums included. Workers are provided tax-preferred funds to pay for health insurance coverage costs purchased in the individual market, subject to certain conditions.
The new rule adds that the employee must be enrolled in individual health coverage (or Medicare) instead of group health plan coverage. This does not include plans purchased outside the Marketplace Exchange such as vision, dental, or short-term limited-duration, that only cover some excepted benefit. The new plan can cover full-time, part-time, salaried, and hourly employees, but not ones who are already using a traditional group health plan.
ICHRA is also considered an offer of coverage under the ACA for employer mandate purposes. An employer is required to determine whether the individual Coverage HRA offers enough contributions for the Marketplace coverage to meet affordability demands. The employer must also verify that an employee and their family, have individual coverage.
Excepted Benefit HRA
This means that an employer can offer HRA as an "excepted benefit," an insured/self-insured plan not integral to a major medical health plan, but still meeting some requirements.
The Excepted Benefit can reimburse medical care expenses along with other excepted benefits, including HRA. As the HRA is neither integral to a health plan nor a health plan itself, it's considered an excepted benefit.
An employer must offer this type of HRA together with an option to enroll in a non-excepted group health plan. Still, a group or individual health plan is not a participation requirement—an important improvement in the final rule.
Health plan premiums such as Medicare and individual coverage cannot be reimbursed by this HRA. You can only use it to cover medical care expenses, premiums under an excepted benefit (e.g., vision, dental, or short-term limited duration insurance), or COBRA coverage. Finally, the annual HRA contribution limit is $1,800 (adjusted for the expected 2021 inflation).
The Departments and a number of federal agencies will issue additional requirements and guidelines regarding this rule. If an employer wants to implement either type of HRA under the final rule, it would be a good idea to seek qualified ERISA counsel.
This rule is effective for plan years starting January 1, 2020.
More from news
For two years, eCommerce sales in the US have been flourishing, as people stayed home to avoid crowded areas.
By Danica Jovic
·
March 24,2022
Let's talk about some small business trends that the COVID-19 outbreak spearheaded that will almost certainly continue in 2022.
By Julija A.
·
March 14,2022
The US government plans to allocate $10 billion to help small businesses in underserved communities and initiate a wider economic recovery from the pandemic.
By Julija A.
·
March 01,2022
---
Leave your comment
Your email address will not be published.