Nasa Invests $45 Million in U.S. Small Businesses for Space Tech Ambitions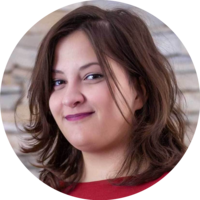 NASA has selected 363 proposals from research institutions and small businesses across 41 states as a part of NASA's plan to land astronauts on the Moon in five years' time.
Small Business Innovation Research (SBIR) and Small Business Technology Transfer (STTR) programs will support the selected small businesses in three phases. The investments are valued at over $45 million. Hopefully, the small businesses will help NASA establish a strong presence in the revamped space race, as part of the agency's larger Moon to Mars exploration approach.
Nearly a hundred of the selected companies have never received the NASA SBIR or STTR contracts before, and 20% are run by members of underrepresented demographics such as minorities and women.
The submitting organizations' experience, qualifications, and technical merits were considered in the selection process. Additional criteria included organizations' facilities, commercial potential, feasibility, and work plan effectiveness.
The primary goal is to take advantage of the overall small business technological and innovative potential across all states. NASA's SBIR and STTR programs will stimulate innovation in the private sector, and the participation of talented yet economically disadvantaged business owners.
Small businesses and research institutions have received a strong incentive to develop creative, efficient solutions that meet the growing needs of the federal government.
The selected companies will work with NASA towards advancing aeronautics, space technology, and human space exploration. The newly-developed technology will also find a number of applications on Earth, including:
Integrated perception and sensing subsystems can improve rover mobility on the Moon and other planetary objects. Autonomous tractors and off-road vehicles on Earth could also find this technology useful.
A laser-based mass spectrometer
This scientific instrument could search for life on other planets, as well as participate in habitat air monitoring and terrain mapping.
A light-weight, deployable solar panel
Leveraging the newest thin-film solar technology discoveries, this solar panel will enable safe, autonomous operations of unmanned aircraft systems. The compact storage cylinder, a significant advancement compared to previous rigid solar panels, will allow long-time operations in complex, challenging environments.
Quicker, higher-quality crater map generation
The new mapping technique will be superior to even the best manual identification efforts. This technology will facilitate NASA's observation of Mars, and the Moon's surface features.
Screening, testing, and validating of commercial, off-the-shelf hardware simulation
This technology could be used in high-performance computing systems, and assist in onboard electronics selection.
There are three phases to concluding NASA's SBIR and STTR programs:
Phase I
Programs will estimate the technical, scientific, and commercial merit and feasibility of the innovation in question. All 363 selected proposals are still in Phase I. SBIR Phase I contracts last for six months, and the STTR contracts last for 13 months, both with the maximum funding of $125,000.
Phase II
Only businesses with Phase I contracts can become eligible to submit a proposal for Phase II. This phase will deal with the development, demonstration, and delivery phase of the innovation. With the maximum funding of $750,000, contracts will last for 24 months.
Phase III
The final stage involves the commercialization of innovative products, services, and technologies, and is funded from sources other than SBIR and STTR. Phase III can result from either a Phase I or Phase II contract.
NASA's Silicon Valley-based Ames Research Center is managing the SBIR and STTR programs. STMD is behind the pioneering, cross-cutting technologies and capabilities the agency needs to make current and future missions a reality.
More from news
For two years, eCommerce sales in the US have been flourishing, as people stayed home to avoid crowded areas.
By Danica Jovic
·
March 24,2022
Let's talk about some small business trends that the COVID-19 outbreak spearheaded that will almost certainly continue in 2022.
By Julija A.
·
March 14,2022
The US government plans to allocate $10 billion to help small businesses in underserved communities and initiate a wider economic recovery from the pandemic.
By Julija A.
·
March 01,2022
---
Leave your comment
Your email address will not be published.