Nasa Invests $45 Million in U.S. Small Businesses for Space Tech Ambitions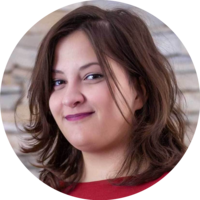 NASA has selected 363 proposals from research institutions and small businesses across 41 states as a part of NASA's plan to land astronauts on the Moon in five years' time.
Small Business Innovation Research (SBIR) and Small Business Technology Transfer (STTR) programs will support the selected small businesses in three phases. The investments are valued at over $45 million. Hopefully, the small businesses will help NASA establish a strong presence in the revamped space race, as part of the agency's larger Moon to Mars exploration approach.
Nearly a hundred of the selected companies have never received the NASA SBIR or STTR contracts before, and 20% are run by members of underrepresented demographics such as minorities and women.
The submitting organizations' experience, qualifications, and technical merits were considered in the selection process. Additional criteria included organizations' facilities, commercial potential, feasibility, and work plan effectiveness.
The primary goal is to take advantage of the overall small business technological and innovative potential across all states. NASA's SBIR and STTR programs will stimulate innovation in the private sector, and the participation of talented yet economically disadvantaged business owners.
Small businesses and research institutions have received a strong incentive to develop creative, efficient solutions that meet the growing needs of the federal government.
The selected companies will work with NASA towards advancing aeronautics, space technology, and human space exploration. The newly-developed technology will also find a number of applications on Earth, including:
Integrated perception and sensing subsystems can improve rover mobility on the Moon and other planetary objects. Autonomous tractors and off-road vehicles on Earth could also find this technology useful.
A laser-based mass spectrometer
This scientific instrument could search for life on other planets, as well as participate in habitat air monitoring and terrain mapping.
A light-weight, deployable solar panel
Leveraging the newest thin-film solar technology discoveries, this solar panel will enable safe, autonomous operations of unmanned aircraft systems. The compact storage cylinder, a significant advancement compared to previous rigid solar panels, will allow long-time operations in complex, challenging environments.
Quicker, higher-quality crater map generation
The new mapping technique will be superior to even the best manual identification efforts. This technology will facilitate NASA's observation of Mars, and the Moon's surface features.
Screening, testing, and validating of commercial, off-the-shelf hardware simulation
This technology could be used in high-performance computing systems, and assist in onboard electronics selection.
There are three phases to concluding NASA's SBIR and STTR programs:
Phase I
Programs will estimate the technical, scientific, and commercial merit and feasibility of the innovation in question. All 363 selected proposals are still in Phase I. SBIR Phase I contracts last for six months, and the STTR contracts last for 13 months, both with the maximum funding of $125,000.
Phase II
Only businesses with Phase I contracts can become eligible to submit a proposal for Phase II. This phase will deal with the development, demonstration, and delivery phase of the innovation. With the maximum funding of $750,000, contracts will last for 24 months.
Phase III
The final stage involves the commercialization of innovative products, services, and technologies, and is funded from sources other than SBIR and STTR. Phase III can result from either a Phase I or Phase II contract.
NASA's Silicon Valley-based Ames Research Center is managing the SBIR and STTR programs. STMD is behind the pioneering, cross-cutting technologies and capabilities the agency needs to make current and future missions a reality.
More News
The United States Department of Labor (DOL), the Health and Human Services (HHS), and the Treasury Department have recently released the final regulations referring to the expansion of Health Reimbursement Accounts (HRA). Two previously impermissible categories of HRAs have been established: the individual coverage health reimbursement accounts (ICHRA), and the Excepted Benefit HRA health reimbursement accounts. Small business owners and their employees are expected to find them particularly beneficial. The 2013 notice from the IRS was more demanding for small businesses offering HRAs, and the recent formal revision offers a better solution. Business owners can now use health reimbursement arrangements as the main health benefit in a manner that complies with the Affordable Care Act (ACA). The recent rules and guidelines expand business owners' ability to offer HRA or ICHRA in conjunction with individual coverage.Individual Coverage HRAFunded exclusively by the employer, this type of coverage serves to reimburse employees for medical care expenses, individual market premiums included. Workers are provided tax-preferred funds to pay for health insurance coverage costs purchased in the individual market, subject to certain conditions.The new rule adds that the employee must be enrolled in individual health coverage (or Medicare) instead of group health plan coverage. This does not include plans purchased outside the Marketplace Exchange such as vision, dental, or short-term limited-duration, that only cover some excepted benefit. The new plan can cover full-time, part-time, salaried, and hourly employees, but not ones who are already using a traditional group health plan.ICHRA is also considered an offer of coverage under the ACA for employer mandate purposes.  An employer is required to determine whether the individual Coverage HRA offers enough contributions for the Marketplace coverage to meet affordability demands. The employer must also verify that an employee and their family, have individual coverage.Excepted Benefit HRAThis means that an employer can offer HRA as an "excepted benefit," an insured/self-insured plan not integral to a major medical health plan, but still meeting some requirements. The Excepted Benefit can reimburse medical care expenses along with other excepted benefits, including HRA. As the HRA is neither integral to a health plan nor a health plan itself, it's considered an excepted benefit. An employer must offer this type of HRA together with an option to enroll in a non-excepted group health plan. Still, a group or individual health plan is not a participation requirement—an important improvement in the final rule. Health plan premiums such as Medicare and individual coverage cannot be reimbursed by this HRA. You can only use it to cover medical care expenses, premiums under an excepted benefit (e.g., vision, dental, or short-term limited duration insurance), or COBRA coverage. Finally, the annual HRA contribution limit is $1,800 (adjusted for the expected 2021 inflation).The Departments and a number of federal agencies will issue additional requirements and guidelines regarding this rule. If an employer wants to implement either type of HRA under the final rule, it would be a good idea to seek qualified ERISA counsel.This rule is effective for plan years starting January 1, 2020.
Approaching U.S. Congress, bipartisan investigation into tech giants such as Amazon, Google, and Facebook, small businesses all over the U.S. are lining up to put in a good word.One such company is Address America from Jackson, MS. This small business makes high-profile address signs for homes and businesses.Business was good for this Ridgeland-based company until the 2007 recession hit hard, and nearly cost them everything they had.  "Everything went south," recalls owner David Ashley. "We were just on the brink."The company was forced to relocate to a smaller office on Interstate 55 in Jackson. Things were looking bleak until the owners decided to give up on the idea of relying solely on their website, and joined Amazon. "When we shifted gears with Amazon, it took us from being on the brink of insolvency to getting where we are today," says Joshua Ashley, David's son.The millions of users browsing through Amazon provided a new world of opportunity to Address America, one that was previously out of reach. "With our own website, we can do a lot, but we're only as good as how many people find us," says Joshua. "Amazon has a great deal of reach and a great deal of customer trust, and by following Amazon's metrics for sellers, we're able to partner with them to gain that customer trust."According to the Ashleys, this window of opportunity made their business what it is today. Over the past six years, their sales have increased by 800% and are continuing to grow steadily. This spectacular success wouldn't have been possible without Amazon's coverture. An employee of Amazon's corporate office in Seattle, Andrea Ruge, offered her take on Amazon's influence on small businesses. Supposedly, SMBs now account for over 50% of the items sold on Amazon and are an integral part of the company's DNA. "We looked at what states had the fastest-growing small- and medium-size businesses on Amazon," she says. "What we looked at were sales year-over-year and the percentage growth of overall sales. Mississippi's small- and medium-size businesses topped that list."Access to millions of users and the strict guidelines businesses must follow to be allowed to work with Amazon are doing many people a lot of good. Amazon demands superior customer service and even helps with shipping. Even though small businesses don't get these services for free, the whole thing pays off in the end."Here at Address America, they're doing 'Merchant-Fulfilled Prime,' which means they're still sending their packages out and getting them to customers in two days, but they're doing it here in-house," explains Ruge. That's why you see "Ships and Sold by Address America" on Amazon's website."Some smaller businesses can't do that on their own, so it's easier for them to send a bulk shipment of products over to Amazon, and then we handle it from there," claims Andrea Ruge.The idea that Amazon holds a monopoly over the tech world is somewhat grounded in reality as 55% of Americans begin their product searches there. For this reason and many others, Congress is launching an investigation into whether Amazon, Google, and Facebook are guilty of "anti-competitive conduct." The committee will question Amazon's inner-workings and the way the eCommerce powerhouse affects the U.S. market. The goal is to assess "whether existing antitrust laws, competition policies and current enforcement levels are adequate to address these issues."
By Andrea
·
March 01,2022
The Better Business Bureau (BBB) scam tracker is currently reporting 200 phishing scams all across Texas, with financial losses ranging from $35 to $3,000. This is a standard phishing scam that is targeting small businesses and appears in the form of links or attachments in an email. Once you click on them, malware is automatically downloaded to your computer, and scammers can access your personal data and steal your credit card information. The scam is disguised as a request for proposal (RFP) attachment to attract the attention of local entrepreneurs, who know RFPs are a good way to win new contracts and establish connections with clients. There seem to be two versions of this scam. In one, an email with an official-looking PDF file is sent, and when a person clicks on the PDF, malware is downloaded to their computer. In another version, a link in the email takes you to a form that asks you to fill in your personal banking information, claiming that you need to provide payment details. More than 98% of businesses across the state are small businesses, and BBB is issuing a state-wide warning to owners not to open any emails from sources they don't trust.  The BBB office in Texas has also provided a list of tips that companies can use to protect themselves from phishing scams: Visit the company's website. Most scammers claim they belong to a government agency to invoke a sense of trust. This can easily be checked by visiting the agency's website and seeing whether they posted any RFPs online. You should also call them to check whether they sent emails to small business owners. Call the contact provided in the email. If no one answers the phone or people refuse to speak to you, then you can be certain that they're trying to scam you. Be wary of generic emails. Since scammers usually try to cast a wide net, any lack of personal details and generic-looking RFP forms could potentially indicate shady dealings. Never open attachments. If you have any doubts, it's better to be safe than sorry. Unless you're receiving an email from a completely trusted source, don't click on any attachments. Another good idea is to check whether the files have a .exe extension. These types of files are often disguised as PDFs. Don't trust logos. Even official-looking logos can potentially be fake. The same goes for email addresses and other contact information. If you have taken the necessary precautions and noticed a scam, report it. This way, you'll help the authorities fight fraud and potentially help save small businesses such as yours from getting swindled.
By Julija A.
·
June 20,2019
---
Leave your comment
Your email address will not be published.