NASA Boosts Small Research Companies With $45-Million Investment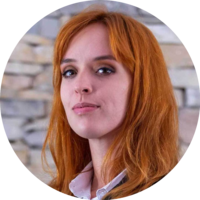 On Thursday, NASA announced it would be investing more than $45 million into 365 US-based small businesses through its Small Business Innovation Research (SBIR) and Small Business Technology Transfer Research (STTR) programs.
NASA's SBIR program encourages small businesses to engage in R&D for new technology that can be commercialized. Small businesses that meet the R&D requirements will be developing products in the fields of cybersecurity, computing, satellite communication networks, and so on.
The Space Technology Mission Directorate's associate administrator, Jim Reuter, said: "At NASA, we recognize that small businesses are facing unprecedented challenges due to the pandemic."
NASA awarded the initial round of funding in 2021 to 289 companies and 47 research centers. Phase I of SBIR is reserved for small businesses and lasts for six months, while Phase I of STTR will go on for thirteen months, and it's aimed at small companies partnering with a research institution. After the first phase, businesses can reapply with their proposals for additional funding opportunities at NASA.
The companies selected based on their technical and commercial potential all operate in the field of human and spacefaring innovation. Many of these organizations are minority- or veteran-owned businesses, minority-serving institutions, and other types of underrepresented research establishments.
Some of the awardees, such as Syrnatec Inc., focus on "enabling the next generation of efficient high-power green technology in space and on Earth." Another one, Innoveering, is working on "developing a wind sensor to enable a flight path control system for high-altitude scientific balloon operations." The companies are a welcome addition to NASA's R&D program, and some of them are bound to make a long-lasting impact on our future.
"We are excited to have a large cohort of new small businesses join the NASA family via the SBIR/STTR program," Reuters concluded.
About the author

Julija A.
Julia A. is a writer at SmallBizGenius.net. With experience in both finance and marketing industries, she enjoys staying up to date with the current economic affairs and writing opinion pieces on the state of small businesses in America. As an avid reader, she spends most of her time poring over history books, fantasy novels, and old classics. Tech, finance, and marketing are her passions, and she's a frequent contributor at various small business blogs.
More from news
For two years, eCommerce sales in the US have been flourishing, as people stayed home to avoid crowded areas.
By Danica Jovic
·
March 24,2022
Let's talk about some small business trends that the COVID-19 outbreak spearheaded that will almost certainly continue in 2022.
By Julija A.
·
March 14,2022
The US government plans to allocate $10 billion to help small businesses in underserved communities and initiate a wider economic recovery from the pandemic.
By Julija A.
·
March 01,2022
---
Leave your comment
Your email address will not be published.