Multiverse Raises $130M in a Series C Investment Round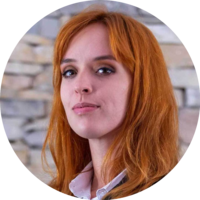 Tech-focused apprenticeship startup Multiverse has closed another $130 million in funding, following the $44 million it raised earlier this year.
The leading backers in a Series C investment round were D1 Capital Partners and BOND, while others, if present, weren't disclosed. Other investors that supported Multiverse in previous rounds include General Catalyst, GV, Audacious Ventures, Latitude, SemperVirens, Index Ventures, and Lightspeed Venture Partners.
The apprenticeship provider has revealed that its total valuation has risen to $875 million and that it grew fourfold in 2020, with some 5,000 tech, leadership, and digital apprentices on board.
"We believe Multiverse is expanding access to wage-growth and social mobility for employees from a broad range of backgrounds while creating substantial value for employers. We are excited to invest and help Multiverse scale its model globally," said Jeremy Goldstein of D1 Capital Partners in a statement.
Multiverse plans to use the newly acquired funds to drive growth in the UK and the US markets and launch additional programs and qualifications. With more than 300 customers - some of the most prominent ones being Google, Generation USA, Facebook, NHS, and MixPanel - Multiverse is able to offer high-quality apprenticeship roles that range from those in data science to administrative and operational positions.
Multiverse has seen an opportunity in a post-COVID labor market and hard-hit economy in which consumer habits have gone upside-down, and the way job seekers look for employment has changed drastically. Jobs that can be performed remotely have gained popularity, and Multiverse has stepped in to cover the market demands. The company offers an alternative to conventional learning institutions to young talents. Another group that could benefit from Multiverse training courses might be those looking to reskill. Multiverse says that 95% of its apprentices landed a job in their field in as little as 90 days.
About the author

Julija A.
Julia A. is a writer at SmallBizGenius.net. With experience in both finance and marketing industries, she enjoys staying up to date with the current economic affairs and writing opinion pieces on the state of small businesses in America. As an avid reader, she spends most of her time poring over history books, fantasy novels, and old classics. Tech, finance, and marketing are her passions, and she's a frequent contributor at various small business blogs.
More News
These unprecedented times paved the way for a start-up boom in some states, reversing a decades-long decline in new businesses.
By Julija A.
·
September 24,2021
SoftBank Ventures Asia and Demi Lovato led the funding round on September 22 that helped proptech startup June Homes raise $50 million and emerge from stealth mode.
By Julija A.
·
September 24,2021
Silicon Valley startup, Gatik, secured $85 million in its latest funding round. The investment cycle was led by Koch Industries, and this cash infusion will play a vital role in the startup's expansion. The money will go towards expanding its operations, hiring new staff, and increasing its truck fleet. Since its founding in 2017, Gatik has raised $114.5 million. The startup already has well-developed robotic truck operations for hauling consumer goods and groceries for Walmart in Arkansas and Louisiana and Loblaw supermarkets in Toronto. The company suggested that it will be spreading its network to include Texas. Gautam Narang, CEO and co-founder of Gatik, says that the new financing enables better scaling for the company: "The way we look at the business, the technology, the companies we work with, we have all the key components in place." The funding will be giving this company "a runway of at least two and a half, three years," Narang added. Gatik's revenue is also on the rise, so it seems like there is no pressure on the team to pursue any alternative investment sources, bigger rounds, or to go public. "We have meaningful revenue coming in. Last year we did revenue in the millions, and this year, we are projecting to increase that by 400% year over year," Narang disclosed. Koch Disruptive Technologies - the venture branch of Koch Industries - was accompanied in the funding round by existing investors, such as Innovation Endeavors, FM Capital, Dynamo Ventures, and Intact Ventures. Trucking and delivery services, one of the fastest-developing areas of the autonomous driving industry, are on track to generate their highest revenue in the next couple of years. Gatik's delivery method relies on repetitive routes, and minimizing variables allows for its success. Other companies, such as TuSimple, that focus on longer routes, still have ways to go in terms of testing and further improvement. Since the company has already made some of its trucks in Arkansas fully driverless, Gatik plans to expand its fleet five times by 2023. "These are not one-off demos or one-time runs. We are doing these runs repeatedly on public roads," Narang said. "On the technology front, we are at a point where we have validated the technology in one market, and now the focus is to scale from here."
By Danica Jovic
·
September 03,2021
---
Leave your comment
Your email address will not be published.