Mortgage Rates Soar As Demand Dives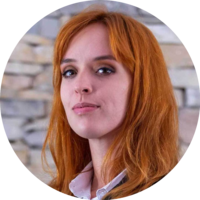 Mortgage rates are steadily climbing for a sixth consecutive week, prompting buyers to steer clear of the market.
The latest data shows an increase to 2.98% for a 30-year fixed-rate mortgage offer. According to the Mortgage Bankers Association, the demand for mortgages fell, with total application volume decreasing by 5.1% the same week.
Joel Kan, MBA's associate vice president of economic and industry forecasting, stated that the rates had been climbing ever since hitting the survey's lowest point in December last year.
Last week, the rates reached their highest level since November 2020, according to MBA's weekly survey, which the organization started more than 30 years ago.
When comparing these figures to the ones from last year, the rates are still 0.79% lower than in February 2020. Mortgage refinancing experienced a 5% drop in the past week but is 51% higher than it was the year before.
Mortgage applications to purchase a home fell 6% in the past week, following the trend over the past six weeks. Yearly, it is still 17% higher than the total mortgage applications for purchasing a home the previous year.
However, while the spike heavily influences refinancing mortgage rates, the overall surge in mortgage interest is attributed to a record low inventory of homes available. The total number of homes available for sale is lower by nearly 43% compared to the year before. The most significant shortage is in the availability of lower-end homes, impacted heavily by the seller's overall unwillingness to go through the trouble of putting their home on the market due to the coronavirus pandemic.
As such, homes available on the market are not only scarce but also cost more. The average loan size for purchasing a home hit $412,200, another survey high. This is the result of both the inaccessibility of lower-end homes and a shift in the way people buy houses. A new survey by the National Association of Home Builders suggests that over 40% of buyers were outbid for their desired property.
Joel Kan also stated that "purchase applications cooled the first week of February, but homebuyers are still very active." In other words, despite the rising rates, homes are now sold ten days faster on average.
About the author

Julija A.
Julia A. is a writer at SmallBizGenius.net. With experience in both finance and marketing industries, she enjoys staying up to date with the current economic affairs and writing opinion pieces on the state of small businesses in America. As an avid reader, she spends most of her time poring over history books, fantasy novels, and old classics. Tech, finance, and marketing are her passions, and she's a frequent contributor at various small business blogs.
More from news
As people continue to feel the effects of the pandemic, many small business owners are struggling to keep their businesses afloat. The US Congress is considering House Bill 3807 to help small businesses with a $42 billion relief package. Erika Polmar, the Independent Restaurant Coalition executive director, said this bill would be a "lifeline" for around 2,700 independent restaurants in Oregon that applied for relief last year but never received it. House Bill 3807 now has to pass the US Senate, and we've yet to see how much relief small businesses will actually receive. If this bill passes, it will provide much-needed relief to small businesses across the country. As Polmar said: "The future of our industry, the 216,000 jobs that restaurants and bars provide Oregonians, are in jeopardy if we don't replenish this fund." If voted in, House Bill 3807 would help the Restaurant Revitalization Fund and support many other businesses impacted by the pandemic. With this bill, small business owners could apply for grants to cover expenses such as payroll, rent, and utilities, letting them avoid getting unfavorable loans to keep their business running. This would be a massive relief for many small businesses that have been struggling to stay open during the pandemic. And although many of them are busy again, they are now facing serious problems with inflation. "All of those costs have skyrocketed. So, what you may have seen happening in 2019 as a really great banner night is now barely making ends meet," said Polmar. Dwayne Thomas, the president of the Live Events Coalition, commented on the bill, saying: "We're just in debt up to the hilt trying to stay open and relevant as now we're going back to work. We're going back to work amid a worker shortage, amid all kinds of supply chain issues, and we're going back to work quite quickly." He also said that the $13 billion would be allocated to different businesses and divided into three rounds. The first round of relief will go to those who lost 80% or more of their income within the past two years.
According to the most recent data from the Bureau of Labor Statistics, February 2022 saw significant job growth.
By Vladana Donevski
·
March 10,2022
Despite some progress over the years, the gender gap persists in finance programs at top business schools.
By Julija A.
·
February 08,2022
---
Leave your comment
Your email address will not be published.