Mortgage Rates Hit New Record Low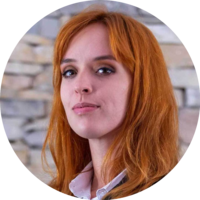 The new year has started with a bang, and we're not just talking about fireworks. This financial explosion has affected mortgage rates, which have plummeted to an all-time low just days into 2021.
In a report published by Freddie Mac, the mortgage enterprise revealed that mortgage rates are continuing to drop steadily. An all-time low was reached just as the new year dawned, resulting in tectonic shifts in housing purchases across the United States.
Currently, the 30-year fixed-rate mortgage stands at 2.65%, a whole percentage point down from last year. The 15-year FRM is down to 2.16%, while the five-year ARM is sitting at 2.75% at the time of writing. The latter has seen the smallest drop of the bunch thanks to spikes in late November, but it continues to trend downwards.
According to Freddie Mac's data, the 30-year FRM experienced nine significant drops during 2020 alone, mostly thanks to the Federal Reserve bond-buying program. This led to an influx of $1 trillion into the mortgage market, with even more to come this year.
This precarious situation has created a double-edged sword of sorts. On one hand, there's a significant increase to demand as housing is becoming more affordable. At the same time, prices are steadily rising for the same reasons, offsetting the lower-than-ever rates. The experts from Freddie Mac predict this accelerated purchasing will lead to housing becoming much less affordable for potential buyers during this year alone.
In a recent interview, Danielle Hale from Realtor.com further explained what's actually going on with housing in America. Hale stated that, on average, listing prices in December 2020 were up 13.4% compared to the same period a year ago. Meanwhile, there were fewer than 700,000 homes for sale, which is another all-time low for housing in the US. She believes the current record low mortgage rates won't stay so low for so long. "The future outlook for mortgage rates is likely higher thanks to a changing landscape in Washington," Hale said.
This sentiment is shared by other analysts, too. Current forecasts for 2021 put the average 30-year mortgage at 2.7%, which is still below the previous annual average of 3.1%.
About the author

Julija A.
Julia A. is a writer at SmallBizGenius.net. With experience in both finance and marketing industries, she enjoys staying up to date with the current economic affairs and writing opinion pieces on the state of small businesses in America. As an avid reader, she spends most of her time poring over history books, fantasy novels, and old classics. Tech, finance, and marketing are her passions, and she's a frequent contributor at various small business blogs.
More News
After many delays and too much fuss, your second stimulus check is on the way. Probably. But how much will you get, and are there any catch-22 scenarios that will accompany it? Let's bust some myths. First of all, the value of these checks could be seeing a significant bump. The stimulus package that President Donald Trump signed originally included a $600-per-person check. The president tweeted that the amount should be $2,000 per person, and the House of Representatives quickly passed a bill that increased the payment to $2,000 for each American. This is not a done deal, however. It is now up to the Senate to consider this proposition. When and whether that will happen is uncertain. The stimulus bill that Trump signed included support for local businesses, but some legislators said it would not help small companies enough to keep them afloat. On the other hand, a significant majority of the Americans who received the first stimulus check - 80% of them - said they spent it on food, and nearly the same number said they used it to pay bills. It's evident that the average American will find a good use for the monetary boost, while businesses need a more meaningful support program. Not everyone will receive the second stimulus check at the same time. In April, payments started arriving three weeks after the deal was complete, so that's the likely scenario for the second wave. The IRS notes that the second stimulus might lead to delays in the 2020 tax season, especially since the first round of checks made for significant delays. The holiday season can lead to even more delays. To ensure you'll receive your funds, make sure your bank information is on file with the IRS so you can receive a quick direct deposit instead of waiting for a letter with a paper check inside. The stimulus controversy is playing out against widespread concerns. Many Americans worry that they'll face additional taxes for this monetary support or that they won't be eligible if they aren't required to file tax returns. There's good news on both fronts. If you don't ordinarily file a tax return, you don't have to file one to receive the stimulus payment. The stimulus also won't see any taxation, since the IRS doesn't count these payments as income. Landlords cannot take your stimulus payment, and neither can nursing homes. What you do with the money is up to you. We'll continue to track this developing story and notify you if and when the Senate passes the legislation. 
By Julija A.
·
January 28,2021
Telecommunications giant Vodafone became the latest in a string of companies to ditch Facebook's cryptocurrency project, Libra. A Vodafone spokesperson said in a statement that the company was leaving the project in order to focus its resources on M-Pesa, a mobile money platform with a presence across a number of African countries. "We have said from the outset that Vodafone's desire is to make a genuine contribution to extending financial inclusion," the Vodafone spokesperson explained. "We remain fully committed to that goal. At the moment, we believe we can most effectively bring affordable financial services to the world's poor by focusing on M-Pesa."Vodafone joins payments giants Mastercard and Visa that withdrew from Libra last October following heavy scrutiny of Facebook's embattled digital currency from American regulators and politicians.The bulk of the criticism centers on concerns over Libra's regulatory uncertainty and the apparent risks it poses to the financial system. PayPal, eBay, Stripe, Mercado Pago, and Booking Holdings have also pulled out of the scheme, dealing a huge blow to Facebook's vision of a global currency. But despite losing eight of its founding members, the Libra Association is projecting a positive outlook for the year ahead. "The Association is continuing the work to achieve a safe, transparent, and consumer-friendly implementation of the Libra payment system," said the association's head of policy and communications, Dante Disparte.
By Ivana V.
·
December 15,2020
Apple card users will now be able to purchase the newest iPhone models with zero-interest over a 24 month period.This Wednesday, Apple announced a new financial feature for iPhone users. In the next several months, Apple users will be able to purchase new iPhone models with zero percent interest for up to two years. Apple Card cardholders will be able to buy Apple products while avoiding traditional fees associated with credit card purchases. Moreover, the newest offer promises a 3% cashback after each iPhone purchase.This could be a starting point for a new "Apple Prime" subscription model. This model would be designed on the same principles as Amazon Prime, providing fast and free shipping."Apple Prime" would integrate a variety of existing Apple tools and features, such as Apple Music, iCloud, Apple TV+, Apple News+, and Apple Arcade in one subscription model. Apple hardware subscriptions would allow users to bundle additional Apple services such as AppleCare when purchasing Apple hardware.This comes as no surprise since Apple already provides a variety of cost-effective options. The company has already started with promotional plans for upgraded packages. For example, the existing student Music Plan now comes with Apple Music and Apple Plus features, while the monthly price stays at $5.Apple trade-ins, one of the company's promotions which has been on the table for a while now, allows users to buy the newest model of the iPhone for a much lower price. At the official promotion of the new iPhone 11, in September 2019, Apple announced a cost-effective solution for users who already have the latest version of the iPhone. Apple emphasized that the iPhone 11 could be purchased for only $399 instead of $699 if an iPhone 8 was traded in for it. On a monthly level, the costs of purchasing would be only $17. Trading in an iPhone X for iPhone 11 Pro would bring the monthly payment down to $25.
By Milja
·
January 19,2021
---
Leave your comment
Your email address will not be published.