Mortgage Rates Drop For Second Week in a Row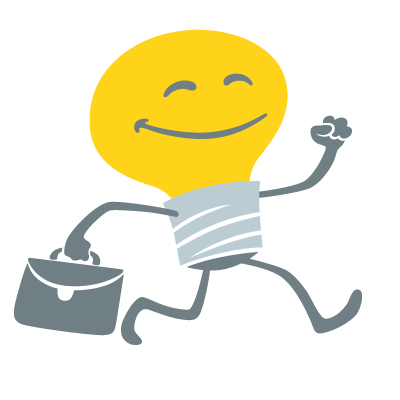 Mortgage rates fell for a second straight week amid broader signs of an economic recovery. The benchmark's 30-year home-loan rate dropped to 3.04% last week, down nine basis points from the week before. These are the first declines in rates in over two months.
In recent years, mortgage rates have been at historically low levels. However, they were pushed higher by an increase in demand and a low supply of homes on the market. This trend was fuelled by the Covid-19 pandemic, which led to an increase in the number of people unwilling to sell properties in these unprecedented times. This situation caused the prices of the available properties to skyrocket, leading to bidding wars and people having to spend more than they originally planned.
Real estate agents have had their hands full with these bidding wars. However, finding new real estate leads is getting easier, and establishing a proper relationship with customers instead of blindly running around trying to make a sale is possible thanks to the number of new home listings, which is steadily going up.
"This won't solve the inventory crunch overnight, but it's a big step in the right direction, and one we're likely to see more of in the weeks ahead as we approach the best time of the year to sell a home," said chief economist at Realtor.com, Danielle Hale.
The drop in rates comes amid other economic improvements, including better jobless claims as well as better manufacturing and sales numbers. As the pace of vaccinations continues to accelerate, restrictions are being lifted, and many states are opening up. The economy is steadily getting back on track, with more Americans willing to return to their daily activities and increase their spending.
More from news
As people continue to feel the effects of the pandemic, many small business owners are struggling to keep their businesses afloat. The US Congress is considering House Bill 3807 to help small businesses with a $42 billion relief package. Erika Polmar, the Independent Restaurant Coalition executive director, said this bill would be a "lifeline" for around 2,700 independent restaurants in Oregon that applied for relief last year but never received it. House Bill 3807 now has to pass the US Senate, and we've yet to see how much relief small businesses will actually receive. If this bill passes, it will provide much-needed relief to small businesses across the country. As Polmar said: "The future of our industry, the 216,000 jobs that restaurants and bars provide Oregonians, are in jeopardy if we don't replenish this fund." If voted in, House Bill 3807 would help the Restaurant Revitalization Fund and support many other businesses impacted by the pandemic. With this bill, small business owners could apply for grants to cover expenses such as payroll, rent, and utilities, letting them avoid getting unfavorable loans to keep their business running. This would be a massive relief for many small businesses that have been struggling to stay open during the pandemic. And although many of them are busy again, they are now facing serious problems with inflation. "All of those costs have skyrocketed. So, what you may have seen happening in 2019 as a really great banner night is now barely making ends meet," said Polmar. Dwayne Thomas, the president of the Live Events Coalition, commented on the bill, saying: "We're just in debt up to the hilt trying to stay open and relevant as now we're going back to work. We're going back to work amid a worker shortage, amid all kinds of supply chain issues, and we're going back to work quite quickly." He also said that the $13 billion would be allocated to different businesses and divided into three rounds. The first round of relief will go to those who lost 80% or more of their income within the past two years.
According to the most recent data from the Bureau of Labor Statistics, February 2022 saw significant job growth.
By Vladana Donevski
·
March 10,2022
Despite some progress over the years, the gender gap persists in finance programs at top business schools.
By Julija A.
·
February 08,2022
---
Leave your comment
Your email address will not be published.