Mortgage Rates Decline - Good News for Homebuyers on the Fence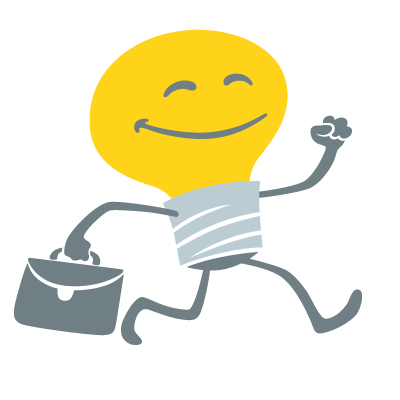 The downward direction mortgage rates are taking indicates this is the time to buy a home or start refinancing mortgages.
The downward direction mortgage rates are taking indicates this is the time to buy a home or start refinancing mortgages.
The average rate for the 30-year fixed-rate mortgage dropped to 3.231% last week, showing a 0.015% decline in a single day. This rate drop is the first since mid-March.
Mortgage rates already decreased in 2020, and many homeowners seized the opportunity to refinance existing loans or get new ones. Others have bought homes thanks to the more affordable rates. In January 2021, the rates reached a record low for a short time before they rose back in February. More companies are thinking of using real estate CRM software to battle these sudden changes.
As for the near future, experts predict a continued rise in mortgage rates. The ascent will not be drastic, though, nor will it happen quickly. Different factors such as the Covid-19 situation and economic relief packages could affect the rates. They should remain low through the first half of the year, with a slight rise in the second half.
Even with the expected rate increase, this is a good moment to buy a home or refinance loans. With the 30-year fixed mortgage rate decreasing, you would currently pay principal and interest approximately $434.00 for every $100,000 borrowed. Property management software might be of great help here as well.
The average 15-year mortgage rate is also dropping, hitting 2.473% last week. The principal and interest should be $665 for every $100,000 borrowed. On the other hand, the average 5/1 ARM rate was 2.893% on April 15, showing an increase of 0.025% compared to the day before.
Joel Kan, associate vice president at MBA, said that the refinance activity has decreased for nine of the past ten weeks. Total mortgage application volume decreased 3.7% last week.
More News
Coinbase made its debut on Nasdaq on Wednesday, closing the day with a market cap of around $62 billion. That makes it the seventh-largest new US listing, right behind Uber's market cap of $69.9 billion. The success of Coinbase signals a bright future for the crypto market. It's also worth noting that companies and individuals that rely on crypto mining are increasingly looking to remote desktop software. Coinbase is a start-up based in San Francisco that allows people to buy and sell cryptocurrencies. It's the first crypto start-up to go public on the US stock market, with proponents of digital currencies describing this moment as proof of the industry's strength. Coinbase started the day at $381 a share, which is significantly higher than the $250 reference price set by Nasdaq. It then shot up to $429 before dropping to a low of $310 and finally closing at $328.28. The listing offers a great avenue to invest in crypto for both young, tech-savvy investors who use tools like task management software as well as more traditional investors who had reservations about buying risky digital currencies. The success of this crypto exchange eclipsed giants like DoorDash, Kraft Foods, Palm, General Motors, and Visa. It even surpassed Goldman Sachs' $31 billion listings in 1999. If Coinbase's listing remained at $465, it would have surpassed Airbnb's $86.5 billion listings. It goes without saying that such companies must have a foolproof online legal service. If Coinbase's price of $328 per share endures, its market cap might increase to $83 billion. The company, which has 1700 employees and 56 million registered users, reported a net profit between $730 million and $800 million for the first three months of the year, bringing in $1.8 billion in revenue.
By Julija A.
·
April 21,2021
G20 finance officials are set to back a $650 billion boost to the IMF's emergency reserves along with a debt payment freeze as an attempt to help developing countries deal with the consequences of the COVID-19 pandemic. The virtual meeting was also marked by the US's initiative to agree on a minimum global corporation tax rate. G20 finance ministers and bank governors have concurred that they should reach an accord for a global minimum corporate tax rate by the middle of 2021. The Biden administration's global tax minimum received support from Germany, Japan, and France, which could speed up this monumental agreement. Aside from these countries, the European Commission also supported the proposal, which would finally see IT corporations contributing their honest share. "I'm in high spirits that with this corporate taxation initiative, we'll manage to put an end to the worldwide race to the bottom in taxation," said Olaf Scholz, Germany's minister of finance. The tax rate is also to be negotiated among a group of around 140 countries to reach an agreement which is meant to  disincentivize multinational companies from relocating their profits to tax havens. The IMF's positive forecast of 6% global growth was reflected by many countries' economies rebounding from the effects of COVID-19. However, experts warn that the pandemic is jeopardizing current efforts to deal with poverty. "We have no way to get through without pulling together," said Kristalina Georgieva, IMF Managing Director, reiterating that richer countries need to help less fortunate countries with vaccination efforts. According to economists and experts, expanding the IMF's emergency reserves should help with liquidity for all member countries without adding to existing debts for countries at risk of a debt crisis. Some of the other issues addressed at the meeting related to protectionism in world trade and efforts to deal with climate change.
By Dusan Vasic
·
February 28,2022
After getting stuck in the Suez Canal on Tuesday and holding up approximately $9 billion in goods per day, the cargo ship Ever Given has finally been partially refloated. This will soon allow the 367 ships stranded by the blockage to continue on their journeys. The Ever Given, a 1,400-foot long ship, got jammed diagonally across the Suez Canal on Tuesday, reportedly due to a strong windstorm that caused low visibility. Efforts to move the gigantic ship began soon after, with a total of 14 tugboats working on getting it afloat. After these efforts appeared unsuccessful, the Egyptian government proposed offloading some of the ship's 18,300 containers, which would have added a couple of weeks to the process. "If it goes more than five days, then we start to see our schedule back up. I'm sure other ships are on a much tighter schedule than we were... It's going to affect shipping schedules all around the world," Joe Reynolds, chief engineer at Maersk Ohio, told the BBC in an interview on Saturday. Luckily, even though efforts to move the ship had seemed futile for several days, Inchcape, a maritime service provider, has reported today that the ship has been successfully re-floated and is secured at the moment. The Suez Canal Authority said the efforts have successfully moved the ship 334 feet away from the shore and toward the middle of the waterway. The overall damage is yet to be definitively calculated. However, it's estimated that each day is costing more than $9 billion due to goods being stuck in containers in the canal, which amounts to approximately $400 million an hour. An investigation into how the incident happened is also underway. Some preliminary results suggest that faulty equipment or human error could be to blame, instead of a windstorm, as was first thought. With about 12% of global trade heading through the Suez Canal, representing the shortest sea link between Asia and Europe, the stranded ship has caused a catastrophic blockage in maritime transport. With the canal blocked, the only alternative route for 367 ships currently waiting for the canal to open is going around the Cape of Good Hope, which would add an additional two weeks to the journey and increase the cost of both fuel and time for such a trip. However, the Ever Given's sister ship, the Ever Greet, was one of the first ships to reroute. The jam may yet force ships to change their route to travel around Africa, which not only makes the journey significantly longer and costlier, but also increases ships' exposure to potential pirate attacks. While many say that the pirate threat along the coast of Somalia has been blown out of proportion and is now under control, it's still a route many would prefer not to take. Of course, while almost everyone will welcome the canal's reopening, the stranded ship has already become an internet sensation, with games and memes exploding on social media networks. It's safe to say that solving this blockage, especially with the disruption brought on by COVID-19 restrictions and the rise in shipping rates for oil product tankers, is of paramount importance for returning global supply chains to something approaching normal.
By Julija A.
·
March 29,2021
---
Leave your comment
Your email address will not be published.