Microsoft Opens its First Retail Store in Europe, Bringing the Microsoft Experience to London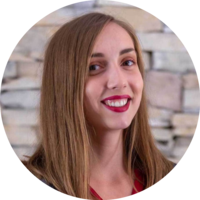 Microsoft's London retail store opens its doors to the public for the first time today. The 22,000 square feet space, which is located in Oxford Circus - the heart of Europe's busiest shopping district, displays everything Microsoft has to offer.
As of today, visitors will be able to try out the latest tech the company boasts, including the McLaren Senna racing car customized for an Xbox game, HoloLens VR headset, and Surface Pro laptops. Visitors will also have the opportunity to immerse themselves in the Microsoft experience by in the gaming center or the community education center.
After New York and Sydney, the London store is the third flagship store in the world and the only retail outpost in Europe. Even though Microsoft has more than 80 brick-and-mortar selling points globally, the company put a lot of effort into creating a unique experience for shoppers at this particular location.
Over two years in the making, Microsoft managed to showcase architectural features of the 1920s historic building that houses the store, such as leaded windows and ceilings, while transforming its interior into a modern tech hub.
"As soon as we knew what we had in terms of the history of the building, there was never any doubt that we wanted to retain and restore that," explains Simon Francis, Microsoft's director of real estate, in an interview with The Verge.
Apart from generating sales, the tech giant hopes to bring customers closer to its brand and create a unique atmosphere for shoppers and visitors in this metropolitan city.
"It's a destination for experiences, to see the very best of Microsoft in all its facets, not just about device sales," Microsoft's Chief Executive for the UK, Cindy Rose, said to The Guardian.
The first floor houses giant 4K video walls playing Minecraft and a fitted model of a McLaren Senna that visitors can take for a test drive on Xbox.
One floor higher is the home of the Xbox gaming center, equipped with 15 consoles, Xbox-themed gaming chairs, and Turtle Beach headsets for a deeply engaging gaming experience. On this floor, students and teachers can come to the workspace area and learn about the Minecraft: Education Edition game.
The third and final floor is a designated business area with meeting rooms and event spaces where new services and hardware will be presented to business customers.
When it comes to hardware, the interested public has the chance to try out some of the finest tech the company has produced recently, like the 28-inch Surface Studio and Surface Pro 6.
"The Surface hardware that you see all throughout the store, that's going to be a big, big seller," Microsoft CMO, Chris Capossela said to CNBC. "There's no doubt that a physical store is actually very good for choosing physical products and that's part of why we're here."
The Microsoft brick-and-mortar location opens one block away from Apple's Regent Street store, which has been operating for fifteen years.
About the author
Ivana V.
Ivana is a staff writer at SmallBizGenius. Her interests during office hours include writing about small businesses, start-ups, and retail. When the weekend comes, you can find her hiking in nature, hanging off of a cliff or dancing salsa.
More from news
The Spanish fashion retailer, Mango, announced its plans to open 30 new stores in the United States by the end of 2024. This is just a part of the retailer's global expansion, as there are also plans to open new stores in Europe and India. Although it had a lot of success in online sales during the pandemic, the company still believes that the brick-and-mortar experience is key to its growth. The retailer currently has only six locations in the US and plans to start its expansion on Fifth Avenue in New York. The 2,100-square-foot flagship store is set to open in May. Besides this, the company targets Florida and has plans to open stores in Miami, Jacksonville, Orlando, and Boca Raton. This expansion will be followed by Texas, Nevada, Arizona, and California. According to the company, the United States is currently a top-ten market, and the goal is to make it a top-five market. Last year, Mango had 2,447 stores worldwide, an increase of around 10% compared to 2020, and now the goal is to widen the market even more. Toni Ruiz, Chief executive at Mango, said: "The role of the store will evolve. We are sure that sometimes it's more logistics, sometimes it's more about experiences, but we are convinced human contact is very important." One of the goals of this expansion is to enhance the shopping process and make it more interactive and engaging for customers. The customer will have the possibility to order eCommerce products while doing their in-store shopping. There will also be a click-and-collect option for when they want to order products online and pick them up in-store. The company also plans to improve data collection to provide a more personalized experience for its customers. Mango wants to expand its homeware business to the US market, too. Laura Vila, the home director at Mango, commented on this, saying: "Entering the United States homeware market is a significant step forward in our strategy to diversify our business and at the same time strengthen our international expansion plan in one of the most strategic markets for the company."
By Julija A.
·
April 14,2022
According to a recent report, the Maersk eCommerce Logistics business unit is getting into business in the US in a push to capitalize on the $600B eCommerce market there. Maersk boasts a network of over 70 strategically placed e-fulfillment centers capable of delivering to 75% of the population in the US within 24 hours and 95% within 48 hours. Casey Adams, head of Maersk eCommerce logistics in North America, said the following in a recent press release: "Business gets more competitive every day as US consumer online shopping demand continues to grow. Our fulfillment network is designed to bring B2C expertise and scale to Maersk customers with direct-to-consumer fulfillment, parcel delivery, and supply chain visibility in an end-to-end offering. By making eCommerce supply chains easier and more robust, we can deliver factory-to-sofa service." Before emerging in the US market, Maersk has rapidly expanded its eCommerce presence with recent acquisitions, purchasing Visible Supply Chain Management – a notable US-based eCommerce fulfillment firm in Salt Lake City, Utah. The company also acquired two European eCommerce firms: B2C Europe and HUUB and Asia's LF Logistics. Maersk hopes that the previous acquisitions will provide integrated logistics solutions in the North American market, especially in B2B warehousing and distribution. The Danish shipping company Maersk already has a significant presence in Europe and Asia, serving over 100,000 clients with B2B supply chains and transporting 12 million containers per year. Its services include order and transportation management, customs clearance, and a range of eCommerce fulfillment options. Its Californian-based branch, Performance Team (acquired in April 2020), will offer warehousing and distribution solutions and a full range of transportation services for the North American market. Mr. Adams and the Maersk team were in Las Vegas, Nevada, for the 2022 Shoptalk event from March 27-30. The agenda of the conference, which attracts over 8,000 people each year, covered the latest retail technologies, trends, and business models and discussed consumers' behavior.
By Nemanja Vasiljevic
·
April 06,2022
According to the National Retail Federation's survey for 2020 and 2021, retail returns skyrocketed to over $760 billion in value.
By Vladana Donevski
·
March 14,2022
---
Leave your comment
Your email address will not be published.