Mecklenburg County Wants to Help You Start a Business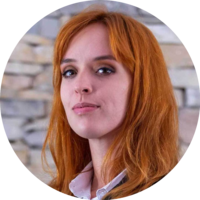 Mecklenburg County in Charlotte, NC, is starting a small business loan program to help struggling minorities.
Its primary aim is to reduce racial inequality and aid small business owners and people who want to start a new venture. The budget for reducing racial disparity has been quadrupled, and the county commissioners increased the budget from $2 million to $8 million on June 4 and allocated a portion of this sum to the new loan program.
Peter Zeiler, the county's director of economic development, said in an interview: "There's a lot of families out there and individuals that have great ideas and simply need access to a little bit of capital to change their lives, and we're hoping this can help them do that."
This fund will count $2.75 million and provide loans up to $75,000. Mecklenburg County Commission Chair George Dunlap claims he has been trying to make a loan program for a decade now and it has finally been approved. There are many people with good business ideas who simply don't have the capital to make it come to fruition, and this kind of shortage of resources is a common problem for would-be business owners.
This sort of incentive by the governing council is much-needed in small counties such as Mecklenburg, where business incubation could be the key to stabilizing the economy and increasing tax revenue.
This loan program will be self-funding, which means that the interest paid from the loans will go directly into funding other loans. This lack of investors limits the program's capacity, but it is a step in the right direction. The Charlotte-Mecklenburg Black Chamber of Commerce board chair, Shante Williams, claims to be "cautiously optimistic" and that, while she's glad that the county is taking steps towards equality, she fears it might not be enough.
Dunlap claims that the funds should be sufficient in the long run. Not every business will get funded in the first cycle, but as time goes by and more small enterprises become successful and repay their interest rates, more companies will receive funding. Each new cycle could potentially increase funding.
It will also help people who are unable to get bank loans. Banks generally only approve loans to firms that are already established, which means only those who no longer need a loan can get one. This way, small enterprises will have access to government funding. While this fund aims to decrease racial disparity, it will be available to everyone, regardless of race.
The fund will be managed by an independent lending agency, and the program is set to go into effect by the end of the summer.
About the author

Julija A.
Julia A. is a writer at SmallBizGenius.net. With experience in both finance and marketing industries, she enjoys staying up to date with the current economic affairs and writing opinion pieces on the state of small businesses in America. As an avid reader, she spends most of her time poring over history books, fantasy novels, and old classics. Tech, finance, and marketing are her passions, and she's a frequent contributor at various small business blogs.
More from news
For two years, eCommerce sales in the US have been flourishing, as people stayed home to avoid crowded areas.
By Danica Jovic
·
March 24,2022
Let's talk about some small business trends that the COVID-19 outbreak spearheaded that will almost certainly continue in 2022.
By Julija A.
·
March 14,2022
The US government plans to allocate $10 billion to help small businesses in underserved communities and initiate a wider economic recovery from the pandemic.
By Julija A.
·
March 01,2022
---
Leave your comment
Your email address will not be published.