Mecklenburg County Wants to Help You Start a Business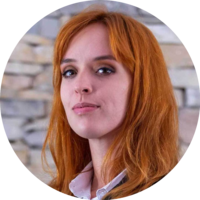 Mecklenburg County in Charlotte, NC, is starting a small business loan program to help struggling minorities.
Its primary aim is to reduce racial inequality and aid small business owners and people who want to start a new venture. The budget for reducing racial disparity has been quadrupled, and the county commissioners increased the budget from $2 million to $8 million on June 4 and allocated a portion of this sum to the new loan program.
Peter Zeiler, the county's director of economic development, said in an interview: "There's a lot of families out there and individuals that have great ideas and simply need access to a little bit of capital to change their lives, and we're hoping this can help them do that."
This fund will count $2.75 million and provide loans up to $75,000. Mecklenburg County Commission Chair George Dunlap claims he has been trying to make a loan program for a decade now and it has finally been approved. There are many people with good business ideas who simply don't have the capital to make it come to fruition, and this kind of shortage of resources is a common problem for would-be business owners.
This sort of incentive by the governing council is much-needed in small counties such as Mecklenburg, where business incubation could be the key to stabilizing the economy and increasing tax revenue.
This loan program will be self-funding, which means that the interest paid from the loans will go directly into funding other loans. This lack of investors limits the program's capacity, but it is a step in the right direction. The Charlotte-Mecklenburg Black Chamber of Commerce board chair, Shante Williams, claims to be "cautiously optimistic" and that, while she's glad that the county is taking steps towards equality, she fears it might not be enough.
Dunlap claims that the funds should be sufficient in the long run. Not every business will get funded in the first cycle, but as time goes by and more small enterprises become successful and repay their interest rates, more companies will receive funding. Each new cycle could potentially increase funding.
It will also help people who are unable to get bank loans. Banks generally only approve loans to firms that are already established, which means only those who no longer need a loan can get one. This way, small enterprises will have access to government funding. While this fund aims to decrease racial disparity, it will be available to everyone, regardless of race.
The fund will be managed by an independent lending agency, and the program is set to go into effect by the end of the summer.
About the author

Julija A.
Julia A. is a writer at SmallBizGenius.net. With experience in both finance and marketing industries, she enjoys staying up to date with the current economic affairs and writing opinion pieces on the state of small businesses in America. As an avid reader, she spends most of her time poring over history books, fantasy novels, and old classics. Tech, finance, and marketing are her passions, and she's a frequent contributor at various small business blogs.
More News
Beto O'Rourke, Texas Democratic presidential hopeful, revealed his plan for ending racial wealth disparity which would generate 200,000 small businesses owned by women and minorities over the course of eight years.The 2020 Presidential Candidate announced his plan this Saturday, at the Black Economic Alliance Presidential Forum in South Carolina."Inspired by conversations he has had with small business owners across the country and drawing from his own experience, Beto understands the unique challenges facing small business owners – and that those challenges are only heightened for women entrepreneurs and people of color," reads a release on his website.In a Tweet from June 15, O'Rourke said that the country is being held back "by an economy that works too well for too few and not at all for too many." According to a Federal Reserve Report published in 2017, white households had ten times the annual income of a black household and eight times the income of a Latino household. A racial income gap this wide is preventing entrepreneurs of color from accessing financial resources provided by the country, as their credit scores are much lower than those of their white counterparts.If elected to the White House next year, O'Rourke intends to drive the economy forward by empowering businesses owned by women and minorities. His plan consists of three key points:Firstly, the White House candidate proposes confronting deep-rooted discrimination against women and minority small business owners by creating a public credit reporting agency which would enable fairer access to credit. He would also triple the investment in the Minority Business Development Agency, making it $102 million in annual funds, in order to provide the necessary mentorship and financial resources to this target group.The second point of his plan focuses on the Community Development Financial Institutions Fund. Beto points out that this fund has proven to be an effective method for distributing capital to businesses that need it the most. He would double the annual funding for this body, reaching $500 million annually.Lastly, he suggests diverting more funds from large corporations to small businesses primarily owned by women and people of color. Currently, federal procurement from small businesses amounts to $105 billion. The Texas Democrat would increase this to $205 billion and make sure that the share of the contracts awarded to women and minority entrepreneurs is at least 50%.Senator Elizabeth Warren unveiled her own plan for boosting diverse entrepreneurs one day before her contender in the presidential race.
By Ivana V.
·
February 28,2022
This Friday, Senator Elizabeth Warren introduced a plan which would help small business owners and entrepreneurs from minority groups gain access to federal grants.As part of her presidential campaign, the Massachusetts Senator proposes a $7 billion program, called the Small Business Equity Fund which would be run by the Department of Economic Development which she would instate if elected President in 2020.In this morning's post on the Medium, Warren said "Today, the playing field is tilted against entrepreneurs of color. On average, Black, Latinx, Native American, and other minority households have a lot less wealth than white households. That means they have less of their own money to put into their business and less collateral to attract outside credit."The disparity between white and black business owners is illustrated by the fact that the average black entrepreneur starts off with just one-third of the capital of his white counterpart ($35,000 compared to over $110,000).Minority entrepreneurs own only 20% of all U.S. businesses, even though they represent 40% of the total population. Her plan for bridging the gap between white business owners and business owners of color includes offering grants instead of loans to the minority business community. "Current government policies focus on providing access to credit to entrepreneurs, but loans aren't as good as no-strings-attached equity because they leave businesses with debt when they're trying to grow. Equity helps businesses thrive from the beginning without having to worry about ongoing financial obligations or the risk of default," she points out.Warren explains the revenue would come from the so-called "Ultra-Millionaire Tax" she presented in January. The 2% tax would be paid for by the Americans whose net worth surpasses $50 million. Those with wealth in excess of $1 billion would be obliged to pay an addition 1%.The Presidential Candidate says she is ready to address the decades-long sanctioned discrimination, which prevented minority-owned businesses from growing at the same pace as white-owned businesses. She is hopeful it will create jobs, drive economic growth, and bring us one step closer to an equal-shot America.Small Business Equity Fund is only one of Warren's many proposals aimed at narrowing the gap between the rich and the poor. Earlier this year, she introduced programs which would provide free childcare to families with extremely low incomes, erase student loan debts, and tackle the opioid crisis.  
By Ivana V.
·
February 28,2022
The U.S. Small Business Administration and the Federal Emergency Management Agency are opening a walk-in facility in Sand Springs, Oklahoma. The center will open at Case Community Center this week. Located at 1050 W. Wekiwa Road, the center will be open from 7 a.m. to 7 p.m. each day for as long as the flood victims need it. Oklahoma and Arkansas recently experienced the worst flooding in the history of both states, and the disasters have impacted the city infrastructure. Multiple shelters had to be opened, and a huge number of small business buildings and offices had to be relocated. The relief center is supposed to offer business physical disaster loans, economic injury disaster loans, and home disaster loans to help the victims. David Ritz, the U.S. Small Business Administration public information officer claims that the deadline to apply for financial disaster assistance from the U.S. Small Business Association is July 31. He encourages everyone who was affected to apply for help and reminds them that they won't be forced to accept the loan when they apply for it. As global temperatures continue to rise, Oklahoma is set to experience more heat waves, droughts, and floods in the future. Wildlife, agriculture, water supplies, and forests will be affected, and this could lead to disastrous consequences for small business owners in the state. Farmers are expected to experience particular hardships, so a relief center such as this one could provide some assistance in helping companies get back on their feet. U.S. Small Business Administration regulations will be able to provide loans up to $200,000 to repair or replace real estate, and $40,000 to repair or replace personal property. In addition to property owners, renters will also be eligible for assistance. Those without sufficient funds, resources, and the ability to borrow from other sources will be eligible for an interest rate of 1.9% on home loans. If you want to apply for help, you'll need to bring your ID, information about the damage suffered, and information about your income (such as the IRS W-2 form). After the paperwork has been filed, you'll receive help as promptly as possible. You can fill out an online form for assistance here, or call SBA's Customer Service Center at (800) 659-2955. You can also contact customer service at
[email protected]
for further information.
By Julija A.
·
June 14,2019
---
Leave your comment
Your email address will not be published.