Mastercard Insights Show Interesting Post-Pandemic SMB Trends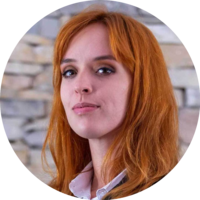 On October 6, Mastercard released its Recovery Insights: Small Business Reset report. It shed light on the impact COVID-19 had on small and medium-sized businesses (SMBs) globally.
The report considered 19 markets and uncovered that SMBs were hit hard compared to bigger players, as their sales lagged by 20%. On the other hand, eCommerce sales rose 31.4% between 2020 and 2021.
This research, based on the Small Business Performance Index of the Mastercard Economics Institute, also shows several other key trends:
One-fifth of small businesses that shut down at the beginning of the pandemic remained closed after a year. About two-thirds of stores that closed in April 2020 managed to reopen their doors within six months.
Unfortunately, all SMBs were three times as likely to remain closed long-term when compared to larger businesses.
The shift in where people shop is also apparent: Sales in residential neighborhoods grew by 8%. On the other hand, spending in central business districts dropped by 33%. By July 2020, the number of businesses moving online tripled each month. The shift to digital has persisted at a high rate since.
There were one-third more small retailers launched in 2020, when compared to 2019. That is almost eight times more than larger firms created in this period. The trend of new SMB formation is evident globally, too: The numbers skyrocketed in the UK (101%), US (86%), and Australia (73%).
The lodging sector saw small companies outperform big ones in the summer of both 2020 and 2021. Staying local was the trend in these two years, which hurt big hotels in large cities. Restaurants had a different fate, with large eateries performing 17% better in 2021 than smaller ones.
Mastercard continues to make supporting small business owners a priority: It has already pledged to bring 50 million small businesses and 25 million women entrepreneurs online. The goal is for them to be part of the digital economy by 2025.
"[...] we see brighter opportunities ahead. The shift to digital opened the door to the pandemic's silver lining: a resurgence of entrepreneurship and innovation," Bricklin Dwyer, head of the Mastercard Economics Institute and Mastercard chief economist, said.
Mastercard has also been working closely with governments, businesses, and other organizations to provide a welcoming environment for small businesses. Its most recent effort to help SMBs was the Strive initiative, which committed $25 million to help small businesses digitize. After all, Mastercard is one of the biggest providers of cards for small businesses, so its benefactor role is only natural.
About the author

Julija A.
Julia A. is a writer at SmallBizGenius.net. With experience in both finance and marketing industries, she enjoys staying up to date with the current economic affairs and writing opinion pieces on the state of small businesses in America. As an avid reader, she spends most of her time poring over history books, fantasy novels, and old classics. Tech, finance, and marketing are her passions, and she's a frequent contributor at various small business blogs.
More from news
For two years, eCommerce sales in the US have been flourishing, as people stayed home to avoid crowded areas.
By Danica Jovic
·
March 24,2022
Let's talk about some small business trends that the COVID-19 outbreak spearheaded that will almost certainly continue in 2022.
By Julija A.
·
March 14,2022
The US government plans to allocate $10 billion to help small businesses in underserved communities and initiate a wider economic recovery from the pandemic.
By Julija A.
·
March 01,2022
---
Leave your comment
Your email address will not be published.