Mastercard and Zoho's Partnership Benefits Small Businesses Worldwide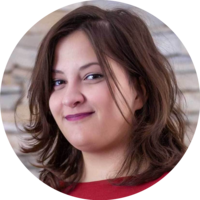 Recently, Mastercard, an American multinational financial services corporation, announced its partnership with Zoho, an Indian software development company.
Zoho's platform can offer Mastercard's small business customers accounting, marketing, and CRM tools and resources, and help them increase efficiency and accelerate growth. Running small businesses could become easier, more efficient, and ultimately, more profitable for business owners on a global scale.
Every business aims to increase its productivity and efficiency, and small businesses are especially vulnerable due to limited budgets, which leave them heavily reliant on seeds and organic growth. It is vitally important for them to save time and money, and Zoho's newly available products, tools, and services can help automate and digitize time-sensitive and paper-based processes.
Expanding its partnership in India to the whole world, Mastercard and Zoho are enabling simpler business operations for a number of new SMBs. Pairing Mastercard's and Zoho's smart solutions is meant to help address minuscule but costly, demanding, and seemingly insurmountable issues to help businesses survive and generate profit.
Zahir Khoja, the executive vice president at Mastercard, said that entrepreneurs will benefit from the partnership and that it will subsequently drive job creation, productivity, and growth worldwide. It is therefore critical that Mastercard finds adequate partners and assists business owners on their journey to success.
Small businesses account for almost 50% of the world's GDP and employ over two-thirds of the global workforce. With the help of Mastercard's partnerships, small businesses can leverage various solutions such as resource planning, customer relationship management, marketing solutions, and finance software.
Sridhar Vembu, the CEO of Zoho Corporation, stated that he was excited to partner with Mastercard, a company committed to empowering small businesses. The partnership, according to Mr. Vembu, connects SMBs with innovative applications that enable them to access, analyze, and manage real-time data, critical to their success. Cooperation facilitates business owners' daily responsibilities and helps them thrive. Mastercard and Zoho's joint mission is to fuel the worldwide small business economy and benefit a wide array of communities.
Zoho is a cloud-based platform with flexible technology that makes integrating solutions and bringing them to the market easier for business owners. Currently, its user base consists of more than 45 million businesses. Its technology stack is flexible and accessible via website and app and can be delivered via API, with over 40+ apps across a range of categories.
Zoho and Mastercard expect to make their joint solutions available later this year.
More from news
For two years, eCommerce sales in the US have been flourishing, as people stayed home to avoid crowded areas.
By Danica Jovic
·
March 24,2022
Let's talk about some small business trends that the COVID-19 outbreak spearheaded that will almost certainly continue in 2022.
By Julija A.
·
March 14,2022
The US government plans to allocate $10 billion to help small businesses in underserved communities and initiate a wider economic recovery from the pandemic.
By Julija A.
·
March 01,2022
---
Leave your comment
Your email address will not be published.