Mastercard and Zoho's Partnership Benefits Small Businesses Worldwide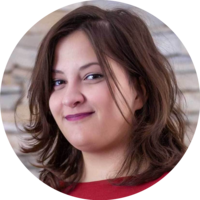 Recently, Mastercard, an American multinational financial services corporation, announced its partnership with Zoho, an Indian software development company.
Zoho's platform can offer Mastercard's small business customers accounting, marketing, and CRM tools and resources, and help them increase efficiency and accelerate growth. Running small businesses could become easier, more efficient, and ultimately, more profitable for business owners on a global scale.
Every business aims to increase its productivity and efficiency, and small businesses are especially vulnerable due to limited budgets, which leave them heavily reliant on seeds and organic growth. It is vitally important for them to save time and money, and Zoho's newly available products, tools, and services can help automate and digitize time-sensitive and paper-based processes.
Expanding its partnership in India to the whole world, Mastercard and Zoho are enabling simpler business operations for a number of new SMBs. Pairing Mastercard's and Zoho's smart solutions is meant to help address minuscule but costly, demanding, and seemingly insurmountable issues to help businesses survive and generate profit.
Zahir Khoja, the executive vice president at Mastercard, said that entrepreneurs will benefit from the partnership and that it will subsequently drive job creation, productivity, and growth worldwide. It is therefore critical that Mastercard finds adequate partners and assists business owners on their journey to success.
Small businesses account for almost 50% of the world's GDP and employ over two-thirds of the global workforce. With the help of Mastercard's partnerships, small businesses can leverage various solutions such as resource planning, customer relationship management, marketing solutions, and finance software.
Sridhar Vembu, the CEO of Zoho Corporation, stated that he was excited to partner with Mastercard, a company committed to empowering small businesses. The partnership, according to Mr. Vembu, connects SMBs with innovative applications that enable them to access, analyze, and manage real-time data, critical to their success. Cooperation facilitates business owners' daily responsibilities and helps them thrive. Mastercard and Zoho's joint mission is to fuel the worldwide small business economy and benefit a wide array of communities.
Zoho is a cloud-based platform with flexible technology that makes integrating solutions and bringing them to the market easier for business owners. Currently, its user base consists of more than 45 million businesses. Its technology stack is flexible and accessible via website and app and can be delivered via API, with over 40+ apps across a range of categories.
Zoho and Mastercard expect to make their joint solutions available later this year.
More News
Signpost is a Chelsea-based tech company helping businesses stack up positive online reviews, and build a strong online following by engaging preexisting customers and acquiring new ones. According to Crunchbase data, the company has raised a total of $88.6 million over seven rounds of funding, counting the new $52 million boost.According to a 2018 survey by Review Trackers, 63.6% of consumers check reviews on Google before committing to a purchase. And yet, only 28% of customers are willing to leave a positive review.This means that, even if you have numerous satisfied customers, two negative reviews might be all your potential users see when they visit your profile. Online reviews can make or break a business, and Signpost has identified a vital market need to address.Signpost has been helping companies leave the best possible impression on potential customers since 2010. Its methodology of encouraging and collecting internal feedback from previous customers involves sending reminders to users, prompting them to share positive and negative reviews on Yelp, Facebook, and Google. With access to behavioral data from more than 70 million U.S. customers, Signpost also helps companies acquire and engage new customers.All of this is achieved using Mia, a subscription-based digital personal assistant. Mia's many features automate customer feedback and follow-ups. The price varies depending on the package: a basic plan costs $199, and a $399 pro subscription is paid monthly and provides some additional tools and services."We consistently find that businesses have really happy customers, yet they may have a bad rating online," said CEO Stuart Wall. "Their only review might be that one person who had a bad experience."The firm has expanded its workforce to about 200 employees, 70 of them based in New York. The rest work in Denver and Austin. This week, the company moved to a 12,000 square foot office space on 275 Seventh Ave. in Chelsea. The new work environment will likely accommodate even more people as Signpost expands its workforce to increase sales and research staff.As an example of exactly what Signpost does for its customers, picture a gym, a place which primarily makes money on people paying for a service and never using it. Mia might help runaway clients renew their subscription by sending automatic offers for a 10% discount on new sessions."We're not just giving insights, we are taking action," Wall added.
By Andrea
·
September 21,2021
Laura Lund, a restaurant owner from Berea, OH found all her positive Yelp reviews gone after she refused to pay for the company's advertising services. Now she is urging all her remaining customers to steer clear of Yelp and use other review platforms such as Trip Advisor, Facebook, and Google.Relying on Yelp to choose where to eat, have a drink or get a haircut has become commonplace in the fifteen years the reviews website has been around. Numerous studies on the effect online reviews have on businesses that have been conducted in recent years show these websites way heavily with consumers' decision-making process. The one by Review Trackers suggests that more than 33 percent of diners will not choose to eat in a restaurant with less than a 4-star rating on online review sites like Yelp, Google, and TripAdvisor.Now imagine you're a restaurant owner who wakes up one day to find all the positive Yelp reviews gone and only the negative ones left on the platform.That's exactly what happened to Laura Lund, the owner of The Lazy Bee restaurant in Berea, OH, after she refused to pay for Yelp's advertising services. Four months after opening her restaurant, she was approached by the review platform about obtaining their advertising services. Lund says she did not return their calls and was shocked by the repercussions. "Why were all of the good reviews hidden and only the bad ones left up? To me that seems like bullying," Lund told News 5 Cleaveland.Unfortunately, this small business owner from Ohio isn't the first one to accuse Yelp of unfairly treating businesses that decline Yelp's advertising services. Many business owners have complained about foul play and bullying by the company over the years. More than a thousand of them have reported the 'pay-and-play' scheme deployed by Yelp to the Better Business Bureau, a non-profit organization that strives to create a fair marketplace. Ironically, the BBB awarded Yelp a one-star rating accompanied by a slew of negative reviews.Other businesses have pursued the matter even further, filing class action suits against the social reviews website, but to little effect. In January 2018, a group of business owners from Dallas sued the review website for removing the five-star ratings after they too declined to pay for advertising services. And back in February 2010, Yelp was sued for asking businesses to pay the company in exchange for the removal of negative reviews. Ultimately, courts ruled in favor of the San Francisco-based reviews platform. Aware of the failure other small business owners experienced in courts in the past, Lund feels her best chance at getting back at Yelp is to speak directly to her customers, advising them against using Yelp and diverting them to other review platforms."It could hurt our business, our livelihood and affect our children in the end. I felt like their practices were deceptive. This is just the beginning of people lashing out at them and saying you either need to change your ways or we're going to let our customers know not to use your site," said Lund.
By Ivana V.
·
July 12,2019
If the Small Business Cybersecurity Assistance Act makes it through the Congress, U.S. small businesses will gain access to top-notch cybersecurity training, consulting, tools, and resources developed by the Department of Homeland Security (DHS).Sens. Gary Peters (D-MI) and Marco Rubio (R-FL) recently introduced the Act. If the bipartisan bill goes through, it will enable the DHS and Small Business Development Centers (SBDCs) to work together towards developing rock-solid cybersecurity strategies that help small businesses ward off cyber attacks.Small businesses are frequent targets of cybercriminals since they lack the financial resources to implement robust cybersecurity defenses. DHS's expertise, together with a managed security service provider's experience, could make small businesses less susceptible to attacks.The bill authorizes U.S. Small Business Administration (SBA) to become a cybersecurity clearinghouse with access to cybersecurity materials, resources and protocols belonging to the federal government.Once the collaboration is approved, and plans and strategies are developed, small businesses would be able to find all the information they need to stay safe in one place. SDBC counselors would also receive training from DHS specialists for cybersecurity outreach to small businesses.The Act allows SBDCs to use their SBA grant funding to deliver technical cybersecurity training and resources to small businesses. The DHS must first develop online cybersecurity materials tailored for small businesses.When particularly successful cyber attacks hit small businesses, their networks and the ability to operate are compromised. It takes businesses days and even weeks at a time to resume their work, all the while adding costs in money, clients, and hurting the company image. The financial ramifications can be detrimental to the victims' future, and some small businesses might never recover.The bipartisan bill reduces cybersecurity risks small businesses face on a daily basis, by providing greater access to key resources and training. Once the employees and owners are able to recognize cyber threats and react promptly, businesses can better protect themselves before a cyber attack even occurs.Some of the bill's mechanics originate from the Small Business Development Cyber Strategy report by DHS and the SBA. Peters and Rubio referenced the report a great deal when they debuted the bill, as it details the usual setbacks and challenges small businesses face when implementing a cybersecurity strategy.In March 2018, Rubio introduced two other similar bills concerning small business cybersecurity. The Small Business Cyber Training Act would authorize SBDC counselors to provide cyber planning assistance to small businesses. On the other hand, the Small Business Administration (SBA) Cyber Awareness Act would require the SBA to come up with a cybersecurity strategy. The Senate has yet to vote on both bills.Rep. Jason Crow (D-CO) introduced the companion legislation in the House two months ago. The bipartisan measure is not part of the House version of the yearly National Defense Authorization Act.
By Andrea
·
October 19,2022
---
Leave your comment
Your email address will not be published.