Marketplacer Raises $38 Million in Latest Funding Round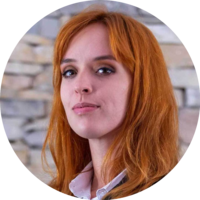 Marketplacer, a tech platform that helps brands, retailers, and other businesses develop their marketplaces, has raised a new round of funding. This brings the total to $85 million raised to date.
The latest funding round included Acorn Capital, Endeavor Asset Management, Ellerston Capital, and Mirrabooka, among many others. It also had some new investors, such as Fifth Estate, Wunala Capital, and Washington H Soul Patterson.
This Australian-based platform already has more than a hundred marketplaces on its platform globally. The new funding will help it grow its product suite further, broaden the partnership program, and continue the U.S. expansion.
The company's founder, Jason Wyat, said in a statement: "[The latest round of funding] will enable us to amplify our sales and marketing efforts and accelerate our product development, taking our offering to enterprise customers in the United States, Asia Pacific and beyond."
"A marketplace strategy, underpinned by a trusted and proven platform, is the next big growth lever in commerce, and Marketplacer is at the forefront of enabling all retailers to add these capabilities to their offering," he added.
Marketplacer already has some big names on its platform, such as Woolworths, a major Australian supermarket chain, Fishbrain, a fishing enthusiast app, and lifestyle brand SurfStitch. However, in the U.S., it faces serious competition from an already established marketplace platform Mirakl. Still, with the global marketplace expanding, competing with Mirakl in the U.S. is an attainable goal for the platform.
Mirakl recently raised $555 million in September through its series E funding. The company has more than 300 enterprise marketplaces, including some major brands, such as Toyota, Siemens, and BestBuy. These brands use this platform to assist them in selling their goods globally.
There's still lots of room for healthy competition in the marketplace SaaS field, though. WebRetailer estimated that about 47% of all worldwide eCommerce sales in 2020 were made through these types of marketplaces. Since many new companies are turning to eCommerce platforms to offer their services, a significant percentage of sales goes through them. The Alvarez & Marsal consulting firm estimates that this type of sales will account for approximately $5 trillion by 2025.
About the author

Julija A.
Julia A. is a writer at SmallBizGenius.net. With experience in both finance and marketing industries, she enjoys staying up to date with the current economic affairs and writing opinion pieces on the state of small businesses in America. As an avid reader, she spends most of her time poring over history books, fantasy novels, and old classics. Tech, finance, and marketing are her passions, and she's a frequent contributor at various small business blogs.
More from news
The US drive-thru restaurant franchise Checkers & Rally's closed a multimillion-dollar deal with Israeli startup Hi Auto and purchased its AI-based speech recognition software. The restaurant chain announced that it was implementing the technology in all the company-operated stores and most of the franchised locations. Hi Auto's technology will enable Checkers & Rally's customers to place their orders through an automated speech recognition system that reportedly has a 95% accuracy rate. The system is capable of recording changes in the order during conversations with customers and understands complex menus and even half-sentences. In short, the solution acts as the perfect employee who does not grow weary, never misses a day of work, is always polite, and never forgets to suggest upsells. The system helps solve the labor shortage problem in the US restaurant industry, which loses hundreds of thousands of employees each month. When compared to human employees, the software is able to take orders faster and handle more customers simultaneously without any errors. The move is seen as a strategic one by Checkers & Rally's, which has been struggling in recent years to keep up with the likes of major chains such as Wendy's, Burger King, and Jack in the Box. Along with investing in restaurant POS systems that streamline order management, Checkers & Rally's has also been upgrading its mobile app. The goal is to make it easier for customers to order and pay ahead without having to wait in line for the cash register. The deal is also a major achievement for Hi Auto, which was founded in 2019 by Zohar Zisapel and has raised $8 million to date. The company will now be able to scale its operations and widen its presence in the US market with one of the biggest fast-food companies as its client.
By Julija A.
·
March 18,2022
Pony.ai, a US- and China-based autonomous driving tech-startup company, reported on March 7, 2022, that its valuation had peaked at $8.5 billion.
By Julija A.
·
March 14,2022
On January 25th, New York and Tokyo-based startup Bokksu announced its Series A funding round raised $22 million.
By Julija A.
·
February 07,2022
---
Leave your comment
Your email address will not be published.