Manhattan Real Estate Woes Provide an Opportunity for SMBs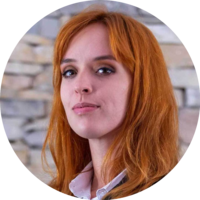 You can finally afford shop space in Manhattan.
That's the good news from the Real Estate Board of New York's Fall 2020 Manhattan Retail Report, a summary of vacancies and rental prices throughout Manhattan.
The bad news is that the COVID-19 pandemic and associated restrictions on retailers and consumers have made it hard for even well-established retail giants to turn a profit in New York.
According to REBNY, retailers are demanding discounts on rent for retail space following the departure of Papyrus, GNC, Modell's Sporting Goods, Metro PCS, Mattress Firm, Duane Reade, and other major retailers across the island. Discounts of up to 25% are available, with prime retail space going for rates that haven't been seen for decades.
And that's just the asking price. REBNY says landlords are currently accepting an average of 20% less than their preferred price. This is a great opportunity for low-overhead businesses that can prosper in spite of the reduced rate of retail traffic caused by the pandemic lockdown. And when the economy recovers, retailers who take the leap of faith now will have more business than they'd ever dreamed of.
Let's not forget about the workers in this industry. New York City's retail employment rate fell about 27% in April due to the effects of the COVID-19 pandemic, which at the time was spreading through the Big Apple like wildfire. According to the Center for New York City Affairs, 29,000 jobs in the city's retail industry were lost in 2020. On top of all that, the insecurities, political turmoils, and other emotional or financial stresses of 2020 had a strong impact on many workers' professional and private lives.
So, what are the prospects for those affected by the crisis? Well, if you take a brief stroll down Fifth Avenue, you might be in for a shock. Due to the unprecedented impacts of the COVID-19 crisis, many businesses have had to abandon ship, which means more and more vacancies are showing up. Retail rental prices have fallen to historic lows, leaving nothing but empty stores and more-than-desperate retailers. The market might take years to recover.
But let's look at the situation from a different perspective. If you have a great idea and want to turn it into a startup, or if you already own a small business and are looking to expand, this might be just the right time. Why not open a store and tuck it among the gleaming windows of Fifth Avenue? If you can hang on until the end of the pandemic, you'll be sitting pretty, and you might find yourself helping the world's biggest economy recover from the crisis.
About the author

Julija A.
Julia A. is a writer at SmallBizGenius.net. With experience in both finance and marketing industries, she enjoys staying up to date with the current economic affairs and writing opinion pieces on the state of small businesses in America. As an avid reader, she spends most of her time poring over history books, fantasy novels, and old classics. Tech, finance, and marketing are her passions, and she's a frequent contributor at various small business blogs.
More from news
For two years, eCommerce sales in the US have been flourishing, as people stayed home to avoid crowded areas.
By Danica Jovic
·
March 24,2022
Let's talk about some small business trends that the COVID-19 outbreak spearheaded that will almost certainly continue in 2022.
By Julija A.
·
March 14,2022
The US government plans to allocate $10 billion to help small businesses in underserved communities and initiate a wider economic recovery from the pandemic.
By Julija A.
·
March 01,2022
---
Leave your comment
Your email address will not be published.