Last Payless Store Closing by End of June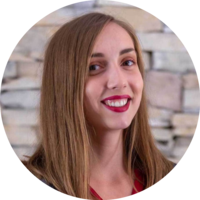 Payless ShoeSource is calling it quits. The 62-year-old chain is liquidating its assets and closing down its stores in the largest retail liquidation by store count to date in the US.
The once-giant retailer is shutting all of its 2,500 North American shops. "Our liquidation sales will continue to run through the end of June 2019, during which we are offering amazing deals at up to 80% off," the company said via a statement on its website. "Stores are closing on a rolling basis through June."
What led to the decline of this decades-old shoe store chain?
Payless has been struggling to stay in business for the past two years. In 2017 it filed for Chapter 11 in hopes of reorganizing its debt. Things were starting to look up in August that year when the company cleared $435 million of debt.
With plans to provide for omnichannel features like ship-to-home and pickup-in-store, the crisis seemed to have been averted, and the company appeared to be catching up with its competitors.
However, optimism in the company's revival was short-lived. Payless ShoeSource accumulated more debt due to an inventory-flow disruption during the 2017 holiday season. And the 2018 back-to-school season was met with yet another crisis. As a result of a computer breakdown, the retailer overstocked and was forced to sell millions of pairs of shoes at discounted prices during this holiday season. These two inventory-related issues in two consecutive years cost Payless $66 million.
The plan for introducing the omnichannel improvements was put into action in only 200 brick-and-mortar stores. Without those features, the shoe retailer couldn't address the needs of modern shoppers, forcing it out of business.
The final nail in Payless's coffin was entering Chapter 22 bankruptcy in February 2019. After that, its creditors decided that liquidating the 2,500 North American stores was the most profitable solution for its lenders-turned-owners.
And so began the largest retail liquidation to date, in terms of the number of stores being shut down. In order to sell off the entire inventory of the US shoe retailer - estimated at $1 billion - two of the largest liquidation companies needed to team up.
Change in legislation limits retailers' options
As David Wander, an attorney with Davidoff Hutcher & Citron points out to Retail Dive - the critical point was reached in 2005 when the U.S. Bankruptcy Code changed. Until then, he explains, retailers facing bankruptcy had a chance to revise their inventory, replace their suppliers and management team, cut down on the number of stores, and take other actions.
Most importantly, the timeframe for evaluating the effects of those changes was a couple of years. It takes time to test new strategies and their impact on the financial bottom line.
Following the changes in the bankruptcy code, the law now gives retailers only 210 days to reorganize. This is not enough time to terminate leases and reduce store footprints.
The new law has been viewed as a contributing factor behind the recent bankruptcies of Toys R US, Bon-Ton and most recently Payless ShoeSource.
About the author
Ivana V.
Ivana is a staff writer at SmallBizGenius. Her interests during office hours include writing about small businesses, start-ups, and retail. When the weekend comes, you can find her hiking in nature, hanging off of a cliff or dancing salsa.
More from news
The US drive-thru restaurant franchise Checkers & Rally's closed a multimillion-dollar deal with Israeli startup Hi Auto and purchased its AI-based speech recognition software. The restaurant chain announced that it was implementing the technology in all the company-operated stores and most of the franchised locations. Hi Auto's technology will enable Checkers & Rally's customers to place their orders through an automated speech recognition system that reportedly has a 95% accuracy rate. The system is capable of recording changes in the order during conversations with customers and understands complex menus and even half-sentences. In short, the solution acts as the perfect employee who does not grow weary, never misses a day of work, is always polite, and never forgets to suggest upsells. The system helps solve the labor shortage problem in the US restaurant industry, which loses hundreds of thousands of employees each month. When compared to human employees, the software is able to take orders faster and handle more customers simultaneously without any errors. The move is seen as a strategic one by Checkers & Rally's, which has been struggling in recent years to keep up with the likes of major chains such as Wendy's, Burger King, and Jack in the Box. Along with investing in restaurant POS systems that streamline order management, Checkers & Rally's has also been upgrading its mobile app. The goal is to make it easier for customers to order and pay ahead without having to wait in line for the cash register. The deal is also a major achievement for Hi Auto, which was founded in 2019 by Zohar Zisapel and has raised $8 million to date. The company will now be able to scale its operations and widen its presence in the US market with one of the biggest fast-food companies as its client.
By Julija A.
·
March 18,2022
Pony.ai, a US- and China-based autonomous driving tech-startup company, reported on March 7, 2022, that its valuation had peaked at $8.5 billion.
By Julija A.
·
March 14,2022
On January 25th, New York and Tokyo-based startup Bokksu announced its Series A funding round raised $22 million.
By Julija A.
·
February 07,2022
---
Leave your comment
Your email address will not be published.