Kabbage Secures $200M to Fuel Its AI-Based Loans Platform for Small Businesses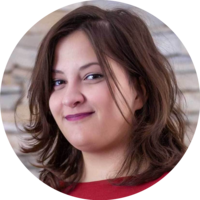 The AI-based small business loan platform Kabbage is adding more fuel to its lending machine with an additional $200 million influx.
20 Gates Management and Atalaya Capital Management are administering and managing an unnamed subsidiary of a large, unnamed life insurance company that provided the startup's revolving credit facility.
Kabbage is backed and venture funded by SoftBank, Reverence Capital Partners, Thomvest Ventures, and others. The Atlanta-based company's money arrived soon after a $700 million securitization only three months prior. The three-year credit facility terms are particularly telling since they reflect the continuous high level of confidence in the company's success.
With loans amounting to $250,000 per deal, Kabbage has built quite an SMB platform for itself. What truly sets the company apart is the unique loan approval process, or rather its length: from start to finish the whole operation takes mere minutes. Their speedy process is disruptive to the traditional method of applying for bank loans, which often take longer to close, and also come with higher rates if they do get approved.
Leveraging the big data from all over the web, Kabbage is able to make choices which are both fast and safe. It uses indicators from eligible companies' own public activities, but that's not all. With "2 million live data connections" of additional resources, Kabbage incorporates comparative information from across a wider group of similar companies to its algorithm, delivering dependable results.
Kabbage was last valued at $1.2 billion in an equity round from the Vision Fund in 2017, and about $500 million were raised in equity from its many investors.
Along with an impressive equity story, Kabbage's origin story also adds tremendous value to its image and trustworthiness. To date, it has loaned out $7 billion in capital collected via securitization and other facilities, to as many as 185,000 businesses.
On top of that, the company has measured increased business activity over the last two years. In Q2 of 2018, Kabbage loaned nearly $700 million, beating its Q1 record of $600 million. This score puts the company on track to loan out between $2.4 billion and $3 billion in 2019.
Direct consumer relationships are behind most of Kabbage's user pool, but the company has also been expanding via third-party connections. Many white-label partnerships with banks serve to fuel their own loan opportunities for SMBs.
Earlier this year, Kabbage was also picked up by Alibaba, an eCommerce giant that wants to help the finance purchases of its small business customers with up to $150,000. This collaboration is a part of Alibaba's attempt at building its business in the U.S. by way of its quiet acquisition of OpenSky.
More News
In support of 53 local small businesses, The Detroit Economic Growth Corp. will provide funding or other assistance in cash grants through Motor City Match. Reportedly, 11 of the winning businesses are receiving nearly $500,000 in a matching grant competition that supports entrepreneurship in Detroit. The other companies received business plans, space, or design awards.One gaming and entertainment business will receive a $60,000 cash award to help renovate a building and purchase furniture and equipment. Other winners include a coffee shop, a certified nurses' aide training center, a clothier, and a microbrewery. The program aims to build up retail density by providing help with building plans, space, and design. Over 1,300 entrepreneurs have benefited from the program during its five-year lifetime. To qualify for the MCM grants, businesses must be based in Detroit for at least two years, enough to demonstrate a benefit to the local community.According to Detroit Economic Growth Corp. Chief Executive Kevin Johnson, "small-business success is crucial to the overall prosperity of Detroit, including adding neighborhood jobs."DEGC is a vital citywide tool in supporting businesses and bringing in new companies and investments to stimulate the local economy. It has also been deploying both place-based and job creation strategies, from identifying potential development opportunities and negotiating agreements, to managing construction projects.An advocate for local businesses of all sizes, DEGC's economic development experts have been eliminating growth obstacles and creating new opportunities to both emerging and expanding businesses.Since its inception, the Motor City Match has awarded $7.5M in cash grants to as many as 170 entrepreneurs on their way from "idea to open." Business owners belonging to minority groups account for 81% of grant winners, 70% are women, and 63% are Detroit residents."Small-business success is crucial to the overall prosperity of Detroit, including adding neighborhood jobs, building our city's middle class, and creating a culture of entrepreneurialism in the city," said Kevin Johnson. "The MCM program launched as the first of its kind in the country nearly five years ago. Fast forward to 2019, and we're seeing increased small-business density in our commercial corridors and new opportunity for residents to share Detroit's prosperity."
The mental health of business owners reflects on the local economy and affects millions of lives. Understanding the mental health risks and the pressures business owners face is, therefore, of utmost importance for the population as a whole. In 2019, the Mental Health Association (CMHA) and the Business Development Bank of Canada (BDC) both recognized this concern and decided to join forces and conduct in-depth research on the mental health of Canadian business owners. Titled, "Going it Alone: the Mental Health and Well-Being of Entrepreneurs in Canada," the study aims to identify key issues and find ways to improve entrepreneurs' mental health by implementing appropriate health protection measures. The report is based on a survey of nearly 500 entrepreneurs. As many as 46% of entrepreneurs experienced low mood or mental fatigue, while 62% were hit hard by depression at least once a week. 46% of business owners also reported that mental health issues and exhaustion affected their ability to work. Still, in spite of the results some may find worrisome, only 20% of entrepreneurs claimed that they felt the need to seek health support or services. On the other hand, 79% of respondents reported feeling satisfied with their mental health at least once a week. There's a number of obstacles on the business owners' path to seeking help, number one (36%) being the mental health stigma. Entrepreneurs often fail to report mental health issues for fear of negative repercussions and resort to just running with it instead. Ironically, 46% of those surveyed reported their organization is working towards ending mental health stigma, according to the report. Mental health costs (34%) and the lack of access to adequate support (22%) are some additional setbacks. Some issues seem to plague female entrepreneurs at a higher frequency than their male counterparts, according to the report. This includes a depressed mood, feelings of inadequacy, and being overwhelmed. Also, entrepreneurs whose businesses are still in the early stages of development report more mental issues. A growing business with an uncertain future, sources of funding, or growth rate is a minefield of potential stressors, so this comes as no surprise. Creating a safe environment where business owners can address their mental health issues, anxieties, and worries is of major importance. People must be able to report their condition without any repercussions.Even though the study was conducted in Canada, the situation in the U.S. is unlikely to be much better.In an emailed release, Brian Fielkow, the CEO of Jetco Delivery, said: "I'm not shocked by this at all. Based on what I see with my clients, I expect that this rate is even higher in the United States. Business owners are so busy taking care of their employees that they forget to take care of themselves. They also hide their depressed feelings to keep up company morale."In conclusion, the report states, "We need a more nuanced narrative that allows entrepreneurs to show their vulnerability and ask for help when they need it."
On Thursday, Google marked the International Small Business Day by rolling out a special set of marketing tools designed to help small businesses grow.In New York City, at Google's Learning Center building, the search engine giant announced the release of its latest platform called Google for Small Business that will help small business owners build or improve their online presence as well as find customers and connect with them.The new Grow with Google initiative that's aimed at small and medium-sized businesses consists of three key services: personalized plans, in-person workshops, and the latest news.With personalized plans, small businesses can work on search engine optimization, grow their customer base, or streamline how their businesses operate. Kim Spalding, Google's global product director for small business ads, explains that entering a business name, answering a few questions about the company and selecting a goal is all it takes to get started."You'll then receive a step-by-step plan of recommended products tailored for you. Google has products to help you stand out online, reach more customers, and work more efficiently. The recommendations will include products to help with all three, but with a special focus on the goal that's most important to you," she adds.A tight schedule of in-person workshops held throughout the country will enable interested entrepreneurs to attend one of the live seminars in cities near them, giving them the opportunity to network and learn from Google's business experts. In a blog post about the Google Small Business platform, Spalding underlined that in 2018 alone Google's Search and Advertising tools helped generate $335 billion in economic activity for millions of businesses, website publishers, and nonprofits across the United States.She said that over the years she has gotten to know many small business owners and has learned about the challenges they face. The biggest struggle for most is promoting their businesses and time management. Google for Small Business intends to solve those problems. "Small businesses make a big impact on our communities––creating jobs, treating customers like family and often defining what makes a town unique. Google is committed to helping these businesses use the power of the web to grow and thrive," Spalding wrote.Like other Grow with Google programs, Google Small Business is available free of charge. Launched in 2017, Grow with Google strives to provide millions of Americans with the digital skills necessary for success in the 21st century. Apart from small entrepreneurs, the initiative targets students and job seekers, veterans and military families, teachers, developers, and startups, offering content curated to each group.
By Ivana V.
·
November 19,2020
---
Leave your comment
Your email address will not be published.