Kabbage Secures $200M to Fuel Its AI-Based Loans Platform for Small Businesses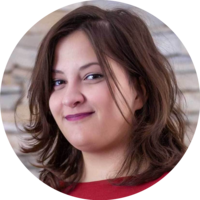 The AI-based small business loan platform Kabbage is adding more fuel to its lending machine with an additional $200 million influx.
20 Gates Management and Atalaya Capital Management are administering and managing an unnamed subsidiary of a large, unnamed life insurance company that provided the startup's revolving credit facility.
Kabbage is backed and venture funded by SoftBank, Reverence Capital Partners, Thomvest Ventures, and others. The Atlanta-based company's money arrived soon after a $700 million securitization only three months prior. The three-year credit facility terms are particularly telling since they reflect the continuous high level of confidence in the company's success.
With loans amounting to $250,000 per deal, Kabbage has built quite an SMB platform for itself. What truly sets the company apart is the unique loan approval process, or rather its length: from start to finish the whole operation takes mere minutes. Their speedy process is disruptive to the traditional method of applying for bank loans, which often take longer to close, and also come with higher rates if they do get approved.
Leveraging the big data from all over the web, Kabbage is able to make choices which are both fast and safe. It uses indicators from eligible companies' own public activities, but that's not all. With "2 million live data connections" of additional resources, Kabbage incorporates comparative information from across a wider group of similar companies to its algorithm, delivering dependable results.
Kabbage was last valued at $1.2 billion in an equity round from the Vision Fund in 2017, and about $500 million were raised in equity from its many investors.
Along with an impressive equity story, Kabbage's origin story also adds tremendous value to its image and trustworthiness. To date, it has loaned out $7 billion in capital collected via securitization and other facilities, to as many as 185,000 businesses.
On top of that, the company has measured increased business activity over the last two years. In Q2 of 2018, Kabbage loaned nearly $700 million, beating its Q1 record of $600 million. This score puts the company on track to loan out between $2.4 billion and $3 billion in 2019.
Direct consumer relationships are behind most of Kabbage's user pool, but the company has also been expanding via third-party connections. Many white-label partnerships with banks serve to fuel their own loan opportunities for SMBs.
Earlier this year, Kabbage was also picked up by Alibaba, an eCommerce giant that wants to help the finance purchases of its small business customers with up to $150,000. This collaboration is a part of Alibaba's attempt at building its business in the U.S. by way of its quiet acquisition of OpenSky.
More from news
For two years, eCommerce sales in the US have been flourishing, as people stayed home to avoid crowded areas.
By Danica Jovic
·
March 24,2022
Let's talk about some small business trends that the COVID-19 outbreak spearheaded that will almost certainly continue in 2022.
By Julija A.
·
March 14,2022
The US government plans to allocate $10 billion to help small businesses in underserved communities and initiate a wider economic recovery from the pandemic.
By Julija A.
·
March 01,2022
---
Leave your comment
Your email address will not be published.