J.C. Penney Attempts Debt Restructuring, Hires Advisers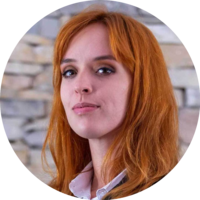 J.C. Penney has hired advisers in an attempt to explore debt restructuring options, Reuters reports. The goal is to buy more time in order to try and save the once leading U.S. retailer.
The 117-year-old company is $4 billion in debt, and payment will be due in the next few years. J.C. Penney has lost a staggering $1.4 billion over the last five years, and recovery will take a lot of effort.
The company's stocks dropped a shocking 50% in the last year. Current trades are at $1.15, giving it a market capitalization of $342 million.
In May sales at stores that have been open for at least a year fell more than expected during the first quarter and the net loss nearly doubled, reaching $154 million, the retailer said.
The Texas-based company has been unable to cope with competition in the face of TJX Cos Inc's, Marshalls and T.J. Maxx chains. J.C. Penney has also struggled to boost its e-commerce business, unable to compete with more established players like Amazon.
The retailer does have more than $1.5 billion under a revolving credit line, but investors have continued to sell stocks, in response to financial losses. Its credit rating is deep in junk territory, increasing its borrowing costs.
J.C. Penney is exploring options that could include raising additional cash or negotiating with creditors to push out debt maturities. The retailer employs 95,000 people and operates more than 860 stores, despite closing shops over the years and revamping remaining locations.
Recent weeks have seen the company hold discussions with lawyers and investment bankers who specialize in advising troubled companies on debt restructurings and other financial workouts.
In the short term, the company has taken steps to increase financial breathing room and avoid potential bankruptcy. However, analysts have expressed concerns that J.C. Penney will run out of money and fail to change its declining fortune in time.
About the author

Julija A.
Julia A. is a writer at SmallBizGenius.net. With experience in both finance and marketing industries, she enjoys staying up to date with the current economic affairs and writing opinion pieces on the state of small businesses in America. As an avid reader, she spends most of her time poring over history books, fantasy novels, and old classics. Tech, finance, and marketing are her passions, and she's a frequent contributor at various small business blogs.
More News
This Thursday Toys R Us announced that they were making a comeback in time for the 2019 holiday season.New stores are set to open at the Galleria in Houston and Westfield Garden State Plaza in Paramus, New Jersey. The difference between these stores and their predecessors is that the new ones will be smaller and sell fewer toys. Instead, they will offer interactive, playground-like experiences and toy demonstrations.The stores will include space for hosting special events such as birthdays, organize various daily activities, and contain open play areas. Massive sales floors are a thing of the past—the new stores will be about 6,500 square feet each, which a third of their previous size.Tru Kids Brand, the owner of Toys R Us, is making these changes together with the startup b8ta, a company that designs interactive and technology-focused retail spaces. The stores will be "the most progressive and advanced in the world, and we hope to surprise and delight kids for generations to come," Vibhu Norby, CEO of b8ta, claims.The updated Toys R Us website promises an experience "centered around product discovery and engagement." The focus is on creating fun family memories. What never changes is that "kids want to touch everything and simply 'play,'" says Phillip Raub, president of b8ta and interim co-CEO of the Toys R Us joint venture.One key difference is that consumers will be able to play with toys before purchasing them. This immersive experience is the key to a better understanding of customers' needs. It will allow for assessing how in-store retail experiences affect online sales. Tru Kids is aiming to provide a "highly engaging retail experience designed for kids, families and to better fit within today's retail environment." They will let brands "design custom experiences and branded shops."The Toys R Us reinvention comes after last year's bankruptcy and the closure of all 700+ stores in the U.S. The company was $5 million in debt, even though the company's sales accounted for one fifth of all toy sales in the U.S. This debt was accumulated after a controversial buyout of the company in 2005. The chain employed more than 30,000 U.S. workers before the collapse and is intent on prioritizing hiring former employees after the reopening.There are currently over 900 Toys R Us stores open across Europe, Asia, and India. Another 70 stores are to be open overseas by the end of 2019. In 2020, the plan is to open ten more stores, each one across 10,000 square feet, in "prime, high-traffic retail markets."It remains to be seen if this upgraded version of Toys R Us will succeed and thrive once again in the U.S.
By Julija A.
·
July 19,2019
KPMG's 2019 Retail Trends Report reveals how hyper-personalization, offering competitive prices on cost comparison websites and apps, chatbots, experience retail, environmentally-friendly practices, and social media are disrupting the industry.With a record-high number of retail store closures this year, it is evident that the old retail model of selling goods at a brick-and-mortar shop just doesn't cut it anymore. Emerging technologies are transforming consumers' shopping habits, forcing retailers to adapt or close shop. Here is a short overview of the key findings from the recent KPMG Report.From deep retail to hyper-personalizationDeep retail is defined as the use of profound learning about customers, which allows retailers to develop personalized, highly tailored shopping experiences, products, and services. Collecting customer data from an ever-expanding list of sources, including smartphones, online searches, purchases, product views, and even eye movements, analyzing it and curating a special offer for each customer is the next step in retail according to the report.The rise of the price-savvy consumerMore than ever before, consumers are doing their research before making any purchases. With so many retailers out there, modern shoppers have developed a money-saving habit of comparing product prices online. Apps like ShopSavvy, which allow users to scan the barcode of any product and compare all the best prices on the internet and at nearby stores, make for a very well informed consumer.Consumer-AI bond strengthens As artificial intelligence advances, humans are becoming more accustomed to it. At the moment, chatbots and smart speakers represent the main application of this developing technology in the retail sector.Smart speakers, dependant on assistants from eCommerce giants like Amazon, open up new ways for retailers to reach consumers and deliver unique shopping experiences thanks to the vast amounts of data they collect.Chatbots are another example of shoppers becoming more trusting and reliant on AI. HelloAva is a startup that based its product precisely on this trend. It helps consumers determine their skin type through a 12-question SMS or Facebook Messenger conversation. After analyzing the answers, the bot recommends skin products and regimens based on the person's responses.The birth of "retailtainment"With shoppers spending more and more money on experiences and less on things, it's time for retailers to change their offer. In addition to selling products, it's becoming essential to provide for a memorable and immersive experience too. Ikea's sleepover party is a case in point. After listening to what their customers want on social media, the company came up with a plan to host a slumber party for a hundred lucky shoppers in one of their UK stores. The event which left shoppers craving more similar events was a complete success.Environmentally friendly practicesInstead of shopping with their wallets, modern consumers are shopping with their values, the report indicates. They identify sustainability as an important factor when choosing brands to trust. What's more, customers see through empty promises and marketing campaigns, expecting a real commitment from retailers.The brand-building potential of social mediaRetailers without a social media presence are doomed to fail. The report shows that one in every three Millennials uses social networks as their primary way of interacting with brands and companies. Other demographic groups are represented on social media as well, although not as frequently.Social networks are an immensely powerful tool, not only for creating a brand image but also for interacting with customers. It is a space that gives retailers insight into what their customers want and a platform for cultivating and nurturing customer relations.For more industry insights, consult the full report here.
By Ivana V.
·
July 18,2019
The Commerce Department data shared on Tuesday shows that retail sales rose by 0.4% in June, while the Coresight Research report indicates that more retail stores have closed so far in 2019 than over the entire course of last year.The current state of U.S. retail can be described as contradictory, with sales reports surpassing economists' expectations on the one hand and brick-and-mortar stores closing at a tremendous rate on the other.Sales up in JuneThe data published by the Commerce Department reveals that retail sector sales made in June grew by 0.4% compared to May, even though economists polled by Reuters predicted that the growth would be only 0.1%.Increased retail sales in June - mostly relating to vehicles, gasoline, building materials, and food services - following strong sales in April and May indicate that consumers have stepped up their spending in the second quarter. This trend might help soften some of the blow on the economy caused by weak business investments.Mark Cohen, director of retail studies at Columbia Business School, suspects that the current consumer spending habits will be short-lived, due to the fact that the nation is heavily indebted."Consumers are increasingly overextended. Consumer debt, student debt, and mortgage debt are at record levels. Consumers are fueling their spending through debt," Cohen told Marketplace. He also predicts a sharp pullback in the retail sector, caused by trade tensions and hiking tariffs. "There's major insecurity with regard to retail pricing caused by the tariff kerfuffles going on between the U.S. and China, Europe, Canada, and Mexico." Number of brick-and-mortar stores downA Coresight Research report that tracks the number of retail store closures and openings, updated weekly, shows that more stores have closed in the first 28 weeks of 2019 than in all of 2018.Last year, which was considered very bad for retailers, saw 5,864 stores close and only 3,258 open. This negative trend shows no sign of stopping in the current year, on the contrary. Fred's, Charming Charlie Holdings, Payless ShoeSource, Dressbarn, Charlotte Russe, Family Dollar - these are just a few of the 7,062 retailers who have closed some or all of their retail locations in 2019. And the number of stores that have opened so far this year is only 3,017.Consequently, the retail sector will see substantial job cuts. Outplacement company Challenger, Gray & Christmas reports that retailers announced 53,248 job cuts through June this year. The total number of layoffs from the sector last year was 98,563, the highest since 2009. Vice President of the company, Andy Challenger, draws attention to the fact job losses are distributed unevenly across the country."A lot of those job cuts are in retail locations in rural America, in smaller towns, whereas a lot of the jobs being created in warehouses and distribution centers are closer to major metropolitan areas," Challenger commented to Marketplace.E-commerce is the downfall of traditional retail because store owners, burdened with the high cost of stores and employees, are finding it impossible to match the competitive prices online merchants offer. It appears that retailers who have adjusted to the demands of modern shoppers by providing an omnichannel experience are doing the best.
By Ivana V.
·
July 13,2020
---
Leave your comment
Your email address will not be published.