Israeli Startup Raises $640M in One Round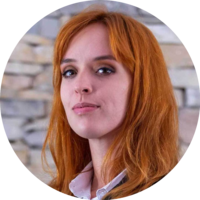 Israeli-Singaporian company Trax secured a $640 million Series E funding round.
The primary investors during this round were led by SoftBank Vision Fund 2, along with tech-oriented funds under BlackRock. More prominent investors included OMERS, one of Canada's largest defined benefit pension plans, and Sony Innovation Fund.
The company focuses on helping retailers improve the shopping experience by applying digital technologies, accelerating thus these businesses' digital transformation.
Trax is a pioneer in AI-driven, autonomous shelf-monitoring solutions that provide merchandising services at an enterprise level. The tech is used to help retailers keep products stocked by using an on-demand crowd marketplace. Trex technology effectively digitalizes department stores by using AI and collected data to automate inventory management.
In the words of the company's CEO, Justin Behar, "Trax has been building its sophisticated, AI-powered, retail cloud platform for more than a decade. We began our journey by creating novel computer vision solutions for retail and have since broadened our capabilities to serve the evolving needs of the modern retail ecosystem."
Despite the potential IPO (initial public offering) and substantial funding, the company fired dozens of employees in 2020 and is supposedly planning more layoffs this year. According to local sources, the company already fired about 120 of its workers in Israel shortly after the onset of the COVID-19 pandemic.
Trax currently employs around 1,000 workers, operates in more than 50 countries, and has about 175 clients.
"We are witnessing the retail industry adopt digital technologies at an unprecedented pace and scale. Despite the turbulence of 2020, we made tremendous strides in our business because of the hard work, dedication, and team spirit at Trax," stated Joel Bar-El, Trax co-founder and executive chairman.
In preparation for the IPO at the New York Stock Exchange (NYSE), the company hopes for a $2 billion valuation and going public in the first half of 2021.
About the author

Julija A.
Julia A. is a writer at SmallBizGenius.net. With experience in both finance and marketing industries, she enjoys staying up to date with the current economic affairs and writing opinion pieces on the state of small businesses in America. As an avid reader, she spends most of her time poring over history books, fantasy novels, and old classics. Tech, finance, and marketing are her passions, and she's a frequent contributor at various small business blogs.
More News
With IPOs turning into a fragile investment method and SPACs taking over, a change in crowdfunding rules is set to boost investment in diverse startups. The changes allow investors and founders to raise up to $5 million from crowdfunding, marking a significant increase from $1.07 million in 2020. This opens the door to new opportunities for startups that have so far struggled with raising funds the traditional way. Startups that have capped under previous rules can reopen their campaigns and test the waters with investment interests before filing the mandatory paperwork with the SEC. According to some forecasts, the new rules could pave the way for $1 billion in crowdfunding offerings in 2021. That's a significant jump from the $250 million in the past year. Ever-rising interest in potential startup unicorns proved that $1.07 million was not enough to cover the needs of smaller companies. Regulation Crowdfunding has traditionally been the standard route for small businesses and under-represented founders in Europe to raise money. It allows entrepreneurs to set what they would like to offer instead of just equity - some of them offer interest-bearing notes or revenue-sharing agreements. Crowdfunding also allows regular people to get involved. The pandemic accelerated its evolution as it provides a simple route to funding. Several platforms offer people a chance to participate in the success of young companies struggling to get financing through traditional means. The popularity of Regulation Crowdfunding has increased from last year and is bound to skyrocket in 2021. Throughout 2020, startups have been using this method to raise funds, and Wefunder, a crowdfunding platform, reported a four-fold investment volume throughout the year. Namely, in February 2020, $2.8 million was invested in startups ranging from self-driving cars to next-door coffee shops, and in February 2021, it reported an $11.4 million volume. These are considerable amounts coming from both regular people investing $100 to angel investors "paying it forward."
By Julija A.
·
March 23,2021
The online payment processing company Stripe saw its valuation surge to $95 billion after it raised $600 million in a recently-concluded funding round. That makes Stripe the most valuable startup in the US. Businesses use Stripe's software to process payments. Its main competitors are Paypal and Square, while some of the company's top customers include Amazon and Lyft. Like other payment providers, a shift towards online shopping fuelled Stripe's growth and attracted more investors. This trend has only been accelerated by the coronavirus pandemic. In an official statement, Stripe unveiled plans to use the new round of funding to expand its European operations and invest in its Dublin headquarters. Out of the 42 countries where Stripe currently powers businesses, 31 are in Europe. In the same announcement, the company revealed that its services will soon be available to millions of businesses in Brazil, India, Indonesia, Thailand, and the UAE. All of them are eagerly waiting to adopt this payment platform for their e-Commerce business. Stripe has an impressive number of industry leaders as customers, with 50 of them processing more than $1 billion through the platform. Its enterprise revenue is its main segment and is nearly tripling each year. The company recently started providing checking accounts to its customers and is working with banks such as Goldman Sachs and Citigroup.
By Julija A.
·
March 22,2021
The Covid-19 pandemic shifted the stream of capital toward online businesses. As a result, venture capitalists are buying up startup stocks left and right, often at exorbitant prices, to stay in the race for stakes led by large investment companies. February was an excellent month for tech startups, as the total investment in them amounted to a whopping $35 billion. This is just $6 billion short of the record high in January 2021, and it still created 22 startup unicorns. One of the most significant investments was the $500-million stake in Elon Musk's aerospace company SpaceX. Many incredible listings went public in March, and big investment companies seem to be furthering the overpricing trend. Tiger Global Management and Coatue Management are often named as the mammoths pushing VCs to pay more. The former has led some of the largest deals this year, most notably the $450-million round of funding for Checkout.com, turning it into another startup billionaire. To keep up, VCs halved their investment-decision time. Business software and eCommerce companies have benefited the most from this investment craze, prompted by the overall shift to web-based daily life due to the pandemic. However, many seasoned investors warn against jumping on board and making hasty decisions. While this shift in investment trends is bound to help many new startups, it also increases the risk of failed ventures, as not all companies will live up to these grand expectations. Arun Mathew, a partner at the VC firm Accel, illustrated this danger in the interview he gave the Financial Times: "Not every company can be Zoom or Snowflake." Whether VCs will learn this harsh truth the hard way remains to be seen.
By Goran Dautovic
·
September 21,2021
---
Leave your comment
Your email address will not be published.