Irish Startup to Discover Five New Healthcare Ingredients with AI by 2021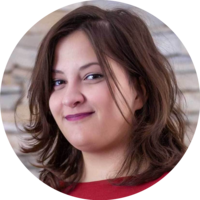 An Irish healthcare startup Nutrias has discovered the first healthcare ingredient using artificial intelligence (AI). It plans to discover another four within the next 18 months.
Nuritas has raised $65m (£51m) from a series of high-profile investors such as U2's Bono, Salesforce founder Marc Benioff, and the Edge. It has also raised money from serial entrepreneur Ali Partovi, an early advisor to Dropbox, and the European Investment Bank.
The startup's machine learning method for drug discovery now prides itself on a 60% success rate — surpassing the results in the rest of the pharmaceutical industry by a long shot.
The first ingredient with medicinal effects was discovered in collaboration with the German chemical giant BASF (BAS.DE), and it helps treat inflammation. By the end of 2019, the healthcare product should hit the market in a number of sports nutrition products, said CEO Emmet Browne, in his interview for Yahoo Finance UK.
"We believe not only that we have launched the only healthcare ingredient found through AI, but we will, in fact, launch the second, third, fourth, and fifth within a 12–18 month period as well," Browne commented in the interview.
Such ingredients usually take five to seven years to discover, at an approximate cost of $35m. Nutrias has achieved the same goal in two years.
"To have something in market that quickly is just exceedingly disruptive by comparison to what's normally the case with that particular arena," said Browne.
A three-stage process is all this startup needs to discover new healthcare products, starting with a manual identification of a range of possibilities. Once this stage is finalized, machine learning steps in to narrow down the options. Somewhere around 60% of identified ingredients will show the bioactive activity the scientists are searching for, according to Browne.
"In effect, what we do is use artificial intelligence to unlock nature's secrets. That's the depth of it."
"Nature carries an exhaustible reserve of bioactive opportunities," Browne said, noting that the "vastness has until now made it relatively impenetrable to the 20th-century process of discovery."
Founded in 2014 by Dr. Nora Khaldi, an Irish-Algerian scientist, Nuritas combines AI and genomics to discover and unlock natural Bioactive Peptides with a wide array of health benefits. In a world of mounting health issues, a growing number of chronic diseases, and a rapidly aging population, Nutrias is trying to offer preventative options at an affordable price.
Nutrias is also a founding member of a coalition of tech and health experts, pharmaceutical companies, and research organizations called the Alliance for Artificial Intelligence in Healthcare. They aim to use AI and machine learning to build a healthier world for everyone.
More from news
The US drive-thru restaurant franchise Checkers & Rally's closed a multimillion-dollar deal with Israeli startup Hi Auto and purchased its AI-based speech recognition software. The restaurant chain announced that it was implementing the technology in all the company-operated stores and most of the franchised locations. Hi Auto's technology will enable Checkers & Rally's customers to place their orders through an automated speech recognition system that reportedly has a 95% accuracy rate. The system is capable of recording changes in the order during conversations with customers and understands complex menus and even half-sentences. In short, the solution acts as the perfect employee who does not grow weary, never misses a day of work, is always polite, and never forgets to suggest upsells. The system helps solve the labor shortage problem in the US restaurant industry, which loses hundreds of thousands of employees each month. When compared to human employees, the software is able to take orders faster and handle more customers simultaneously without any errors. The move is seen as a strategic one by Checkers & Rally's, which has been struggling in recent years to keep up with the likes of major chains such as Wendy's, Burger King, and Jack in the Box. Along with investing in restaurant POS systems that streamline order management, Checkers & Rally's has also been upgrading its mobile app. The goal is to make it easier for customers to order and pay ahead without having to wait in line for the cash register. The deal is also a major achievement for Hi Auto, which was founded in 2019 by Zohar Zisapel and has raised $8 million to date. The company will now be able to scale its operations and widen its presence in the US market with one of the biggest fast-food companies as its client.
By Julija A.
·
March 18,2022
Pony.ai, a US- and China-based autonomous driving tech-startup company, reported on March 7, 2022, that its valuation had peaked at $8.5 billion.
By Julija A.
·
March 14,2022
On January 25th, New York and Tokyo-based startup Bokksu announced its Series A funding round raised $22 million.
By Julija A.
·
February 07,2022
---
Leave your comment
Your email address will not be published.