Intel Announces Program to Help Israeli AI Startups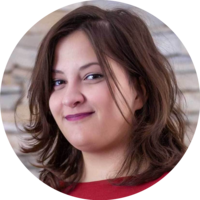 On Sunday in Intel has announced a new start-up initiative to help Israel develop cutting-edge AI (artificial intelligence), and autonomous systems.
Intel and industry experts are to train 15-20 Israeli startups in a 20-week business and technical mentorship. Tzahi Weisfeld, former global head of Microsoft for Startups will be leading the program.
The initiative called Ignite will be based in Tel Aviv. Israeli start-ups are the prime target this year. Intel also announced it expects to expand to other countries in case the Israeli efforts achieve positive impact.
According to Bob Swan, Intel's CEO, "Intel has always worked in concert with open ecosystems to scale new technologies so they can be transformational for our customers, business and society."
"Israel has the deep skill base in AI, autonomous systems, and the underlying technologies critical to these inflections that make it a natural choice to launch our Ignite program."
Intel and Israel
The Intel Corporation, based in Silicon Valley, is one of the biggest exporters and employers in Israel. Many of Intel's new technologies are developed there. In early 2019, it decided to invest $11 billion in a new production plant, bringing thousands of jobs to the blue-collar area of Kiryat Gat, Isreal.
In 2017, it acquired Mobileye, an Israeli autonomous-vehicle technology for $15.3 billion. This was a part of Intel's plan to strengthen its position in the autonomous vehicle industry.
Mobileye's REM platform was to be used in a variety of autonomous systems for a number of carmakers. Its HD mapping solution is based on data collected by REM compatible vehicles.
The info collected will allow autonomous cars to share information such as weather data, construction info, or even incident reports, and help drivers avoid traffic jams and find the shortest, most enjoyable driving routes.
Additionally, one of Intel's biggest markets is China. This adds some weight to the fact that the U.S. Commerce Department banned Huawei Technologies from buying components and parts from U.S. companies without the approval of the U.S. government.
As Huawei is one of Intel's most important customers, this decision could have far-reaching consequences. An effort to expand and invest in alternative markets seems like a logical step.
"What we intend to do is be very focused on serving customers around the world but at the same time abide by the rules. We aren't shipping anything that's specified on the entity list," said Swan.
More from news
The US drive-thru restaurant franchise Checkers & Rally's closed a multimillion-dollar deal with Israeli startup Hi Auto and purchased its AI-based speech recognition software. The restaurant chain announced that it was implementing the technology in all the company-operated stores and most of the franchised locations. Hi Auto's technology will enable Checkers & Rally's customers to place their orders through an automated speech recognition system that reportedly has a 95% accuracy rate. The system is capable of recording changes in the order during conversations with customers and understands complex menus and even half-sentences. In short, the solution acts as the perfect employee who does not grow weary, never misses a day of work, is always polite, and never forgets to suggest upsells. The system helps solve the labor shortage problem in the US restaurant industry, which loses hundreds of thousands of employees each month. When compared to human employees, the software is able to take orders faster and handle more customers simultaneously without any errors. The move is seen as a strategic one by Checkers & Rally's, which has been struggling in recent years to keep up with the likes of major chains such as Wendy's, Burger King, and Jack in the Box. Along with investing in restaurant POS systems that streamline order management, Checkers & Rally's has also been upgrading its mobile app. The goal is to make it easier for customers to order and pay ahead without having to wait in line for the cash register. The deal is also a major achievement for Hi Auto, which was founded in 2019 by Zohar Zisapel and has raised $8 million to date. The company will now be able to scale its operations and widen its presence in the US market with one of the biggest fast-food companies as its client.
By Julija A.
·
March 18,2022
Pony.ai, a US- and China-based autonomous driving tech-startup company, reported on March 7, 2022, that its valuation had peaked at $8.5 billion.
By Julija A.
·
March 14,2022
On January 25th, New York and Tokyo-based startup Bokksu announced its Series A funding round raised $22 million.
By Julija A.
·
February 07,2022
---
Leave your comment
Your email address will not be published.