Increasing Productivity a Key Concern for Biz Owners: Survey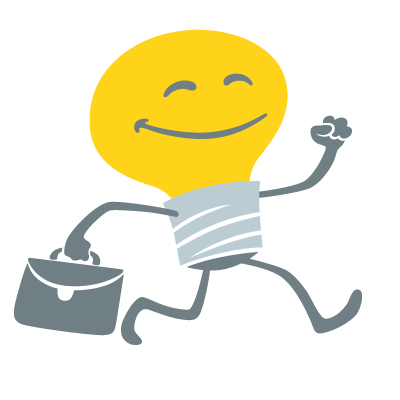 The owners of small businesses and startups say finding more effective ways to increase workforce productivity is their main concern.
That's the bottom line from a report based on online interviews of 319 small-business owners. According to the study, 54% of them find "improving productivity and efficiency" the greatest challenge they face. The survey was conducted by Oasis, a professional employer organization that provides HR administration, employee benefits, healthcare management, payroll administration, and other services to small-business clients. Oasis is a subsidiary of Paychex.
The survey revealed a handful of additional difficulties that small businesses struggle with:
- 41% of owners say that attracting quality employees to join the business can be extremely difficult.
- 33% are occupied with developing employees to be able to contribute at higher levels.
- 33% say that keeping employees focused on what's most important for business can be challenging.
"Administering payroll, complying with employment regulations, and offering competitive health benefits are specialized skills that require time and resources. These tasks can be a distraction from the work that needs to get done in acquiring customers and growing the business," says Melissa Ness, a regional director at Oasis.
Furthermore, according to POSQuote, Point of Sale Systems can increase productivity in retail businesses, such systems help manage payroll, sales reports, accounting and many other business functions.
Although 87% of small-business owners think time spent on HR and work-related issues is crucial to establishing good workflow, many say they find these employee-related tasks overly time-consuming. Thirty-one percent of company owners say that they lose more than a quarter of their work time to these duties.
To save time and resources, more and more small business owners are seeking to outsource these activities: attracting quality employees to join the business, leveraging software for better remote working collaboration, improving productivity and efficiency, and employee retention and engagement.
More from news
For two years, eCommerce sales in the US have been flourishing, as people stayed home to avoid crowded areas.
By Danica Jovic
·
March 24,2022
Let's talk about some small business trends that the COVID-19 outbreak spearheaded that will almost certainly continue in 2022.
By Julija A.
·
March 14,2022
The US government plans to allocate $10 billion to help small businesses in underserved communities and initiate a wider economic recovery from the pandemic.
By Julija A.
·
March 01,2022
---
Leave your comment
Your email address will not be published.