In-Store Shopping on the Rise as Holidays Approach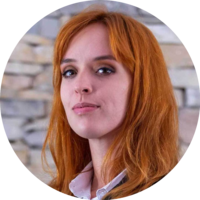 More consumers decided to visit brick-and-mortar stores and retail chains to shop over the Thanksgiving weekend and fewer shopped online, leading retail trade group The National Retail Federation said Tuesday.
Migration to physical stores was likely fueled by the widespread COVID-19 vaccinations in the US. It seems that, compared to the 2020 holiday season, shoppers perceive the epidemiological situation as improved. Another important way in which COVID-19 changed consumers' shopping behavior is reflected in buyers turning toward goods instead of spending on experiences, such as travel.
"Retailers have adapted and enticed customers with a number of incentives throughout November. The Thanksgiving holiday weekend remains a significant time for friends and families to check specific holiday items off their lists," said NRF President and CEO Matthew Shay in a press release. "Over the last few years, consumers have shifted their holiday shopping plans to start earlier in the season."
The five-day holiday shopping period from Thanksgiving Day through Cyber Monday saw approximately 180 million Americans making in-store and online purchases, down 3.5% from the 2020 figures. There's an apparent decrease in spending per consumer; NRF experts explain this trend with buyers' habit of spreading their purchases over a longer period, as many retailers extended their deals into October.
During the Friday-to-Monday holiday stretch, brick-and-mortar retailers recorded a 13.6% increase to 104.9 million shoppers. At the same time, the number of online shoppers decreased by 12.1% to 127.8 million, even though Cyber Monday is primarily focused on eCommerce promotions.
As for the upcoming holidays, NRF predicts a record season, with expectations for overall sales to jump anywhere between 8.5% and 10.5% from 2020.
However, the spread of the latest Omicron strain of COVID-19 might cause disruptions during the shopping season. As the Conference Board reported Tuesday, the consumer confidence index sunk roughly two points this month, which is a nine-month low.
About the author

Julija A.
Julia A. is a writer at SmallBizGenius.net. With experience in both finance and marketing industries, she enjoys staying up to date with the current economic affairs and writing opinion pieces on the state of small businesses in America. As an avid reader, she spends most of her time poring over history books, fantasy novels, and old classics. Tech, finance, and marketing are her passions, and she's a frequent contributor at various small business blogs.
More News
Seattle-based luxury department store chain Nordstrom Inc. disclosed the figures showing a drastic plunge of shares brought on by a supply shortage.
By Julija A.
·
December 09,2021
A report by PYMNTS published earlier this month states that customer policy abuse costs retailers nearly $90 billion annually.
By Julija A.
·
November 05,2021
According to data from the National Retail Federation, retail sales rose by 0.7% from August to September.
By Julija A.
·
October 20,2021
---
Leave your comment
Your email address will not be published.