Illinois Small Business Owners Fearful of the New Human Rights Laws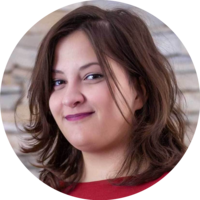 The state of Illinois has decided to touch up their human rights laws, going several steps further than the existing federal regulations. Small businesses will have to abide, and as a result, the future of many companies is at stake.
Gov. J.B. Pritzker signed the bill that will take effect next July. According to the new bill businesses with fewer than 15 workers are no longer exempt from the Illinois Human Rights Act. Jim Bennett, the director of the Illinois Department of Human Rights, takes pride in this "fundamental piece of legislation," providing protection for sexual harassment, disability, pregnancy, and other types of discrimination.
Currently, the Illinois Human Rights Act only covers employers who employ 15 or more people for a minimum of 20 calendar weeks out of the year. The new proceedings will provide different requirements for the way claims are processed, decided, litigated, and ultimately, published. Also, discrimination prevention and training will become mandatory for many institutions.
The new bill is only one of several human rights-related bills Pritzker has signed. Some other examples include the Workplace Transparency Act, requiring workers to use the Illinois Department of Human Rights sexual harassment prevention training program, or provide a similar alternative.
Every year, employers will be required to report the number of judgments or rulings involving unlawful discrimination or sexual harassment to the Illinois Department of Human Rights. Furthermore, every bar and restaurant is required to implement sexual harassment prevention and training policies.
The mandatory training, transparency, and prevention of this type of unlawful behavior is not the primary concern of small businesses, however. Even now, some discrimination protections bypass the 15-employee threshold and can be applied to small businesses.
The bills, which are set to take effect in July of 2020 have raised some concerns because legal fees and settlements associated with the lawsuits could put some employers out of business.
Mark Grant, the executive director of the National Federation of Independent Business Illinois chapter, expressed concern over business owners having to close down due to potential lawsuits. Even a frivolous lawsuit, he claims, could cost businesses enough in legal fees to cause bankruptcy.
Some businesses, however, will remain exempt from the law, including religious institutions, and companies which employ 15 workers or less for over 20 calendar weeks - affecting owners who hire seasonal help.
More News
According to recent research, rising healthcare costs are not sustainable for small business owners. They are open to a variety of options to alleviate the costs, including joining forces to advocate for their interests. The Commonwealth Fund has conducted a national survey of 500 small business employers. Industry experts and small business owners answered several questions via phone or through focus groups. The survey was carried out among businesses with 500 or fewer employees. As many as 37% of small business employers cited healthcare costs as their top concern, more challenging than the rising federal taxes, or attracting new quality employees. Most respondents (69%), claimed they only expected the issue to get worse. The smaller the business, the more burdensome the issue: the survey found that 45% of business owners with 2-25 employees claim the strain of healthcare costs is a major problem. On the other hand, 30% of these respondents estimated this was only a minor issue.  Despite their struggles with covering healthcare expenses, small business owners are reluctant to delegate the rising costs to employees. Less than half (48%) said they had raised employees' deductibles and copays, and 25% demanded the workers should pay higher premiums. Additionally, 16% of employers have done away with dependent coverage in its entirety.  Researchers have found that small business owners are working towards alleviating the problem. In order to accomplish this goal, however, small businesses need policymakers to assist them in order to stay competitive and continue to employ millions of Americans in the future.  When it comes to alleviating healthcare costs, business owners are largely results-oriented, and support policies from across the political spectrum. Both regulatory and market-based solutions are acceptable for small business owners, as long as they curb healthcare costs.  Covering the rising cost of healthcare is a huge issue for small business owners, and many would resort to "Medicare for All" as one of the top solutions, according to the study.  About a third of respondents support some form of medicare: 34% actively support "Medicare for all," and 35% are sturdily in favor of a Medicare or Medicaid buy-in plan. Finally, 38% of respondents strongly support the creation of a national, government-administered plan.  The study also indicated that half of the respondents strongly support price-cap regulations for patient's out-of-pocket costs, while 56% are firmly in favor of policies forcing drug companies to post their list prices. On the other hand, as many as 48% of interviewees are in favor of reduced health insurance bureaucracy and regulations.  The one solution of particular interest is working together towards lowering the burden of healthcare costs. As many as 90% of respondents stated that they are willing to join forces in order to advocate for lower costs. A whopping 76% of interviewees are willing to join a business owners association to tackle this issue, and 59% would consider forming an organization to provide group coverage.  Finally, the survey confirmed that small business owners want the current state of affairs to change and are willing to work together and take pragmatic steps to make this happen. 
By Andrea
·
February 28,2022
A recent report discovered that small businesses are leading the way in workforce investment and economic growth, despite resource constraints. Small businesses across the United States displayed a growing commitment to wage growth, workforce training, and healthcare - one of the biggest issues small business owners have to tackle. Goldman Sachs surveyed 2,285 small business owners that graduated from their 10,000 Small Businesses program. The results have been published in a "Voice of Small Business in America: 2019 Insights Report," released on Sept. 5, 2019. The report was developed in partnership with Babson College. The now apparent success of small businesses might reinforce economic support for these types of business ventures, and prompt a constructive dialogue between small business owners, and capital providers. The survey was administered by Morning Consult, an independent, third-party market research firm. Asahi Pompey, the president of the Goldman Sachs Foundation, and the Global Head of Corporate Engagement, stated that small businesses are vital to the health of the economy, adding that supporting their growth is of critical value. Small businesses are more likely to provide their workers with the appropriate training, healthcare, and wage growth, even if it means reducing their bottom line. According to Richard Bliss, National Academic Director of the Goldman Sachs 10,000 Small Businesses program at Babson College, the report only confirms what we've known for years. Hiring the right people is the biggest challenge for growing small businesses, and the growing skills gap should be narrowed down ASAP. Small businesses need a "strong talent pipeline," an idea that requires more work. Here are some of the key findings the Voice of Small Businesses in America report came up with: Biggest Challenges: As many as 76% of surveyees reported that the main challenge they face is attracting, hiring, and retaining employees. Also, most business owners claim that they appreciate a positive attitude, integrity, and willingness to learn new things more than education and experience. Minimum wage increase: Small businesses are in favor of a higher minimum wage, in spite of its potential impact on their bottom line. Even though 65% of respondents believe the increase would have impacted their earnings negatively, 80% of business owners believe the minimum wage should increase. Healthcare: Even though only 8% of respondents are required to provide healthcare, most business owners provide at least some health benefits for a number of their employees. ACA does not obligate them to do so, but they invest in this issue anyway, as they believe it's "the right thing to do." Taxes and the Government Shutdown: The study found that 46% of surveyees do not know how the 2017 Tax Cuts and Jobs Act affects their business. Almost 40% of business owners reported a negative impact following the government shutdown in late 2018 and early 2019. The effects of automation: As many as 71% of business owners employ some form of automation. Still, this process only resulted in 5% of respondents laying off employees. In fact, 35% simply changed the employees' positions, and 32% even hired new people. Gender issues: While 77% of male respondents are optimistic about the current economy, only 65% of women concur. The results are likely linked to almost ⅕ of women reporting difficulties with securing financial support due to their sex. Only 2% of men claimed the same.
By Andrea
·
February 28,2022
Many small business owners rely on SBA loans to start and grow their companies. Taxpayers diligently contribute to this Federal Agency that is tasked with helping aspiring and struggling small businesses. However, does the money really go to small entrepreneurs in need? Apparently, not always. In the period between the FY2014 and FY2018, Small Business Administration (SBA) approved 543,081 loans for $168.9 billion in taxpayer obligations. However, taxpayers might be surprised to learn that 57% of the SBA portfolio, or $94 billion, was given in loans exceeding $1 million. Not exactly the typical amount awarded to small businesses. According to the American Transparency investigation: U.S. Small Business Administration – Quantifying Lending Practice Report, local mom and pop shops weren't the recipients of such hefty loans. Instead, the money went to private country clubs, hotel chains, mezzanine finance firms, private investor funds, and investment pools. American Transparency, a government watchdog organization reveled in their recently published Report that small businesses in Beverly Hills, California, received a total of $117 million. Specific recipients included doctors with practices on Wilshire Boulevard, a couture high fashion design school, and retailers selling alligator leather belts for $750 and cowboy boots for $3,400. Among the not so small business owners who were granted SBA loans in the last five years was a French wine importer who received $1.75 million. Also, an eyeglass designer whose frames are sported by A-list celebrities got a loan for $2.155 million. "The mission of the SBA is to provide lending to entrepreneurs with great ideas who can't find financing in the private marketplace," says Adam Andrzejewski, CEO of American Transparency. Yet, their Report found significant funds were approved to businesses supporting a luxurious lifestyle which could apply for traditional bank loans. They discovered that seventy-four yacht clubs received SBA loans totaling over $35 million between FY2014 and FY2018. Another $39.2 million of SBA loans went to forty-nine different tennis clubs. Forty-six country clubs received some type of SBA loan amounting to over $18 million while $12.2 billion in lending flowed to highly capitalized VC companies from Wall Street. Apart from granting loans to recipients who don't exactly qualify as small businesses, the SBA also charged-off $16.5 billion during the last nine years (FY2010-FY2018). Given the fact that bad debt experience is realized only five years after the loan is taken out, FY2015 through FY2018 will continue to show an even worse experience as the loans mature. Among those with bad debt, the Report identified four national hotel chains. Between Choice Hotels, Holiday Inn, Comfort Inn, and Days Inn, there are more than $350 million in defaulted SBA loans. "Wasting scarce dollars on unproductive enterprises diverts dollars away from productive enterprises. It's a rigged game in which the house – politicians – always wins," Andrezejewski told The Center Square. He emphasized the importance of publicly asking the following questions: 1. How were these industries chosen? What's the public purpose of asking working and middle-class citizens to subsidize those businesses? 2. During a period of unprecedented economic prosperity, why does the SBA allow so much lending on million-dollar-plus loans? 3. What about the SBA lending to the Wall Street bankers? In his opinion, the taxpayers deserve to know the answers.
By Ivana V.
·
February 28,2022
---
Leave your comment
Your email address will not be published.