Illinois Small Business Owners Fearful of the New Human Rights Laws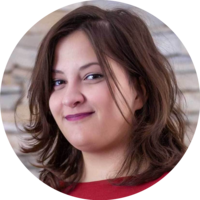 The state of Illinois has decided to touch up their human rights laws, going several steps further than the existing federal regulations. Small businesses will have to abide, and as a result, the future of many companies is at stake.
Gov. J.B. Pritzker signed the bill that will take effect next July. According to the new bill businesses with fewer than 15 workers are no longer exempt from the Illinois Human Rights Act. Jim Bennett, the director of the Illinois Department of Human Rights, takes pride in this "fundamental piece of legislation," providing protection for sexual harassment, disability, pregnancy, and other types of discrimination.
Currently, the Illinois Human Rights Act only covers employers who employ 15 or more people for a minimum of 20 calendar weeks out of the year. The new proceedings will provide different requirements for the way claims are processed, decided, litigated, and ultimately, published. Also, discrimination prevention and training will become mandatory for many institutions.
The new bill is only one of several human rights-related bills Pritzker has signed. Some other examples include the Workplace Transparency Act, requiring workers to use the Illinois Department of Human Rights sexual harassment prevention training program, or provide a similar alternative.
Every year, employers will be required to report the number of judgments or rulings involving unlawful discrimination or sexual harassment to the Illinois Department of Human Rights. Furthermore, every bar and restaurant is required to implement sexual harassment prevention and training policies.
The mandatory training, transparency, and prevention of this type of unlawful behavior is not the primary concern of small businesses, however. Even now, some discrimination protections bypass the 15-employee threshold and can be applied to small businesses.
The bills, which are set to take effect in July of 2020 have raised some concerns because legal fees and settlements associated with the lawsuits could put some employers out of business.
Mark Grant, the executive director of the National Federation of Independent Business Illinois chapter, expressed concern over business owners having to close down due to potential lawsuits. Even a frivolous lawsuit, he claims, could cost businesses enough in legal fees to cause bankruptcy.
Some businesses, however, will remain exempt from the law, including religious institutions, and companies which employ 15 workers or less for over 20 calendar weeks - affecting owners who hire seasonal help.
More from news
For two years, eCommerce sales in the US have been flourishing, as people stayed home to avoid crowded areas.
By Danica Jovic
·
March 24,2022
Let's talk about some small business trends that the COVID-19 outbreak spearheaded that will almost certainly continue in 2022.
By Julija A.
·
March 14,2022
The US government plans to allocate $10 billion to help small businesses in underserved communities and initiate a wider economic recovery from the pandemic.
By Julija A.
·
March 01,2022
---
Leave your comment
Your email address will not be published.