H&R Block Acquires a Canadian Small Business Solutions Platform for $405 Million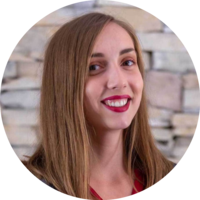 H&R Block Inc. will spend $405 million on acquiring Canadian financial software company called Wave Financial Inc. The decision was announced by H&R Block on Tuesday, June 11.
The Kansas-based company expects to close the deal in the next few months, pending regulatory approval. The news was made public the same day H&R Block published its latest quarterly and annual financial reports.
The American tax preparation firm, in business since 1955, has been looking for ways to accelerate their small business strategy. The company President and CEO, Jeff Jones said in a press release on Tuesday that he feels Wave Financial would enrich the H&R Block's offer by bringing it closer to small businesses.
Wave Financial provides accounting, invoicing, bookkeeping, payroll, and payment processing services to more than 400,000 small businesses worldwide.
Jones explains that bookkeeping and cash-flow management have proven to be major weak points for small business owners, yet they are crucial to successfully preparing annual taxes.
"We spend a lot of time with our clients and listening to our clients and when you do that you learn a lot about their unmet needs," Jones said. "And that leads us to think about product development, innovation and ways we can serve more clients." H&R Block hopes to meet users' needs for financial solutions by offering a simple user experience on a single platform through partnering up with Wave Financial.
Upon the acquisition, Wave Financial will keep its leadership team, headed by the company co-founder and CEO Kirk Simpson. The company will continue to operate from its Toronto headquarters.
"Given the complementary strengths of these two great companies and our shared vision of providing financial help to people who need it, we're delighted to be joining the H&R Block team," Simpson said in the release. "We are excited to work together to deliver additional value to small businesses to help them succeed."
Wave Financial is anticipated to generate between $40 and $45 million in revenue for the 2020 fiscal year.
Apple Supplier AMS Reports a Positive Outlook for Q3 Driving Europen Chip Stocks Up
Back in 2014, H&R Block launched its own software geared toward small businesses. The software provided bookkeeping, tax, payroll, and coaching services to this target group until 2016 when the company made the decision to take it off the market.
H&R Block Financial Report
The Financial statement published on June 11 reveals that in fiscal 2019 the company made $3.1 billion in revenue. In the same fiscal year, 20.3 million US tax returns were prepared by or through H&R Block.
About the author
Ivana V.
Ivana is a staff writer at SmallBizGenius. Her interests during office hours include writing about small businesses, start-ups, and retail. When the weekend comes, you can find her hiking in nature, hanging off of a cliff or dancing salsa.
More from news
For two years, eCommerce sales in the US have been flourishing, as people stayed home to avoid crowded areas.
By Danica Jovic
·
March 24,2022
Let's talk about some small business trends that the COVID-19 outbreak spearheaded that will almost certainly continue in 2022.
By Julija A.
·
March 14,2022
The US government plans to allocate $10 billion to help small businesses in underserved communities and initiate a wider economic recovery from the pandemic.
By Julija A.
·
March 01,2022
---
Leave your comment
Your email address will not be published.