H&R Block Acquires a Canadian Small Business Solutions Platform for $405 Million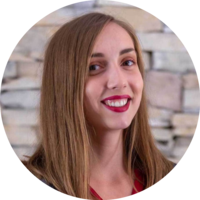 H&R Block Inc. will spend $405 million on acquiring Canadian financial software company called Wave Financial Inc. The decision was announced by H&R Block on Tuesday, June 11.
The Kansas-based company expects to close the deal in the next few months, pending regulatory approval. The news was made public the same day H&R Block published its latest quarterly and annual financial reports.
The American tax preparation firm, in business since 1955, has been looking for ways to accelerate their small business strategy. The company President and CEO, Jeff Jones said in a press release on Tuesday that he feels Wave Financial would enrich the H&R Block's offer by bringing it closer to small businesses.
Wave Financial provides accounting, invoicing, bookkeeping, payroll, and payment processing services to more than 400,000 small businesses worldwide.
Jones explains that bookkeeping and cash-flow management have proven to be major weak points for small business owners, yet they are crucial to successfully preparing annual taxes.
"We spend a lot of time with our clients and listening to our clients and when you do that you learn a lot about their unmet needs," Jones said. "And that leads us to think about product development, innovation and ways we can serve more clients." H&R Block hopes to meet users' needs for financial solutions by offering a simple user experience on a single platform through partnering up with Wave Financial.
Upon the acquisition, Wave Financial will keep its leadership team, headed by the company co-founder and CEO Kirk Simpson. The company will continue to operate from its Toronto headquarters.
"Given the complementary strengths of these two great companies and our shared vision of providing financial help to people who need it, we're delighted to be joining the H&R Block team," Simpson said in the release. "We are excited to work together to deliver additional value to small businesses to help them succeed."
Wave Financial is anticipated to generate between $40 and $45 million in revenue for the 2020 fiscal year.
Apple Supplier AMS Reports a Positive Outlook for Q3 Driving Europen Chip Stocks Up
Back in 2014, H&R Block launched its own software geared toward small businesses. The software provided bookkeeping, tax, payroll, and coaching services to this target group until 2016 when the company made the decision to take it off the market.
H&R Block Financial Report
The Financial statement published on June 11 reveals that in fiscal 2019 the company made $3.1 billion in revenue. In the same fiscal year, 20.3 million US tax returns were prepared by or through H&R Block.
About the author
Ivana V.
Ivana is a staff writer at SmallBizGenius. Her interests during office hours include writing about small businesses, start-ups, and retail. When the weekend comes, you can find her hiking in nature, hanging off of a cliff or dancing salsa.
More News
Small business owners in Utah have something to look forward to—the opening of Utah Small Business Development Center Network's Global Trade Center. Salt Lake Community College's Miller Business Resource Center announced the news on Monday, claiming that the new trade center will offer resources and education for small business owners and entrepreneurs. It will work in collaboration with the old SLCC Global Business Center that was established in 2007. Jim Herrin, the Salt Lake region director of the Utah Small Business Development Center, explained that their aim is to have more businesses find out about the global trade, and establish international training programs. The Utah network is funded by the state of Utah, the agency, and local colleges and universities, Herrin claims, and the program is hiring experts focused exclusively on helping small businesses run smoothly. They will offer person-to-person assistance across all industries and help both established companies and entrepreneurs looking to get started. This can provide an incentive that will help them grow and become more successful. Small businesses are the backbone of the American economy. While only 1% of them export goods, those companies are responsible for one-third of total US global exports, according to the Department of Commerce. Utah alone exported $11.6 billion in goods in 2017, and small businesses accounted for 49% of that share. It can be difficult for small firms to find the capital to fulfill foreign purchase orders, and it's even more difficult for them to connect to overseas buyers. That's why these educational programs are so essential in promoting a healthy economy. US products are considered premium in many countries, so it can sometimes be easier for small businesses to establish themselves in foreign markets than at home. There is less competition, and with the right kind of training, a company can start thriving in a fairly short amount of time. This kind of success can also attract foreign investors and bring in even more profits that help the local market and increase the standard of living for everybody. Through international trade, Utah's economy can continue to evolve and create more jobs and opportunities for its citizens. The new global trade center can help to identify international trade opportunities and, what's more, teach business owners how to respond and make the best of them. It can also give access to grants and provide the needed capital to get in contact with foreign buyers. With this new network of connections and resources, Utah's small businesses can enjoy a new era of growth and prosperity.
By Ivana V.
·
June 12,2019
---
Leave your comment
Your email address will not be published.