Hong Kong Stock Market Suffers Due to Political Protests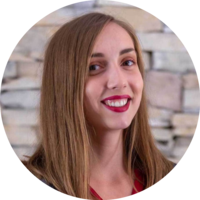 Hong Kong stocks dropped on Wednesday as a consequence of political protests against an extradition bill that has been shaking the city-state since Sunday.
The Hang Seng index lowered by 1.7% as the stock market closed on June 12. Property companies Wharf Real Estate Investment and New World Development were hit the hardest, falling by 5.4% and 4.2% respectively.
The controversial bill which would allow Hong Kong residents to be extradited to mainland China, Taiwan and Macau was scheduled for debate by lawmakers in a Legislative Council on Wednesday morning.
However, tens of thousands of protesters blocked key roads leading to the government offices located in the financial district, thus preventing the debate from taking place. The meeting was later postponed by the officials.
The once-British colony was returned to China in 1997 when it was granted a semiautonomous legal system by Beijing for the next 50. Both its citizens and foreign companies enjoyed the freedoms the city-state allowed, but the proposed bill threatens to limit them and chase foreign capital away.
The largest demonstrations in the last 30 year could have dire consequences on the Hong Kong economy, critics warn. "People loved Hong Kong because it was China, but it wasn't China. If Hong Kong is going to become more like China, of course, they're going to be looking elsewhere including Singapore" said Richard Harris, the CEO of Port Shelter Investment Management to CNN.
Asian analysts have a more optimistic take on the situation—they predict the protests will affect the market similarly to how the 2014 pro-democracy demonstrations did. The chief economist of GE Oriental Financial Group, Francis Lun believes the stock market will be shaken but he doesn't expect it to crash.
Even though protesters are growing in numbers daily, Carrie Lam, Chief executive of Hong Kong, is determined to move forward with the extradition bill. In a statement issued on Sunday, April 29, Lam said the proposed law is designed to close the loopholes in Hong Kong's legislative system that allows fugitives from mainland China to seek protection in the city.
About the author
Ivana V.
Ivana is a staff writer at SmallBizGenius. Her interests during office hours include writing about small businesses, start-ups, and retail. When the weekend comes, you can find her hiking in nature, hanging off of a cliff or dancing salsa.
More from news
As people continue to feel the effects of the pandemic, many small business owners are struggling to keep their businesses afloat. The US Congress is considering House Bill 3807 to help small businesses with a $42 billion relief package. Erika Polmar, the Independent Restaurant Coalition executive director, said this bill would be a "lifeline" for around 2,700 independent restaurants in Oregon that applied for relief last year but never received it. House Bill 3807 now has to pass the US Senate, and we've yet to see how much relief small businesses will actually receive. If this bill passes, it will provide much-needed relief to small businesses across the country. As Polmar said: "The future of our industry, the 216,000 jobs that restaurants and bars provide Oregonians, are in jeopardy if we don't replenish this fund." If voted in, House Bill 3807 would help the Restaurant Revitalization Fund and support many other businesses impacted by the pandemic. With this bill, small business owners could apply for grants to cover expenses such as payroll, rent, and utilities, letting them avoid getting unfavorable loans to keep their business running. This would be a massive relief for many small businesses that have been struggling to stay open during the pandemic. And although many of them are busy again, they are now facing serious problems with inflation. "All of those costs have skyrocketed. So, what you may have seen happening in 2019 as a really great banner night is now barely making ends meet," said Polmar. Dwayne Thomas, the president of the Live Events Coalition, commented on the bill, saying: "We're just in debt up to the hilt trying to stay open and relevant as now we're going back to work. We're going back to work amid a worker shortage, amid all kinds of supply chain issues, and we're going back to work quite quickly." He also said that the $13 billion would be allocated to different businesses and divided into three rounds. The first round of relief will go to those who lost 80% or more of their income within the past two years.
According to the most recent data from the Bureau of Labor Statistics, February 2022 saw significant job growth.
By Vladana Donevski
·
March 10,2022
Despite some progress over the years, the gender gap persists in finance programs at top business schools.
By Julija A.
·
February 08,2022
---
Leave your comment
Your email address will not be published.