Holiday Sales Jump 8.5% Despite Inflation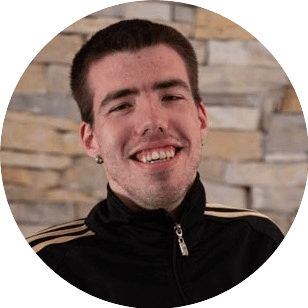 According to Mastercard SpendingPulse, a platform that helps track and visualize consumer spending patterns, US holiday sales shot up 8.5% compared to last year. This came as a surprise to some, as the inflation caused retail prices to soar and consumers were expected to spend less this holiday season.
Sales increased both in stores and online (excluding automotive), as people flocked to nab discounts, use up gift cards, and, of course, buy things for their loved ones ahead of Christmas and New Year's eve. The 8.5% increase was slightly below Mastercard's own estimate of 8.8%, but it still represented the highest year-over-year increase in the last 17 years.
With the latest estimates putting inflation at 6.8%, well above the 2% target designated by the Fed, analysts had more moderate expectations for this holiday season. Another factor that was expected to negatively impact holiday sales was the new Omicron variant of COVID-19, which seems to spread considerably more quickly than Delta.
Holiday spending not only outpaced 2020 but also beat prepandemic levels of consumer spending. Compared to 2019, total sales increased 10.9%, with in-store sales rising 2.4% and online sales 61.4%.
Online shopping is expectedly on the rise as a result of the pandemic, especially on huge online shopping platforms. Online sales made up 21% of total retail spending this year - up 11% from 2020 and 14.6% compared to 2019.
Two item categories were especially popular among shoppers - jewelry and apparel. Sales of apparel shot up 47.3%, while jewelry sales increased 32% from last year. Electronics saw more sales as well - 16% more compared to 2020, and 16.2% more compared to 2019.
While all of this came as great news to retail store owners, high consumer spending could spell trouble come January/February, especially if inflation keeps rising.
About the author
Damjan Jugovic Spajic
Damjan won't tell you how to run your business, but he will try to advise you on how to save your money and avoid financial ruin. As a staff writer at SmallBizGenius, he focuses on finding the most consumer-friendly services available and provides advice to both established and fledgling businesses out there.
More News
Retail store visits on the final Saturday before Christmas dropped by 26.3% in 2021, compared to 2019.
By Julija A.
·
December 27,2021
More consumers decided to visit brick-and-mortar stores and retail chains to shop over the Thanksgiving weekend and fewer shopped online.
By Julija A.
·
January 20,2022
Seattle-based luxury department store chain Nordstrom Inc. disclosed the figures showing a drastic plunge of shares brought on by a supply shortage.
By Julija A.
·
December 09,2021
---
Leave your comment
Your email address will not be published.