Hiring Reaches Record Numbers Despite December Slowdown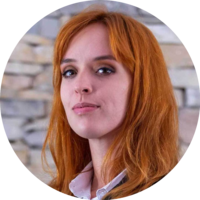 New job hiring in December ended with a record year for job gains. Despite disruptions and challenges posed by the Omicron variant of COVID-19, unemployment continues to decline while wages grow, suggesting a brighter picture for the US economy in 2022.
Another 199,000 jobs were added in December, below the 537,000 monthly average in 2021. According to the economists, the December numbers were caused by companies not being able to find workers in a tight labor market.
More than 6.4 million jobs were filled by the end of 2021 than in 2020. Even though this is a record increase, the US labor market still has 3.6 million jobs less than before the pandemic.
With the improved distribution of COVID-19 vaccines and substantial consumer demand, the economy is getting back on track. It has also been backed by historically high job openings leading to workers quitting their current jobs to find better prospects.
Certain setbacks still obstruct economic growth, such as the surge in new COVID-19 cases and the disrupted supply chain. However, manufacturers and retailers are close to recovering complete losses from the early pandemic. Improvements are visible in leisure and hospitality employment, but the payrolls remain 7% below prepandemic levels.
Unemployment dropped to 3.9% in December from 4.2% in November. Many employers are forced to increase pay as they compete for a limited number of workers. Hourly wages increased by 4.7% on average in 2021 compared to the previous year.
The rising inflation and a tight labor market are likely to make Federal Reserve officials increase interest rates at their next policy meeting in March.
Economists say that businesses are becoming increasingly adaptive to the oscillations of the number of new COVID-19 cases and changing measures, limiting economic impact on their revenue. Many companies have shifted to the work-from-home model as software solutions ensuring good workflow are readily available and easy to implement.
Unlike previous variants of the coronavirus, Omicron threatens to impact the economy by infecting large numbers of workers and sending them to quarantine, causing labor shortages. About 1.7 million workers were absent from work in December 2021 because of illness. With rising Omicron infection cases, this number is expected to reach 4.6 million in January 2022.
About the author

Julija A.
Julia A. is a writer at SmallBizGenius.net. With experience in both finance and marketing industries, she enjoys staying up to date with the current economic affairs and writing opinion pieces on the state of small businesses in America. As an avid reader, she spends most of her time poring over history books, fantasy novels, and old classics. Tech, finance, and marketing are her passions, and she's a frequent contributor at various small business blogs.
More from news
As people continue to feel the effects of the pandemic, many small business owners are struggling to keep their businesses afloat. The US Congress is considering House Bill 3807 to help small businesses with a $42 billion relief package. Erika Polmar, the Independent Restaurant Coalition executive director, said this bill would be a "lifeline" for around 2,700 independent restaurants in Oregon that applied for relief last year but never received it. House Bill 3807 now has to pass the US Senate, and we've yet to see how much relief small businesses will actually receive. If this bill passes, it will provide much-needed relief to small businesses across the country. As Polmar said: "The future of our industry, the 216,000 jobs that restaurants and bars provide Oregonians, are in jeopardy if we don't replenish this fund." If voted in, House Bill 3807 would help the Restaurant Revitalization Fund and support many other businesses impacted by the pandemic. With this bill, small business owners could apply for grants to cover expenses such as payroll, rent, and utilities, letting them avoid getting unfavorable loans to keep their business running. This would be a massive relief for many small businesses that have been struggling to stay open during the pandemic. And although many of them are busy again, they are now facing serious problems with inflation. "All of those costs have skyrocketed. So, what you may have seen happening in 2019 as a really great banner night is now barely making ends meet," said Polmar. Dwayne Thomas, the president of the Live Events Coalition, commented on the bill, saying: "We're just in debt up to the hilt trying to stay open and relevant as now we're going back to work. We're going back to work amid a worker shortage, amid all kinds of supply chain issues, and we're going back to work quite quickly." He also said that the $13 billion would be allocated to different businesses and divided into three rounds. The first round of relief will go to those who lost 80% or more of their income within the past two years.
According to the most recent data from the Bureau of Labor Statistics, February 2022 saw significant job growth.
By Vladana Donevski
·
March 10,2022
Despite some progress over the years, the gender gap persists in finance programs at top business schools.
By Julija A.
·
February 08,2022
---
Leave your comment
Your email address will not be published.