Hiring Reaches Record Numbers Despite December Slowdown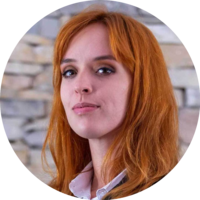 New job hiring in December ended with a record year for job gains. Despite disruptions and challenges posed by the Omicron variant of COVID-19, unemployment continues to decline while wages grow, suggesting a brighter picture for the US economy in 2022.
Another 199,000 jobs were added in December, below the 537,000 monthly average in 2021. According to the economists, the December numbers were caused by companies not being able to find workers in a tight labor market.
More than 6.4 million jobs were filled by the end of 2021 than in 2020. Even though this is a record increase, the US labor market still has 3.6 million jobs less than before the pandemic.
With the improved distribution of COVID-19 vaccines and substantial consumer demand, the economy is getting back on track. It has also been backed by historically high job openings leading to workers quitting their current jobs to find better prospects.
Certain setbacks still obstruct economic growth, such as the surge in new COVID-19 cases and the disrupted supply chain. However, manufacturers and retailers are close to recovering complete losses from the early pandemic. Improvements are visible in leisure and hospitality employment, but the payrolls remain 7% below prepandemic levels.
Unemployment dropped to 3.9% in December from 4.2% in November. Many employers are forced to increase pay as they compete for a limited number of workers. Hourly wages increased by 4.7% on average in 2021 compared to the previous year.
The rising inflation and a tight labor market are likely to make Federal Reserve officials increase interest rates at their next policy meeting in March.
Economists say that businesses are becoming increasingly adaptive to the oscillations of the number of new COVID-19 cases and changing measures, limiting economic impact on their revenue. Many companies have shifted to the work-from-home model as software solutions ensuring good workflow are readily available and easy to implement.
Unlike previous variants of the coronavirus, Omicron threatens to impact the economy by infecting large numbers of workers and sending them to quarantine, causing labor shortages. About 1.7 million workers were absent from work in December 2021 because of illness. With rising Omicron infection cases, this number is expected to reach 4.6 million in January 2022.
About the author

Julija A.
Julia A. is a writer at SmallBizGenius.net. With experience in both finance and marketing industries, she enjoys staying up to date with the current economic affairs and writing opinion pieces on the state of small businesses in America. As an avid reader, she spends most of her time poring over history books, fantasy novels, and old classics. Tech, finance, and marketing are her passions, and she's a frequent contributor at various small business blogs.
More News
The Producer Price Index for final demand jumped 9.6% during the year, after increasing 0.8% in November.
By Julija A.
·
July 12,2022
Joe Biden signed a $1.2 trillion infrastructure bill to fund an infrastructure revamp in a push to upgrade the nation's infrastructure and transition to cleaner energy.
By Julija A.
·
January 20,2022
According to a new Mercatus/Incisiv study, the e-commerce industry will account for 20% of the US grocery retail market in five years' time.
By Julija A.
·
October 29,2021
---
Leave your comment
Your email address will not be published.