GrowthForce Releases Guide to Outsourcing for Bookkeeping and Accounting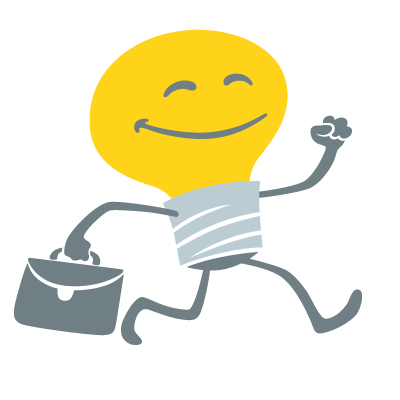 Texas-based accounting and bookkeeping company GrowthForce has announced the launch of its "Guide to Outsourcing Your Back Office: Bookkeeping and Accounting," a comprehensive article for business owners that explains how to manage finances better and increase profits during various stages of business growth.
GrowthForce invites its clients to answer a few simple questions to find out if they should outsource their business's bookkeeping and accounting tasks. The aforementioned guide provides tips and tricks about how to make the most from outsourcing services.
Due to the COVID-19 pandemic, businesses are taking the necessary steps to improve risk management strategies and reduce their costs. According to PwC, outsourcing "will be the go-to business strategy of 2021."
More and more businesses are adopting new strategies, including outsourcing bookkeeping and accounting services in order to save money and time, and to increase flexibility. One of the main benefits of outsourcing these services is that businesses can get support from experienced accounting and tax professionals at any time they need.
GrowthForce's guide to outsourcing back office tasks helps business owners learn:
How to manage small business finance;
How to track and recognize business needs during the different stages of the business lifecycle;
How different types of outsourced bookkeeping services work;
What the main benefits of full accounting services are;
How to choose the right outsourcing company;
What are the best approaches in small business bookkeeping outsourcing.
"Outsourcing financial operations offers a flexible solution for business owners who want to focus on growth. Seventy percent of businesses seek outsourcing to help cut costs, and almost half adopt outsourcing to increase flexibility," said Stephen King, GrowthForce's founder and CEO.
King is known as one of the industry's most experienced leaders and speakers at helping businesses and nonprofit organizations increase their growth. As the founder of GrowthForce, King focuses on providing an automated accounting service that is effective and accurate for clients.
More from news
According to a new Mercatus/Incisiv study, the e-commerce industry will account for 20% of the US grocery retail market in five years' time.
By Julija A.
·
October 29,2021
Square, a popular payments system, has recently launched its new product, Square KDS, a display system for restaurants that focus on delivery and don't necessarily have a front-of-house or even a POS system. Square's Kitchen Display System helps restaurants streamline their processes, connecting the front-of-house to the back-of-house and order fulfillment. Likewise, orders from delivery apps and the Square Online site are all sent directly to the kitchen via Square KDS. It has already replaced post-it notes in many restaurants due to its ease of use. Restaurant owners can also benefit from additional features, such as ticket timers, performance reports, and notifications that can be customized to meet the restaurants' specific needs. It seems that Square has jumped to cater and adapt to the pandemic-related trend of delivery-only restaurants. These ghost kitchens and other businesses that don't have a front-of-house can take advantage of Square's technology. Originally released in November 2020 as part of the Square for Restaurants POS software package, Square KDS has now become available as a stand-alone product. Some other big names in the restaurant industry, such as Kitchen United, have focused on developing their own solutions to keep up with the new trends, but smaller businesses rarely have enough time and funds to do so, making solutions such as Square KDS even more valuable. Square's new product is currently available as a standalone in the UK, US, Canada, Australia, and Ireland. Square is currently offering a special price for this new solution, standing at $10 per month per device until the end of 2021. Alternatively, users can get it if they opt for Square's Plus plan, which costs $60 per month per location. Large businesses might also consider purchasing Square's Premium plan, which can be tailored to a particular restaurant's needs.
By Julija A.
·
May 28,2021
Check Point Software Technologies researchers gained access to the data of over 100 million Android users due to misconfigured cloud-based storage solutions. They published their findings on May 20, citing 23 highly sought-after mobile apps as dangerous for internal user data due to oversights in cloud-based-storage security configurations. Real-time databases, cloud-based storage, and notification managers were misconfigured, leaving both developers and users exposed. Both secret and access keys were embedded in the same service that stores personal data. The mishandling of these cloud-based solution services revealed personal information like passwords, email addresses, device location, private messages, user identifiers, and more. For example, Astro Guru - an astrology app downloaded more than 10 million times - exposed its users' personal info and payment details due to unsecured syncing, which could have been avoided with appropriate identity theft protection. Similarly, Check Point's researchers managed to acquire chat messages exchanged between drivers and passengers on the T'Leva taxi app. Over 50,000 users had their in-app correspondence leaked with a single request sent to the app's real-time database. Users' full names, locations, and phone numbers were also contained in the leak. The last example is a screen-recording and storing app called Screen Recorder; the app has over 10 million users. Its developers embedded access keys in the same database they used to store recordings, essentially offering them to anyone who decided to look. Cloud storage on mobile apps is a very convenient solution for developers. However, this widespread mishandling of configuration and implementation put both developer and user data at risk. Check Point Software researchers have found dozens of cases where developers tried to hide how they keep cloud service keys in their apps by providing a solution that doesn't fix the issue. Researchers had contacted Google and app developers before they published their findings. However, only a few apps have evaluated their configuration since.
By Julija A.
·
May 28,2021
---
Leave your comment
Your email address will not be published.