GrowthForce Releases Guide to Outsourcing for Bookkeeping and Accounting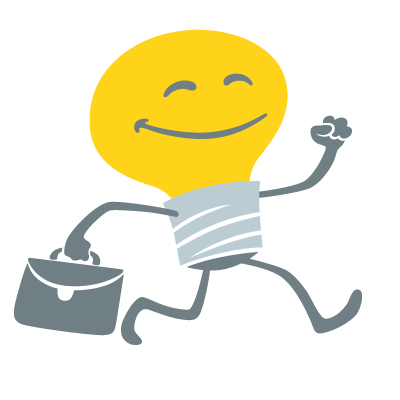 Texas-based accounting and bookkeeping company GrowthForce has announced the launch of its "Guide to Outsourcing Your Back Office: Bookkeeping and Accounting," a comprehensive article for business owners that explains how to manage finances better and increase profits during various stages of business growth.
GrowthForce invites its clients to answer a few simple questions to find out if they should outsource their business's bookkeeping and accounting tasks. The aforementioned guide provides tips and tricks about how to make the most from outsourcing services.
Due to the COVID-19 pandemic, businesses are taking the necessary steps to improve risk management strategies and reduce their costs. According to PwC, outsourcing "will be the go-to business strategy of 2021."
More and more businesses are adopting new strategies, including outsourcing bookkeeping and accounting services in order to save money and time, and to increase flexibility. One of the main benefits of outsourcing these services is that businesses can get support from experienced accounting and tax professionals at any time they need.
GrowthForce's guide to outsourcing back office tasks helps business owners learn:
How to manage small business finance;
How to track and recognize business needs during the different stages of the business lifecycle;
How different types of outsourced bookkeeping services work;
What the main benefits of full accounting services are;
How to choose the right outsourcing company;
What are the best approaches in small business bookkeeping outsourcing.
"Outsourcing financial operations offers a flexible solution for business owners who want to focus on growth. Seventy percent of businesses seek outsourcing to help cut costs, and almost half adopt outsourcing to increase flexibility," said Stephen King, GrowthForce's founder and CEO.
King is known as one of the industry's most experienced leaders and speakers at helping businesses and nonprofit organizations increase their growth. As the founder of GrowthForce, King focuses on providing an automated accounting service that is effective and accurate for clients.
More News
Tax automation provider Avalara announced on April 20 that it had bought assets and expertise from DAVO Technologies, a company that helps businesses automate sales tax requirements.Based in Maine, DAVO uses cutting-edge technology to connect with POS systems and automatically gather tax-related data. This allows it to accurately file and pay sales taxes to the state and local authorities on their clients' behalf.DAVO's base of clients across the US includes more than 4,000 businesses from various industries, including restaurants and coffee shops, bike stores, local flower shops, and many others. The financial terms of the agreement have not been disclosed.DAVO's instant integration with the most popular POS systems - like Square, Quickbooks, and Clover to name a few - empowers Avalar to provide all-in-one compliance solutions that help small businesses and startups manage their daily and ongoing tax requirements."Avalara and DAVO are natural extensions to one another; our services are complementary, and we believe there is an immediate opportunity for value to their customers and our shared partners. The DAVO team has built an excellent, customer-centric product and we are delighted to partner with them to help improve and expand upon their capabilities," said Jayme Fishman, Avalara's EVP of corporate development.DAVO integrates seamlessly into your business environment to collect data needed for paying sales taxes and filing tax returns. It's an automated service that simplifies tax-related tasks with the 100% accuracy that only great bookkeeping services can provide. With Avalara's products - like business licenses and compliance documents - DAVO will be able to provide even better and more comprehensive services."This acquisition is an amazing opportunity for the DAVO team, partners, and especially our customers. There has never been a more important time to support the local business community - the backbone to local economic development and community support. We are confident that together with Avalara we can make their day-to-day even easier, so they can focus on their business and leave the sales tax to us," said Pete Murray, CEO of DAVO.The company's press release also includes forward-looking statements regarding the expected "growth opportunities and synergies arising from the acquisition," as well as potential risks that could lead to different material results than those predicted by the forward-looking statements.
On April 23, Tickmark, a Virginia-based software provider, launched a completely cloud-based solution for accounting and bookkeeping services for small and medium-sized businesses.Tickmark's new cloud-based solution uses Azure/AWS technologies to provide even better bookkeeping and accounting service to small and medium-sized companies. The company's spokesperson said the new software product is more reliable, faster, and more customizable, so it can fit the needs of any business. The company's main goal is to provide smooth virtual bookkeeping and accounting, enabling clients to complete complicated accounting tasks quickly and then focus on their business goals."Our end-to-end virtual accounting and bookkeeping services aim to replace all traditional forms of paper-based bookkeeping by transferring all functions into cloud-based systems. This will provide a high-level scalable, reliable, and accessible platform for our clients," Tickmark's spokesperson said.The company's team of experienced bookkeepers and accountants worked on designing this accounting software solution. It's a step further in helping companies move from traditional paper bookkeeping to a cloud-based service that allows businesses to stay compliant and makes their accounting and payroll easier."We help companies master compliances, finances and understand the challenges of managing the finances. Ours is a global shared service powered by unmatched technology that provides fast and accurate results. We will give you several different options of accounting software as that will help you choose the right one that matches your business needs," the company's spokesperson said.In order to protect clients' sensitive business information, the company guarantees a completely safe and secure cloud-based environment. In addition, Tickmark's goal is to offer a fully customizable software solution for all business types and sizes, making it more affordable and easier to implement in anyone's business strategies."It is our mission to make online accounting more affordable. Cloud-based technology has enabled us to provide seamless end-to-end services that cater to all business needs," the spokesperson said. "Companies will not have to hire, train or maintain in-house accountants, and it will help them save tons of money as virtual bookkeeping services offered by our company are affordable."
Mortgage rates fell for a second straight week amid broader signs of an economic recovery. The benchmark's 30-year home-loan rate dropped to 3.04% last week, down nine basis points from the week before. These are the first declines in rates in over two months.In recent years, mortgage rates have been at historically low levels. However, they were pushed higher by an increase in demand and a low supply of homes on the market. This trend was fuelled by the Covid-19 pandemic, which led to an increase in the number of people unwilling to sell properties in these unprecedented times. This situation caused the prices of the available properties to skyrocket, leading to bidding wars and people having to spend more than they originally planned.Real estate agents have had their hands full with these bidding wars. However, finding new real estate leads is getting easier, and establishing a proper relationship with customers instead of blindly running around trying to make a sale is possible thanks to the number of new home listings, which is steadily going up."This won't solve the inventory crunch overnight, but it's a big step in the right direction, and one we're likely to see more of in the weeks ahead as we approach the best time of the year to sell a home," said chief economist at Realtor.com, Danielle Hale.The drop in rates comes amid other economic improvements, including better jobless claims as well as better manufacturing and sales numbers. As the pace of vaccinations continues to accelerate, restrictions are being lifted, and many states are opening up. The economy is steadily getting back on track, with more Americans willing to return to their daily activities and increase their spending.
---
Leave your comment
Your email address will not be published.