Google's $75-Million Investment Into COVID-Affected Small Businesses Goes International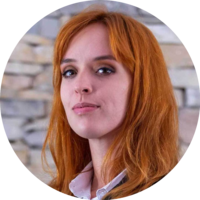 Google has finally announced its international partners for its $75 million small-business support fund. As a result, numerous companies from Europe, Latin America, Africa, Indonesia, the Middle East, and India are now waiting to receive much-needed aid for overcoming pandemic-related challenges.
In March last year, Google stated it had dedicated over $800 million to help businesses, health organizations, and several governments push through the hardships of COVID-19. As part of that relief program, the latest reveal contained the names of organizations it will be partnering with to deliver $75 million in investments to small businesses outside the US.
The European Investment Fund (EIF) is to receive $25 million in loan capital - the second-biggest share of the aid package. $15 million will be allocated to more than a thousand small European businesses, and EIF's Life Sciences Fund will be awarded another $10 million to support around 200 life-science companies.
In Latin America, Google partnered with the Inter-American Development Bank to make $8 million available to small businesses. On the other side of the world, Kiva - a crowdfunding organization that operates within ten countries - is set to distribute a $26-million loan initiative throughout Indonesia, the Middle East, and Africa. Kiva will also receive an extra $1 million to invest into its local-partnership program.
According to Google's press release, India is to receive $15 million for small and micro-business investments. The remaining million has been allocated to the Ogen-Israel Social Loan Fund and used to provide low-interest loans to small companies facing pandemic-caused hardships in Israel.
These loans are bound to create opportunities and alleviate hardships for businesses operating from these countries. On the domestic front, Google has already partnered with the Opportunity Finance Network (OFN), delivering $90 million in loan aid to small US businesses to date.
So far, Google has provided $340 million in Google Ads credits to all small businesses with active Google Ads accounts. Another $20 million in Google Cloud credits were already distributed to academic institutions researching potential treatments and vaccines to help end the COVID-19 pandemic as soon as possible.
About the author

Julija A.
Julia A. is a writer at SmallBizGenius.net. With experience in both finance and marketing industries, she enjoys staying up to date with the current economic affairs and writing opinion pieces on the state of small businesses in America. As an avid reader, she spends most of her time poring over history books, fantasy novels, and old classics. Tech, finance, and marketing are her passions, and she's a frequent contributor at various small business blogs.
More from news
For two years, eCommerce sales in the US have been flourishing, as people stayed home to avoid crowded areas.
By Danica Jovic
·
March 24,2022
Let's talk about some small business trends that the COVID-19 outbreak spearheaded that will almost certainly continue in 2022.
By Julija A.
·
March 14,2022
The US government plans to allocate $10 billion to help small businesses in underserved communities and initiate a wider economic recovery from the pandemic.
By Julija A.
·
March 01,2022
---
Leave your comment
Your email address will not be published.