Google Launches New Small Business Platform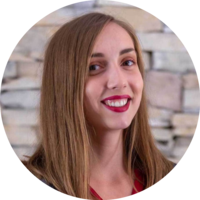 On Thursday, Google marked the International Small Business Day by rolling out a special set of marketing tools designed to help small businesses grow.
In New York City, at Google's Learning Center building, the search engine giant announced the release of its latest platform called Google for Small Business that will help small business owners build or improve their online presence as well as find customers and connect with them.
The new Grow with Google initiative that's aimed at small and medium-sized businesses consists of three key services: personalized plans, in-person workshops, and the latest news.
With personalized plans, small businesses can work on search engine optimization, grow their customer base, or streamline how their businesses operate. Kim Spalding, Google's global product director for small business ads, explains that entering a business name, answering a few questions about the company and selecting a goal is all it takes to get started.
"You'll then receive a step-by-step plan of recommended products tailored for you. Google has products to help you stand out online, reach more customers, and work more efficiently. The recommendations will include products to help with all three, but with a special focus on the goal that's most important to you," she adds.
A tight schedule of in-person workshops held throughout the country will enable interested entrepreneurs to attend one of the live seminars in cities near them, giving them the opportunity to network and learn from Google's business experts.
In a blog post about the Google Small Business platform, Spalding underlined that in 2018 alone Google's Search and Advertising tools helped generate $335 billion in economic activity for millions of businesses, website publishers, and nonprofits across the United States.
She said that over the years she has gotten to know many small business owners and has learned about the challenges they face. The biggest struggle for most is promoting their businesses and time management. Google for Small Business intends to solve those problems.
"Small businesses make a big impact on our communities––creating jobs, treating customers like family and often defining what makes a town unique. Google is committed to helping these businesses use the power of the web to grow and thrive," Spalding wrote.
Like other Grow with Google programs, Google Small Business is available free of charge.
Launched in 2017, Grow with Google strives to provide millions of Americans with the digital skills necessary for success in the 21st century. Apart from small entrepreneurs, the initiative targets students and job seekers, veterans and military families, teachers, developers, and startups, offering content curated to each group.
About the author
Ivana V.
Ivana is a staff writer at SmallBizGenius. Her interests during office hours include writing about small businesses, start-ups, and retail. When the weekend comes, you can find her hiking in nature, hanging off of a cliff or dancing salsa.
More from news
For two years, eCommerce sales in the US have been flourishing, as people stayed home to avoid crowded areas.
By Danica Jovic
·
March 24,2022
Let's talk about some small business trends that the COVID-19 outbreak spearheaded that will almost certainly continue in 2022.
By Julija A.
·
March 14,2022
The US government plans to allocate $10 billion to help small businesses in underserved communities and initiate a wider economic recovery from the pandemic.
By Julija A.
·
March 01,2022
---
Leave your comment
Your email address will not be published.