Google Walkout Leader Meredith Whittaker Leaves the Company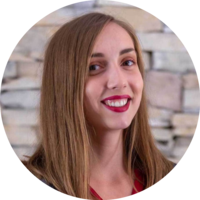 Meredith Whittaker, the Google employee who helped lead the protests against the tech giant's involvement with the military, its handling of AI ethics, and its sexual harassment policies, has left the company.
The news of Whittaker's departure from the company was first reported by Bloomberg after Google's Software Engineer Chris Lu tweeted about it yesterday. Without providing additional comments, Google confirmed to TechCrunch that she had left the organization.
"Today is @mer__edith's final day at Google. Watching her experience as a whistleblower at Google and a victim of retaliation cannot signal good things for how AI institutions will react to negative criticism. #NotOkGoogle" Lu posted on Monday.
Whittaker was a program manager at Google, co-founder of the AI Now Institute, an ethics committee affiliated with New York University, and the founder of Google's Open Research Group, which focuses on AI development.
While employed by the search engine company, she was a vocal advocate for change and spoke out publically every time she felt ethical boundaries were being crossed.
Last year when word got out that Google was collaborating with the Department of Defense on the controversial Project Maven, helping it develop AI tools to analyze drone footage, Whittaker spoke up about it, condemning such practices.
This led to a few employees leaving the company and incited a very negative public reaction. In response to these events, the tech firm published its AI Principles in June 2018 which prevented it from renewing its $10 billion contract with the Pentagon.
Whittaker also pushed back in November 2018 when it was revealed that, despite credible sexual harassment allegations, Android co-creator Andy Rubin had received a $90 million payout package from Google.
The event sparked a much broader conversation about the way the company handles sexual harassment allegations. Together with her co-worker Claire Stapleton, Whittaker helped organize last year's "Google Walkout for Change", in which 20,000 employees worldwide took part.
Even though following the protests Google had ended its practice of forced arbitration for sexual harassment and assault cases, which required employees to waive their legal rights, Stapleton and Whittaker fell victims of retaliation.
Stapleton was the first to quit, in April 2019. In a post explaining her decision to leave Google, she wrote "I made the choice after the heads of my department branded me with a kind of scarlet letter that makes it difficult to do my job or find another one. If I stayed, I didn't just worry that there'd be more public flogging, shunning, and stress, I expected it."
After Stapelton's departure, Whittaker once again spoke her mind about the way Google intimidates those who try to openly discuss the dark side of power associated with big tech. She tweeted "Google's retaliation isn't about me, or @clairewaves. It's about silencing dissent & making us afraid to speak honestly about tech & power. NOT OK. Now more than ever, it's time to speak up."
Whittaker could not be reached for comments at this time.
About the author
Ivana V.
Ivana is a staff writer at SmallBizGenius. Her interests during office hours include writing about small businesses, start-ups, and retail. When the weekend comes, you can find her hiking in nature, hanging off of a cliff or dancing salsa.
More News
The Indian Ministry of Finance announced this Saturday that it was going to increase tariffs on a slew of goods imported from the U.S. as a reaction to the U.S. withdrawing its trade benefits earlier this month.The list of goods to suffer these retaliatory duties imposed by the Indian Government includes apples, walnuts, almonds, lentils, and a number of chemical products. The Indian authorities haven't specified the value of the affected goods on this occasion. However, they had formerly communicated to the World Trade Organization that the goods in question are worth roughly  $241 million.Last year, the exchange of goods and services between the U.S. and India amounted to  $142 billion.India's decision to raise import duties on said products was made public on Saturday, and it came into effect the next day, leaving the U.S. no room for negotiation.New Delhi had first threatened to hike the tariffs on U.S. goods in June 2018, after Washington refused to absolve it from increased steel and aluminum tariffs. India hadn't acted on it, though, since the two countries had been engaged in a series of trade talks.However, when the Trump administration removed India from the preferential trade program on June 5, the relationship between the world's first and sixth largest economy tightened. Until then, India was the largest beneficiary of the program, known as the Generalized System of Preferences (GSP) which eliminates duties on goods imported from the U.S. for developing countries.With India off of the list of designed GSP beneficiaries, it will be obliged to pay tariffs on approximately $6 billion worth of goods. The Indian Government had deemed the event "unfortunate" in a statement issued on Saturday, vowing to advocate for their country's best interests.India dealt a serious blow to the U.S. in a fight for those interests. According to the U.S. Department of Agriculture, in 2018, India purchased $543 million worth of almonds grown in the U.S. and  $156 million worth of apples. This made India the biggest importer of almonds by a wide margin, as well as the second biggest importer of apples.With a visit to India scheduled for later this month, U.S. Secretary of State Mike Pompeo says he is open to the idea of dialogue as a method of resolving the trade dispute with India.Source: Reuters
By Ivana V.
·
June 17,2019
Today, Salesforce announced its plans to buy data visualization company Tableau in an all-stock deal with an equity value of $15.7 billion. They will acquire shares of Tableau Class A and Class B stock in exchange for 1.103 shares of Salesforce stock, and Tableau will continue to operate independently, under the CEO Adam Selipsky. It will also keep its own branding and headquarters in Seattle. Tableau's CEO Adam Selipsky will be working with a new leadership team, and they plan to expand on the Einstein platform, which was launched back in 2016. This AI software is meant to help users improve their omnichannel presence and build apps across the Salesforce platform.  With intentions to boost their work in data visualization, Salesforce is focusing its efforts on better analytics that will complement their own CRM systems. The acquisition is expected to be completed in October 2019, following Salesforce's third fiscal quarter ending.The shares of Tableau have jumped by 36% in the meantime, and Salesforce's have dropped by 3%, following the announcement today. Reportedly, Salesforce also attempted to acquire LinkedIn in the past but lost the bid to Microsoft. This move is likely a response to Google's acquisition of Looker and its own efforts to improve analytic solutions and deliver industry-specific results to its users. Along with Amazon's recent acquisition of Sizmek's ad server, this shows that competition between the giants is on the rise, and a lot of small businesses and SMEs are being left on the sidelines. There's a widening gap between profitability of large and small businesses, and with the latest minimum wage laws looming, small businesses are the ones most likely to take a hit. Size often yields to financial power, and large corporations such as Amazon and Walmart have more market capacity and can drive harder bargains when negotiating prices and delivery terms. Government regulations and tight rules are also to blame for the burden SMEs have to face. High taxes and lack of adequate subsidies means that small businesses are often forced to close down or sell their ideas to big players. The impending tax crisis could be disastrous for startups and struggling companies, but it's not all bad news. Technological advancements, especially AI, could help businesses lower costs and get back in the game. In fact, Salesforce's new acquisition is something a small business can benefit from. With new tools and an easy-to-use cloud system for your customer relationship management needs, it is becoming increasingly easier to make the best of automated systems and help your business expand.
By Julija A.
·
February 28,2022
---
Leave your comment
Your email address will not be published.