Google Plans to Conquer Online Shopping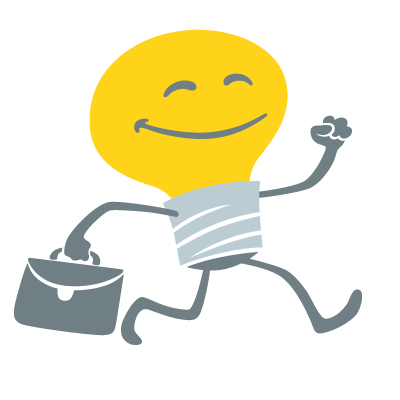 Google announced it would be partnering with Shopify and included new details of its plans to take over a larger piece of the booming eCommerce market in the process. The deal comes together in an effort to stave off Amazon's rising dominance as the starting point for online shopping searches.
Google's President of Commerce and Payments, Bill Ready, announced the Shopify partnership during the company's developer conference on May 18. After the announcement, Shopify shares rose by 3%, while Google's dropped about 1%.
"When it comes to shopping, what we're really trying to build out and support is a free and open commerce ecosystem. This is really important for consumers to have choice, and especially for small and mid-sized businesses to be able to participate in the rise of digital commerce as well," said Bill Ready.
Reintroducing the free listings incorporated into Google Shopping is at the center of the "online shopping democratization" strategy presented by Ready. These listings were initially launched in April 2020 but have since been exchanged for a pay-to-participate model. However, now that the partnership with Shopify has brought its network of around 1.7 million retailers to Google's fold, the free listings are back. According to Ready, at least one billion shopping searches occur daily via Google, but they remain a largely untapped resource.
The improvements that Google is developing could prove to be of great value for businesses that have yet to develop an online presence. The SmallBizGenius team recommends exploring ways to build an eCommerce presence for your business to take advantage of Google's growing commercial platform.
"We want to help people discover, learn about and shop for the products they love — whether those products come from a big-box retailer, new direct-to-consumer brands, or the mom-and-pop shop down the street. We're supporting an open network of retailers and shoppers to help businesses get discovered and give people more options when they're looking to buy," said Ready about the Google Shopping platform.
The platform's design will be advantageous for Google Ads, which in 2020 earned $147 billion for Alphabet, and accounts for more than 50% of all US ad spending. Still, while Google is still at the top of the game, Amazon's share of the ad market grew from 13.3% in 2019 to 19% in 2020 and is likely to increase further in 2021.
More News
After rising dramatically in March, US retail sales stalled in April, despite expectations of a stimulus-check-related increase. However, as the economy reopens in the following months, an upward trend should reemerge. The US Department of Commerce said on May 14 that the unchanged retail numbers in April were still below predictions made by Reuters and Dow Jones. The new agency and stock market index forecast a jump of 1.0% and 0.8% in the sector, respectively. One of the reasons for this optimism was the $1,400 checks US households received in March as part of the $1.9 trillion COVID-19 pandemic rescue package. What's more, pandemic household savings amount to an estimated $2.3 trillion, which should have helped lay the groundwork for spending in 2021. In March, the surge of consumer spending influenced the first quarter's base for expected high growth in the second quarter. However, retail sales - excluding gasoline, cars, construction material, and food services - have dropped by 1.5% in April, after a 7.6% rise in March. Also known as "core retail sales," these transactions represent the biggest component of consumer spending. This growth stop and slight drop indicate that households directed the government funds they received primarily to day-to-day needs and outstanding expenses, instead of regular shopping. The current shortage of workers slowed hiring in April, while low sales further hampered the economic recovery. Even though more than 37% of US citizens are fully vaccinated against COVID-19, the fear of the pandemic, combined with underwhelming wage offers from employers, is keeping workers at home. Here at SmallBizGenius.net, we remain optimistic that economic recovery is on the horizon. However, without proper support during recovery, such as business-friendly banking services, the question remains how the retail sector will manage this latest hitch in the recovery effort.
Florida and New York both announced plans to lift their remaining COVID-19 restrictions following the country- and state-wide drop in new cases and deaths. After that, New Jersey and Connecticut will start lifting the measures they currently have in place as well. As CNBC reported, major retail stocks spiked on Monday following these announcements. Non-essential businesses that spent most of last year closed to curb the spread of the pandemic are now likely to get back to growing. The leisure, hospitality, and clothing industries are all amidst a re-hiring effort, and this reopening push will have a significant impact on the stock market. Retail sales surged by 9.8% in March, as customers took advantage of their $1,400 stimulus checks. The clothing industry has seen some of the most significant gains, with consumers feverishly shopping for new attire to keep up with the numerous new trends popping up over the last year. Witnessing this renewed economic power in the consumer base, more and more investors are considering buying into the retail economy. As a result, apparel retailer shares have all witnessed significant upticks: Dillard's, the department store chain, stocks gained 9.7% in value, Macy's share price rose by 8%, Nordstrom and Urban Outfitters hit 6%, while American Eagle and Kohl's closed up with a 5% jump. Gap share prices settled at $35.47 after a continuous rise. According to the data gathered by NPD Group, 47.5% of US consumers are planning to purchase clothing in the next 60 to 90 days. Eventually, the number of small businesses may rise as well, once the economy recuperates enough for such opportunities, which will likely be followed by an increase in bank offers to create new checking accounts. Hopefully, we will soon see a much tighter labor market and steady growth of hourly wages. On the downside, this might result in higher inflation rates. Whether this retail windfall will go one way or the other is something we'll see before long.
By Julija A.
·
May 12,2021
Visitors are coming back to indoor malls, hopefully signalling that the worst days of the pandemic are behind us. A sample of 50 major malls across the US registered 86% more visits in March 2021 compared to the same month last year. Even though these numbers are still 24% lower than those from March 2019, mall owners are optimistic after this recent improvement.After the past year, people obviously could not wait to go out again. This return to the mall is another step in that direction, illustrating the customers' desire to enjoy social activities, dine, and go back home with their bags full. The government stimulus checks have helped mall shops stay afloat, so now they are ready to welcome vaccinated shoppers back to their favorite form of recreation.This is yet another sign that the vaccine rollout has made an enormous impact on the overall economy in the US. Even in February, Valentines' Day resulted in a big jump in sales. At this point, most restaurant owners and retailers expect this upward trend to continue over the summer.However, the improvements are not equally distributed across retail sectors. Shoppers are currently more focused on casual clothing and accessories, less so on formal and business attire. Even though some workers have returned to the office, most people are still working from home, reducing the need for business-appropriate clothing.Due to this uptick in shopping traffic, rent collection on mall space is also recuperating. Ami Ziff, director for national retail at real-estate firm Time Equities, is the owner of eight enclosed shopping malls and several outdoor ones. He said, "Our collection rates are above 90%, that's really good news."The first quarter of the year is usually crucial for the shopping-space owners, and while some retailers end up filing for bankruptcy protection, there are small businesses that have insured their assets for cases like this, allowing them to make rent.
By Nikolina Cveticanin
·
February 28,2022
---
Leave your comment
Your email address will not be published.